Whitney Morgan started fetish modeling at age "freshly 18" in 2003 with a local fetish-inspired burlesque group in her hometown of Orlando, FL.
"From there, my co-performers gave me references to hiring producers online, which lead to more exploration of opportunities," Morgan shared with YNOT Cam. "It's now 18… almost 19 in January… years that I've been in the adult industry."
Given the longevity of her career, it seems silly to ask what she did before – but we did it anyway!
"I was a sales representative for an international beauty brand at a duty-free store at a major airport and was a makeup artist, which I still dabble in on set from time to time," she told us.
The early stages of her career are rooted in a combination of timing, ambition… and (apparent) weirdness.
Morgan explained that, "In the early 2000s, the internet was still somewhat new as compared to its vastness now. Camming and self-produced adult sites were very few and far between. Sites like MySpace opened the opportunity for making new friends and networking and for breadcrumbs to lead to exciting opportunities to earn more money than minimum wage – which was $5 and change at the time."
"I had always been 'weird,' goth and so on, so finding friends in the fetish community offering acceptance and paid work was like a dream come true," she enthused.
Morgan touts the friends and connections she's made around the world as one of the best things about her career, however "the scrutiny from payment processors and rules and regulations that seem to be quite one sided towards our business," are certainly a challenge. In that respect, she said that "Technology may make parts of our business easier, but not always better." A fair point!
What's it like to be so "weird" – and to find your vibe and your people – in the industry for almost two decades? MsWhitneyMorgan told us all about it!
—
YNOT Cam: What do you think about the current state of the industry, both for sex workers overall and for fetish creators specifically?
Whitney Morgan: Is "it sucks" an appropriate answer? Ha!
As far as credit card processing, I think it's incredibly unfair, targeted and unjust. To be honest, I'm worried but not not giving up. A hurdle like this — more like a brick wall — is thrown our way from time to time, and we as a whole in the adult industry will overcome. Who knows, maybe the next shift will be using crypto currency?
But what I must stress to [content creators] in this business is: DO NOT PUT ALL YOUR EGGS IN ONE BASKET. Branch out, have different revenue sources, multiple sites and fan clubs and so on. Focusing on one outlet is high-risk for your income in these volatile times.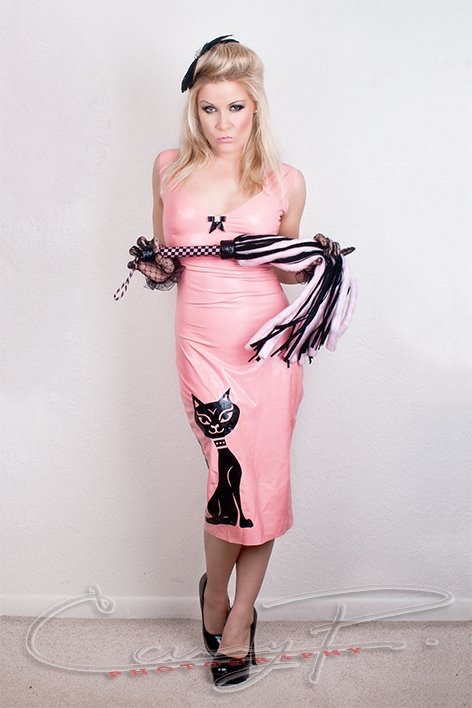 What are you most interested in besides work?
Two things consume my life outside of work: cooking and my little side business baking and cat rescue. All animal rescue, but as many know, I'm truly passionate about saving the lives of cats.
With that in mind, please tell us more about this chocolate chip cookie recipe!
So I've always had a passion for being in the kitchen and have contemplated many times of getting into the culinary industry. I love to make and bring homemade snacks to shoots.
When the Covid shutdown happened, I found myself passing the time by toying with different recipes of all kinds in the kitchen. This chocolate chip cookie recipe is the most popular and just one of many and the basic base to any outlandish concoction mix-ins I do.
I just posted a video on #realloyalfans. Take a look here: https://t.co/cpMonWeOe6 pic.twitter.com/Sfb35i4Sq2

— Miss Whitney Morgan (@MsWhitneyMorgan) November 29, 2021
Forgive this silliness, but you have the most amazing look and vibe! How did you cultivate your specific pinup fetish vibe?
I owe it to a combination of all my idols growing up inspiring me: Madonna, Marilyn Manson and Betty Paige. I pull in a little bit from each to make me!
If you could change one thing about today's world, what would it be and why?
Just one?! Not fair!
Industry wise… As much as I hesitate to say it, I would change the ease of ability to get in this industry. The amount of people I see jump in this industry without truly thinking it through nor understanding the backlash from vanilla society is truly heartbreaking. Let's face it, not a lot of people wholeheartedly accept the adult industry, and I've seen it ruin the lives of many people that weren't 110% ready for the baggage, shunning, responsibility and hard work that goes in it.
World wide wise.. The acceptance of us. Everyone — everyone — has "enjoyed" some type of adult content. Stop treating us like criminals for a perfectly legal business!
Find Whitney Morgan on Twitter at @mswhitneymorgan.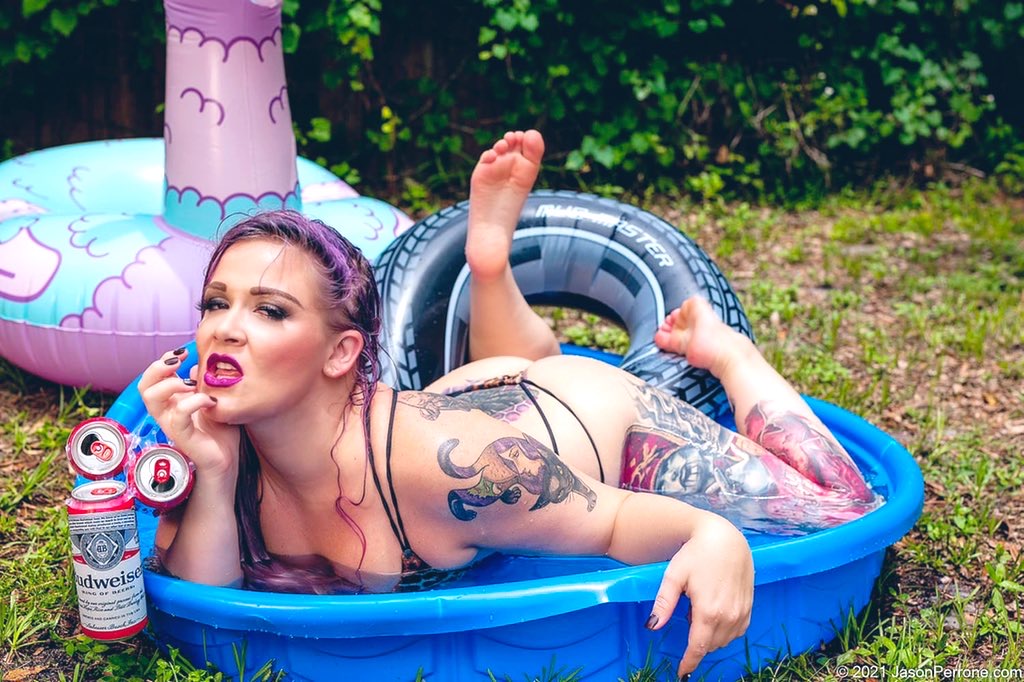 —
Erika is a sex positive people watcher (and writer). Email her at erika@ynotcam.com.