Misty Love has been working in the cam space for exactly one year – and what a year it's been!
Originally from Tempe, AZ, Love graduated from high school at age 16, joined the army at 17 and started going to college before 18. You'd think this would make her at least 28 years old, but she's currently clocking a cool 19 (talk about hyper-productivity!)
"Before I was a model, I was a barista at Starbucks," she shared with YNOT Cam. "I had just recently been discharged from the army due to stress fracture in my lower body, and I was just chugging along at my career at Starbucks when…"
She then told us the following story, one that may strike familiar chords with many:
I met a man on Tinder, and we really hit it off. Further along into our relationship, he mentioned [fan sites] and camming, adding that it would be a great way for us to build our relationship and live the life of our dreams.

I declined his offer because I had a very old-fashioned view on sex work at the time and just really did not think the industry was for me. But after some manipulation, I was convinced into joining the industry at the price of not making any of the money that I earned.

I was abused and manipulated, but sex work and the environment that I was building with my fans saved my life. The ability to develop a persona, be whoever I wanted to be and be there for people as much as they were for me made me change my views and fall in love with the industry.

I soon began to realize that there's so much more to the industry than I was being exposed to due to the fact that I was not in ownership of anything related to my accounts…
"I left my whole life behind in June of 2021," she shared. "I left everything I had behind — all my materialistic belongings, except my cat Mrs. Pebbles… I took her with me, and I started my life over again. I re-joined the industry with all new accounts and sought to find my way on my own terms this time."
Read on to learn where Misty Love is at on her journey today!
—
YNOT Cam: What is the best thing about working online now? What about challenges?
Misty Love: What I love most about the industry is the opportunity and power that you have and meeting new people. I know people from all over the world and all over the country now due to work. It is a fantastic feeling knowing that there is so many people from so many walks of life, and they all congregate in my room to hang out and have a good time.
This industry is extremely emotionally draining and taxing though, and this is something that I've noticed. It has been a challenge I've battled with myself, especially with my history at the beginning of my career.
My general observation of the industry is that there's so many honest men and women trying to make ends meet or make their lives better, and there always seems to be a wolf in sheep's clothing. I think that's the hardest thing about this industry: There's so many good people, but there are so many bad people as well. People who are less-experienced are much more likely to fall into the traps of the industry.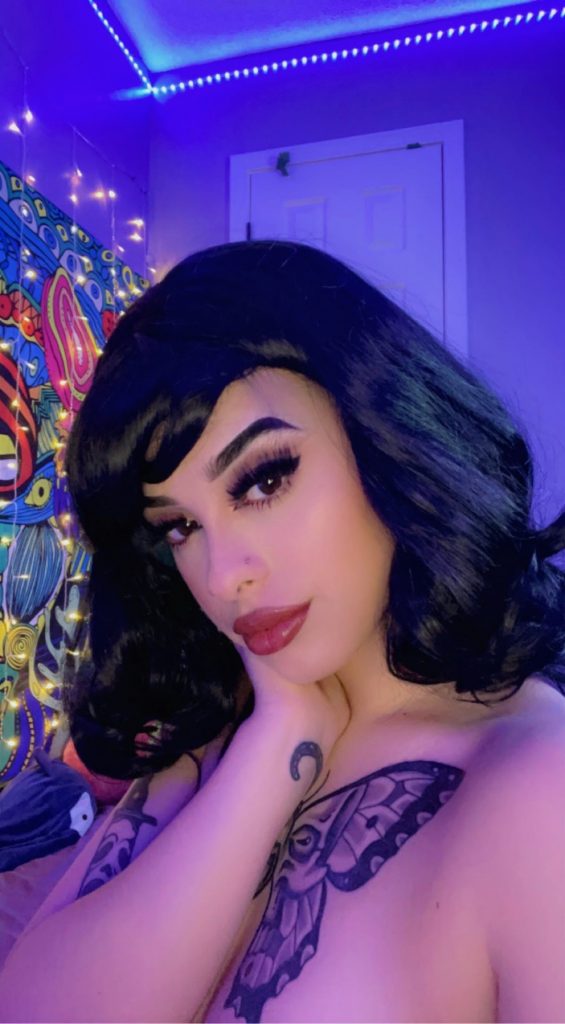 Can you tell us more about your Twitter bio, which states: S/W advocacy, Survivor & Warrior, Certified Badass, In that order 😉
My Twitter bio says sex work advocacy, survivor and warrior and certified badass in that order because my introduction into the industry was not a kind and welcoming one.
I was taken advantage of, I was abused, I was manipulated and now I plan on dedicating a lot of my life into outreach and speaking out about my experiences and how I came out stronger and a better person. This is why I consider myself a survivor and a warrior. I have faced adversity many times in my life, and I have refused to give up each and every single time.
Never fear! I am no longer in the situation that I described. I ran away from my ex-boyfriend when I realized that I was not making any money off of the sex work that I was doing. I realized I was not happy, and I was not being taken care of. I was being objectified to a new extreme. I realized my worth and my value, and I left — something that is extremely hard for lots of men and women to do…
…it's often even harder for them to re-join the industry that took things from them in the beginning, but I am a survivor and I am a warrior and I will never stop fighting for what I believe is the right thing and for what I want to accomplish in my life and from what I want out of this life experience. I live my life this way in an attempt to encourage other men and women in the same situation I was in to reach out, speak out and get away if they can.
I'm a certified bad ass because of all the experiences that I have that most people my age do not have. I'm very young but I have a lot of experience under my belt, so I believe I have earned the self-title of certified badass.
The order of these are important to me. Advocacy and sex work is the most important because as content creators, sex workers are what makes the highest grossing industry in the United States and around the world go round. Sex work is the oldest profession, and it is the least respected in societal standards. In the new age, it has been becoming more socially acceptable, but as we all know it's not as widely excepted even today.
new OF post 😉 link in bio pic.twitter.com/fc8GvXL4T0

— Misty Mfkn Love (@theheymisty23) December 17, 2021
Outside of your career, what are you most passionate about?
I am the most passionate about music! I'm actually a developing singer and songwriter. I love rapping, I love singing, I love dancing! Music has really always been my passion my entire life — Ask my mom, she'll tell you that I haven't stopped singing since I was four years old.
I know how to play the piano, I know how to play the saxophone (although I haven't played it since middle school) and I love love love love singing. Anyone who has been inside my stream can attest that singing and dancing are probably the two things that I would be doing if I wasn't a cam model.
If you could change one thing about today's world, what would it be and why?
If I could change one thing about today's world, I would change our perception on social media and the inability to separate it with reality.
Social media is not real. The personas and the lifestyles that you see, the bodies that you see — none of it's real. It's all been fabricated and posed and edited, and it's okay for your life not to be picturesque all the time. Enjoy the moments in which it is amazing, but no one's life is great all the time. Everyone — even the influencers with millions of dollars and big mansions and pretty dogs — they have their own problems just like you and me.
The concept that social media is exactly what real life is like has damaged us as a modern society and has placed a lot of pressure on people to live a lifestyle that is not maintainable. I wish in today's world people could just be happy being themselves. 
Find Misty Love on Twitter at @theheymisty23.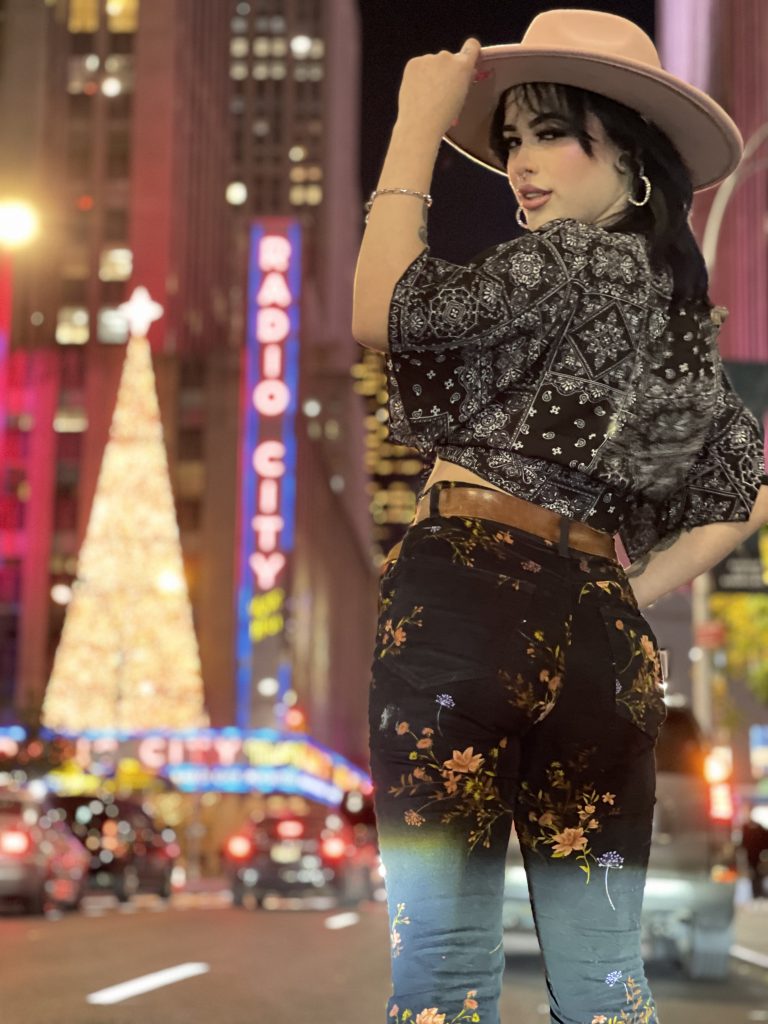 —
Erika is a sex positive people watcher (and writer). Email her at erika@ynotcam.com.