Repeat!
Stripchat has been named "Most Loved Cam Site" by models in a 2021 survey from cam education site ReadySetCam.com. This is the second year in a row Stripchat has been named "Most Loved."
ReadySetCam surveyed nearly 700 active models, gathering data on their earnings and which platforms they prefer to use. History repeated itself in 2021 and, after winning this esteemed award in 2020, Stripchat remains the most loved cam platform in 2021. In another big reveal, based on the survey, models on Stripchat — the live cam platform averaging 500+ million monthly users — earn approximately $131,040 annually.
"It is stunning that we've been able to help models earn a substantial income despite having this pandemic background chasing all of us for the past two years," said Max Bennet, Vice President of Stripchat.
Bennet continued, stating that: "Our team is inspired to continue improving Stripchat for our outstanding performers, and we are elated to receive this love back from them! We're excited to win this award again as it makes us not only a LIVE, but also a LOVE cam platform!"
ReadySetCam also hailed Stripchat for being among "four platforms which came in with impressively high average hourly-adjusted earnings." Data claims that Stripchat's pay is $63 per hour.
"We follow the course we set five years ago when starting Stripchat — we are doing the maximum to be the most flexible, user friendly, and technology-forward platform available," Bennet said.
"We give our models tools not only to stream but to sell their content, create Fan Clubs, boost their passive income and diversify shows. Teamwork makes the dream work. We believe in it, and we stick to it. We thank everyone for their love and support and wish them a Merry Christmas and Happy New Year!" Bennet summed up.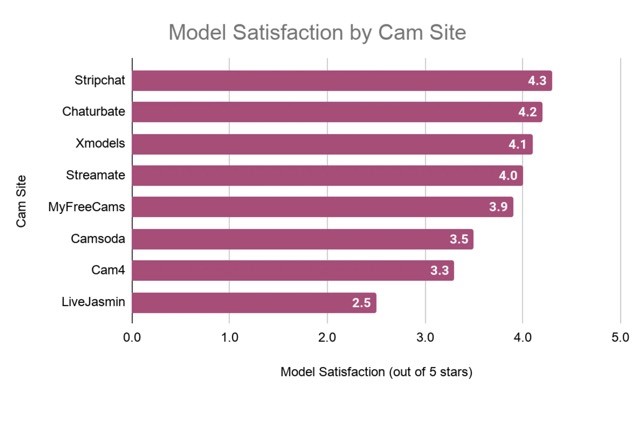 —
Erika is a sex positive people watcher (and writer). Email her at erika@ynotcam.com.