"Hello everyone, my name is Autumn South!" — famous first (last) words starting out a very unique interview.
South is currently 30 years old and is from a small town in Maryland.
"I have been in the adult XXX industry for about four years now," she shared. Then, she elaborated a bit on how she got into the business. She started off with doing nude photography, which turned into being a part of the Suicide Girls website. After about two years of Suicide Girls, South decided to part ways with that company and start doing her own thing."
"Fun fact," she shared, "I changed my stage name from Stellar Morta to Autumn South to rebrand and change the way I am presented to the public." Interesting!
Read on to learn a bit more about Autumn South!
—
YNOT Cam: What did you do for work before the online adult industry?
Autumn South: Before I became an adult content creator, I worked in the Accounts Payable department at a local doctor's office. I sat in a super quiet and stale environment for eight hours a day and hated it so much.
When I found out I was pregnant with my third child back in 2018, I figured that was the perfect opportunity to quit my job. I have been working in the adult industry ever since. You just have to be willing to take that giant leap into something brand new and unknown. Once you get past that, then you can focus and tackle any obstacle at full force.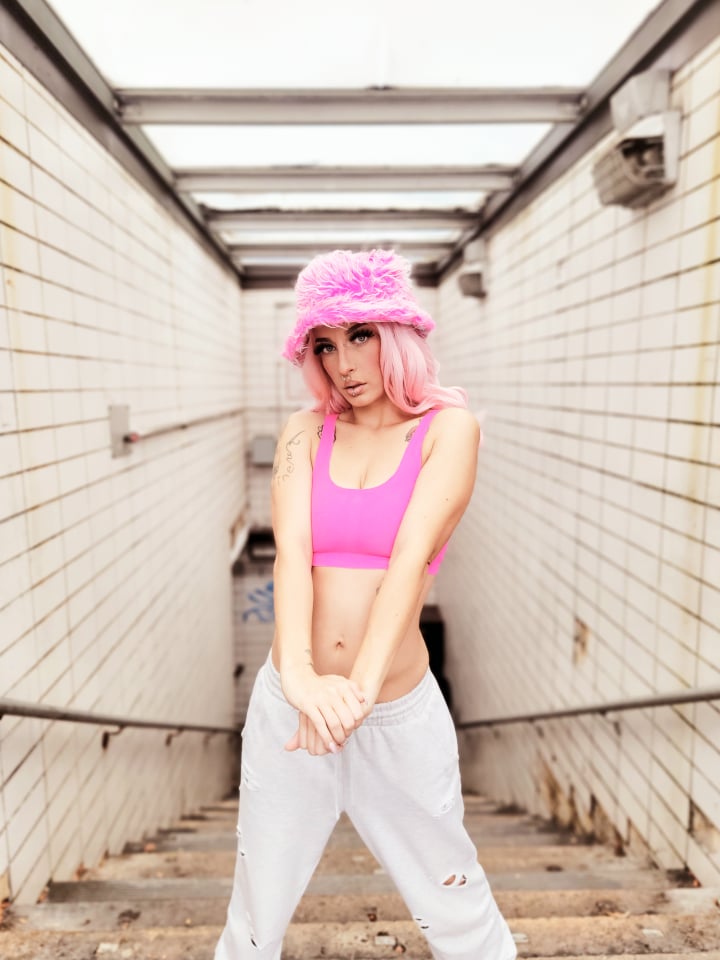 What do you like best about working online? What about it is challenging?
Working online is definitely a freeing experience, since you make your own rules and get to be the boss. When working online, you have to be 150% committed to doing it because being an online persona is basically a 24/7/365 job. There are always pictures to take, posts to make, videos to film and messages to reply back to.
There are plenty of challenges you have in the adult industry for the simple fact is there is no place in social media for an adult star to feel safe. Promoting your content or anything in general is very difficult if you make porn, just for the simple fact that any platform can delete your profile or content anytime they wish. I've had accounts banned from almost any social media platform I have tried to be on. It's difficult, especially when you are working really hard to gain a good following or make quality videos and so on.
There is still a stigma around the adult industry, and it is very frustrating. I have not tried to get a basic day job since I have started making porn, but I would love to see if a background check by an employer would affect my ability to obtain a "normal" job — which, if it would have a negative impact, I would be very upset, especially if I was more than qualified for that job. My manager and I have decided that we will cross that bridge if we ever come to it.
We have some AMAZING news! 🥰I will be hosting my very FIRST "Anything Can Happen with AUTUMN SOUTH" on MY website https://t.co/f6P8ZNZ6RM every Friday Night 10pm EST/7pm PST! Click the link to BUY your TICKET now>> >https://t.co/gxKieKDBsq pic.twitter.com/tfABfbGSz7

— Autumn South💫 ᴘʜ⬛️🟧ᴍꜰᴄ🟩⬜️ (@autumnsouthX) December 29, 2021
Can you tell us a bit more about your manager?!
My manager is also my husband and co-performer in some of my Pornhub videos. He likes to participate and edit.
It is really awesome having a partner that is so open to me working in the adult industry. We balance the dynamics between personal and professional by just being completely open with each other and discussing each opportunity or what our next move is going to be. We have respect for each other and would never do anything that would cross the professional/personal boundaries.
Do you have any advice for others who balance this sort of personal and professional with their partners?
My advice to other romantic/professional teams out there in the sex business — or, in any line of work — would be to know each others boundaries. Figure out what the other person is willing to risk for the sake of chasing that bag with you, know that money is important but also know that it is important to show time, love and respect to your partner as well.
So if you have to back up and put your phone down or take a day off to get that one-on-one time with your loved ones, then go ahead. Just know that if you take a break that you will have to wake up and hustle just a little bit harder the next day.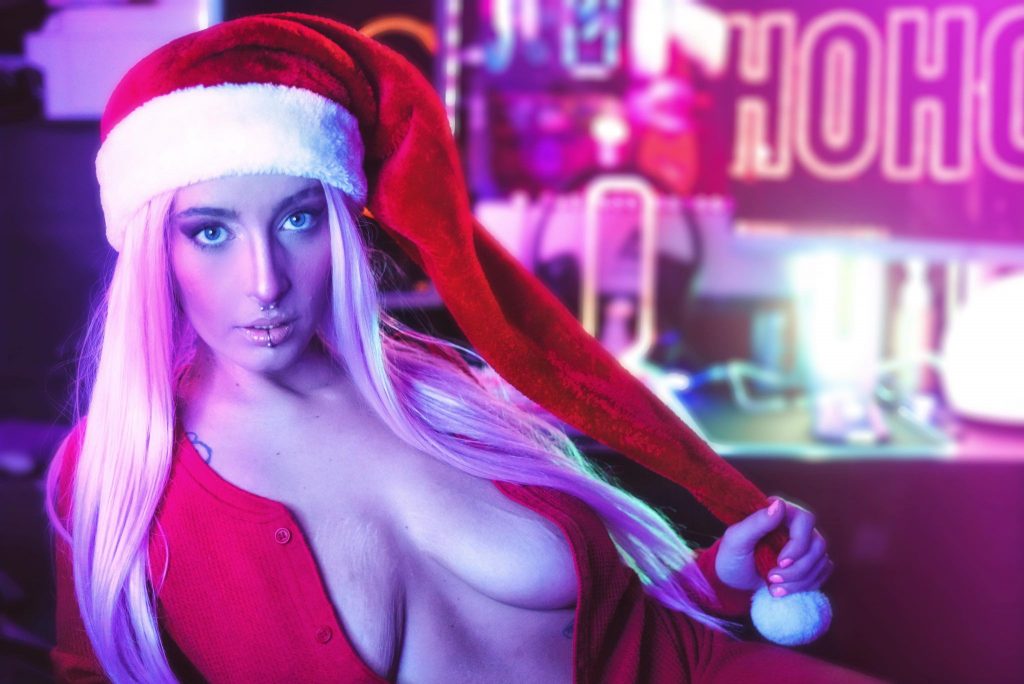 If you could change one thing about today's world, what would it be and why?
One thing that I would change in today's world would be the way human beings treat each other. Let people exist the way they want to, let them enjoy the things they are into, sexual or otherwise, and don't make them feel bad or ashamed for liking and enjoying something that is different then what you like.
I look at life with the idea of trying anything at least once in your life, give yourself the ability to say "yes I do like that" or "no I absolutely do not like that because I've tried it." If you haven't tried something then you have no rights to have any opinion on it or how it makes other human beings feel.
We are all human, and once we realize that everyone has sex or sexual fantasies and likes and preferences, the world would be a happier place. Sex and being sexual are no longer allowed to be so taboo in this day and age. We have seen the influx of women and men taking to the online platforms to express themselves through fan sites, which is amazing. I just hope they realize the full impact and spectrum of effects it can have on friendships, romantic, professional and personal aspects of your life — at least, until the human race becomes more accepting of their sexuality, desires, fetishes, sexual preferences, bodies and so much more.
But really like
….why aren't you calling me? 📲https://t.co/GAMCyxJxTu pic.twitter.com/zFDQ9h5L8o

— Autumn South💫 ᴘʜ⬛️🟧ᴍꜰᴄ🟩⬜️ (@autumnsouthX) December 30, 2021
Any closing thoughts on sex work in general?
Adult sex work will effect everything in your life, positively or negatively, but that is all depending on what type of time and hard work you want to put in. Being an adult performer is a lot of self love and recognition of who you are as a person and what you are willing to give up for it.
Hard work and determination to succeed need to be your main goals when it comes to adult sex work — or any business endeavor you decide to choose.
Find Autumn South on Twitter at @autumnsouthX.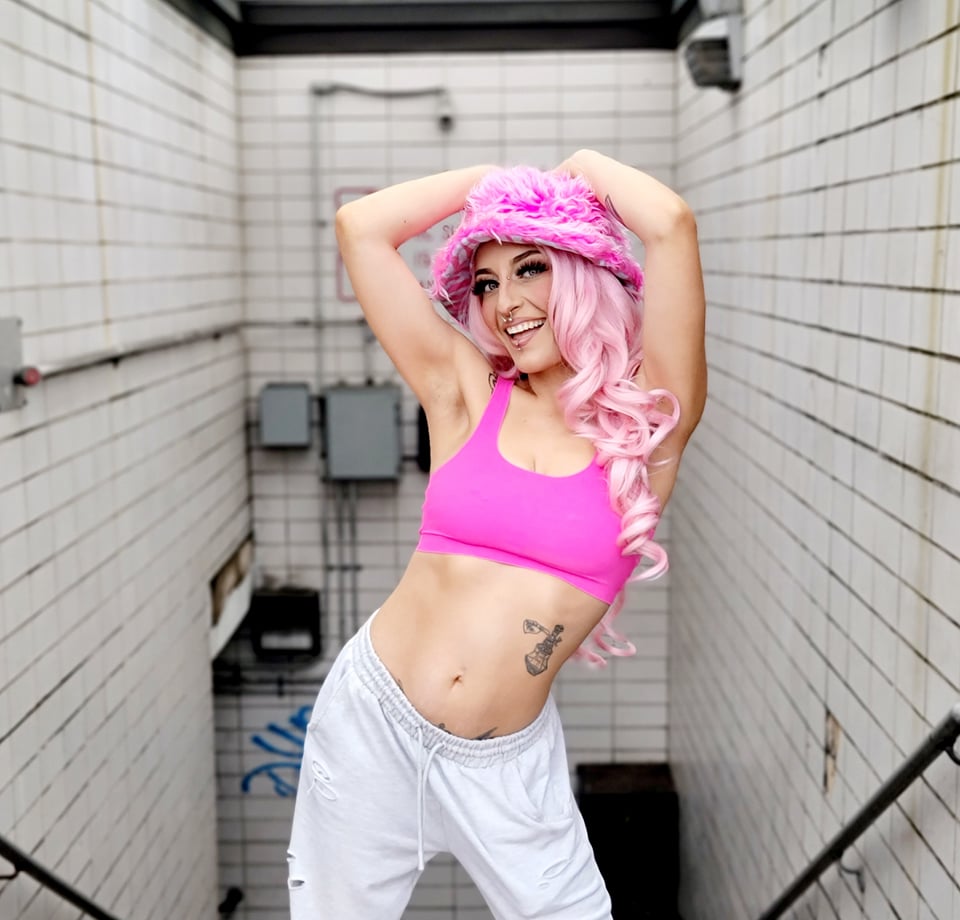 —
Erika is a sex positive people watcher (and writer). Email her at erika@ynotcam.com.