"I am from Oceanside, CA. It's a small beach town in San Diego," Dahila Von Knight shared with YNOT Cam.
She also shared that she has been a sex worker since she was eighteen, going on nine years now. She has worked exclusively the adult film industry now for about four to five years.
"Success doesn't happen quickly for everyone in this industry, and I think I'm a great example," Von Knight said. "We just have to keep pushing and stay passionate."
And staying passionate may be fueled in part by her spiritual side.
"I come from a pretty spiritual family in the metaphysical sense," she explained. "My grandma was a medium. Astrology, numerology, tarot, crystals and all kinds of energy work was around when I was growing up. I try hard to keep it around and in my everyday life."
Von Knight's publicist wrote that "She's not just talent — she produces, edits, works camera, everything!" – which is amazing. Read on to learn more from this full stack creator who does it all!
—
YNOT Cam: What prompted you to begin your career online?
Dahlia Von Knight: Before I was in adult film, I went to school to be an esthetician. I have been licensed for five years now. I still use my skills occasionally on other models in the industry. I do waxing — mostly Brazilians — chemical peels, extractions, emergency outbreak treatments, facials and tooth gems. I love making talent feel more confident and ready for their upcoming scenes.
While I was in school, I was cam modeling. I think I wanted more money and exposure so that prompted me to jump into film.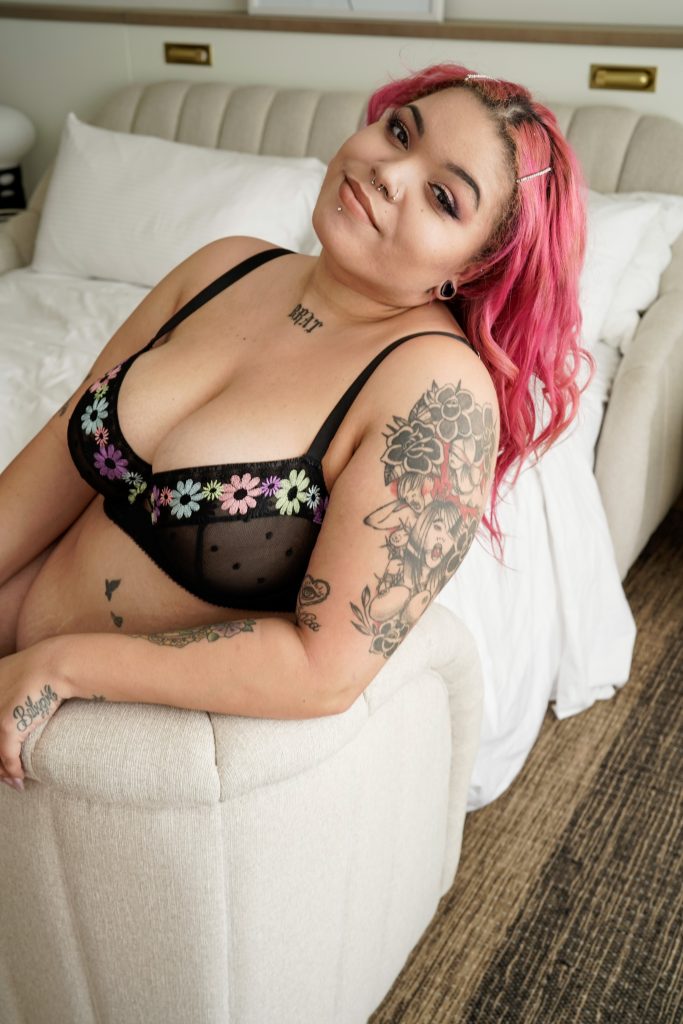 What are some challenges that come with working online?
There are so many challenges that come with this industry. There's the financial instability, the hits to our confidence, the social drain, the judgement and the time spent building your brand. I could go on and on about those little headaches we get just working. But that would be too easy if none of that existed, right?
For me, all the good cancels out all of that and continues to push me to work. There are times when you have people notice your hard work, when you meet amazing down to earth people in the industry, when your hard work pays off with great supporters and paychecks, when a video does well on sales or views and so on.
A general observation is you have to stay working. Say posting. Don't put all your eggs in one basket. Remember it generally takes someone 7 times to see a product before they jump on it.
They call me Mommy too. pic.twitter.com/04fzXmhrYX

— 𝕯𝖊𝖛𝖎𝖑'𝖘 𝕯𝖆𝖗𝖑𝖎𝖓' DAHLIA (@DvonKnightXXX) May 9, 2022
How do your interests in cinematography and photography support your work in the industry?
I do actually have a passion for cinematography and photography. So, already being in the entertainment industry it gave me a chance to practice my skills and build a reputation for my work behind the camera. Also, I think there needs to be more female videographers around. There's at least one horror story a day on social media about someone crossing boundaries. Having a female on set may help talent feel more comfortable. Not to toot my own horn or anything, but I think I understand the female body and angles a little more than your average male!
With everyone going independent these days, a lot are still going to need help filming for all their fan sites. I try to keep networking and helping out as much as I can.
Off to a good start today. LETS GOOOOO pic.twitter.com/nTQ8WmLcZf

— 𝕯𝖊𝖛𝖎𝖑'𝖘 𝕯𝖆𝖗𝖑𝖎𝖓' DAHLIA (@DvonKnightXXX) May 8, 2022
I notice on your Twitter that you promote a lot of other creators and models. Can you talk a little bit about why it's good to help promote peers?
If I see good work, of course I want to share it. Gatekeeping is one of the biggest annoyances in this industry. We all struggle at some point. Help each other out. We're a HUGE family. There's room for everyone.
If I'm not available for work, I will always suggest others that I know fit the job and that are reliable. When models or crew are recommended by other models or crew, I think it speaks a little louder.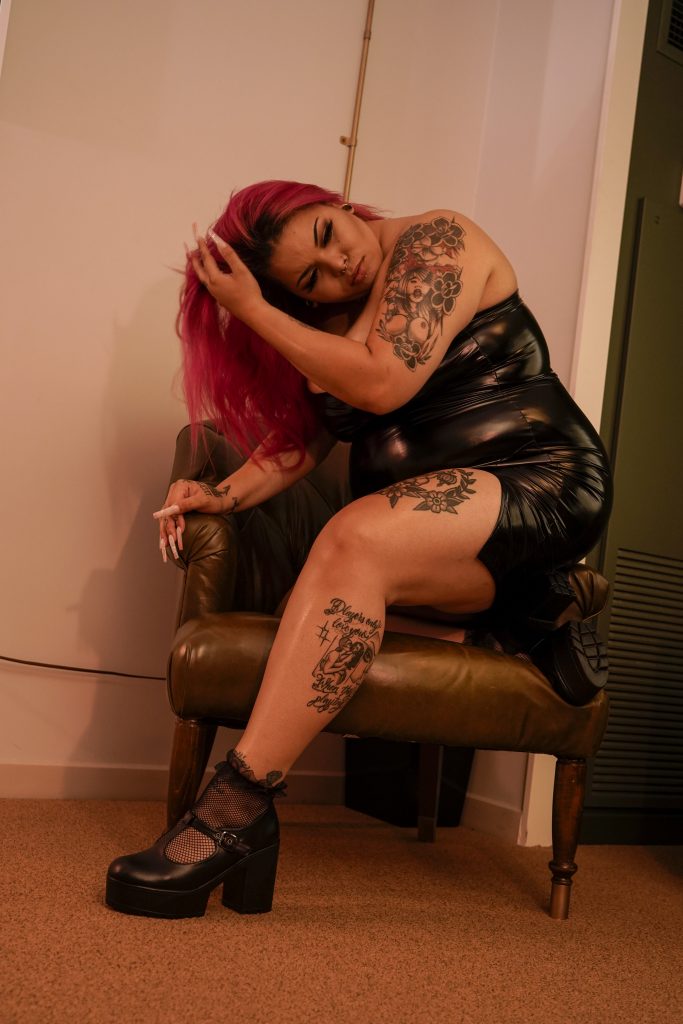 Outside of work, what are you most passionate about?
Outside of work, I am passionate about plants, sexual education, animals and cars — Japanese Domestic Market cars to be exact.
If you could change one thing about today's world, what would it be and why?
If I could change one thing about today's world, it would be for people to be more fluid. Accept and move forward.
Easier said than done, but we really can't stress over things we can't change. The less time we spend on inconveniences the more time we have to figure out how we can use it or move forward. There's so much beauty provided for us. Don't miss it being upset or angry for too long.
Find Dahlia Von Knight on Twitter at @dvonknightxxx.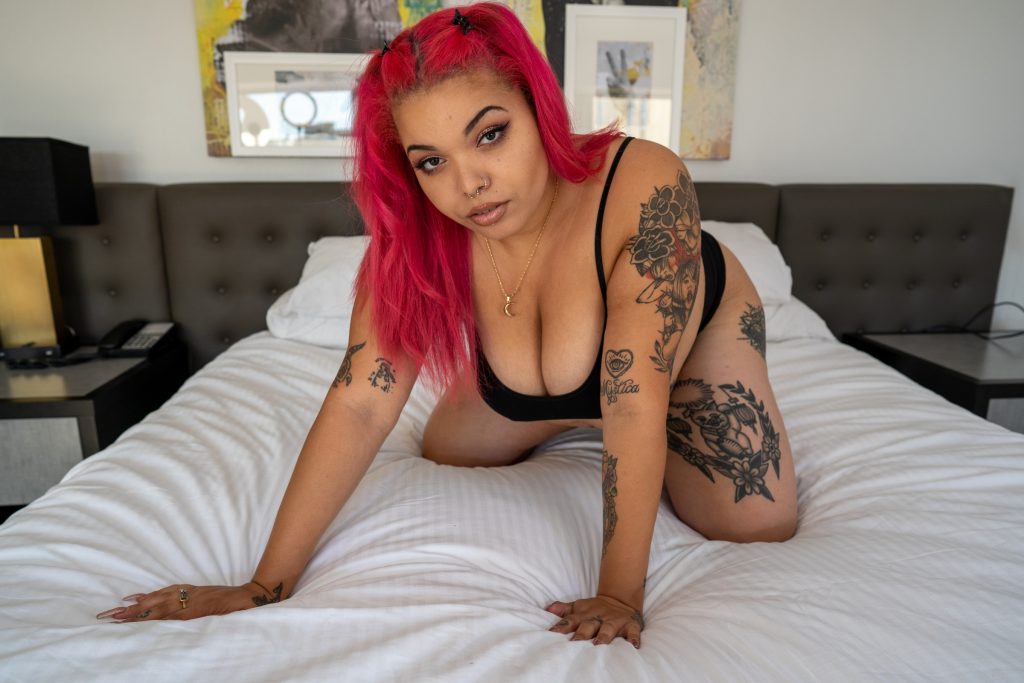 —
Erika is a sex positive people watcher (and writer). Email her at erika@ynotcam.com. This is her final posting for YNOT Cam (It's been wonderful people, be well and be strong!)