Looking for more lucrative ways to augment your cam business?
Ever thought about phone sex?
Don't worry, you're not time traveling back to the 80s, there's a new kid in town who has launched a web app that puts a fresh spin on monetizing audio content. The company is Voiyal and this week we caught up with co-founder Pauline Schmiechen, a self-professed "naughty girl in tech" who is also the Chief Technology Officer (yay! A woman for CTO!).
Read on to learn more about the product, and why selling audio content could be the next big thing for your career.
How did you get into the industry?
You could say I was born into it. Growing up in Berlin fostered my always-present passion for the world of sex through a bunch of delicate parties and a handful of even more delicate people I was blessed to meet. I've finally arrived where I always wanted to be – a naughty girl in tech in my very own, bold and boundary-shaping company.
What was the journey to getting Voiyal launched and how did the idea come about?
My co-founder and I had been actively raising money and working on some close ideas in the audio sphere long before we launched Voiyal. During all these experiences, sex and intimacy always seemed to stand out to us. At some point, our vision made itself so crystal clear that we just had to follow our calling.
What advice do you have for models starting out in voice work?
Don't overthink it!
Many models think they have to approach intimate voice messages the same as they would a professional production or a podcast. Ironically, that is exactly what we try to avoid, because in our experience, it kills the spontaneity and authenticity fans are searching for. This is precisely the closer, unique relationship they fantasize about: real voices, real vibes, and real background noises!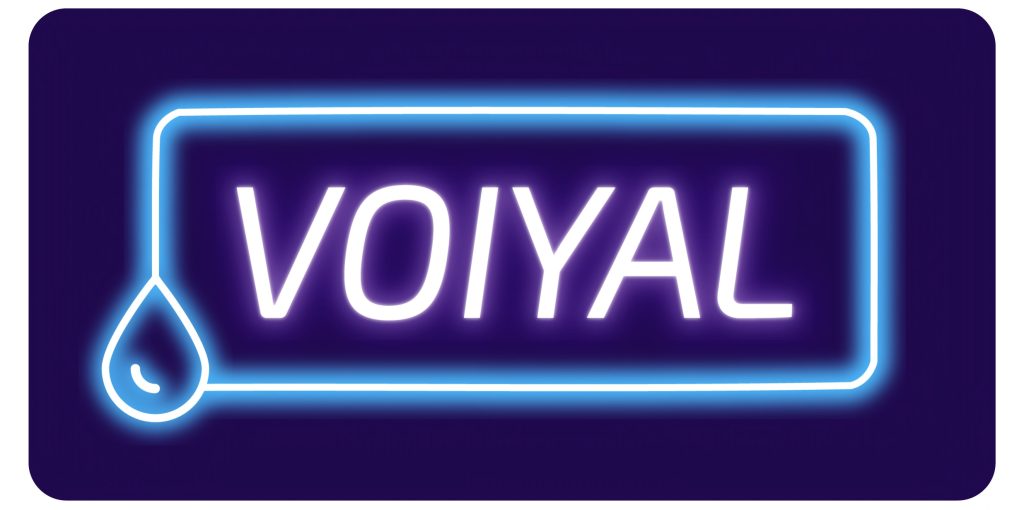 Does it require a different talent to be a successful voice on Voiyal vs. Cam Modeling?
No, definitely not.
As a model, you're already trained to imagine certain scenarios to get your poses and expressions right for the cam (I know from my own past as a fashion model). Creating intimate voice messages is way easier and more comfortable. No makeup or fancy outfit is needed; it's all about what you feel when you create your juicy stories. Further, most everybody has at least some kind of experience from sexting or similar endeavors with their own intimate partners anyway.
What would you say to a model who is reluctant to try the service for fear of never having done it before?
That we are always here to help. You've probably already recorded a few spicier text or voice messages over the course of your life, but if you haven't or just don't know where to start, we have a whole library of scripts our creators are free to use. Furthermore, you can find a lot of clever tips and tricks on our blog, like how to sound hotter and get used to the sound of your own voice (and why it tends to sound so different when recorded).
In a visual age, it's interesting that you've gone back to audio. Why do you think audio is powerful?
We don't see it as a step back but more like a leap into a better-connected future.
There are actually a lot of intelligent people, and big institutions from the tech world that share this same belief – that this visual age is about to decline, and the next decade belongs to audio. With the advances in technology, we can access audio anytime and anywhere in the world. We see people already taking advantage of audio as a second, immersive layer to reality when they wear their headphones 24/7 while doing other things simultaneously. This could include taking a well-deserved break from overflowing screentime while listening to Voiyal during their walk in the park.
What are some of the positive reactions you've had to the new service from fans and creators?
One of the most repeated aspects we hear from creators is that they love how easy and comfortable it is to create spontaneous audio content when the focus is all on their voice – and not on their looks. Many of them already have a lot of experience with audio (fans often requesting it) but – until now – never found a suitable platform.
From fans, we've learned how much they appreciate the feeling of "listening behind the curtain" and how real and intimate it feels when they get to fantasize and fill in the blanks to what they're hearing.
How do you find brand ambassadors and how would someone go about being one?
We find many of our brand ambassadors like Janice Griffith, Shaiden Rogue, and Katya Clover through networking or social media. We also have many creators reaching out to us wanting to benefit from the exclusive perks and support of our brand ambassador program.
Generally, we are looking for creators with +30k followers and decent revenue. If you think you are a great fit (or know someone who is), feel free to reach out to us anytime! We also have a great referral program in place.
How is your company different than others out there?
If you're a model, Voiyal is the easiest and most straightforward platform for audio monetization and establishing oneself as a successful audio creator. We've built Voiyal from the beginning with creators for creators. We know the struggles with content creation, payment providers, and general reliability in this industry. That's why we're always standing at their side, working closely with every single one of our creators to improve their experience and help them make a good living from their art.
Where do you see Voiyal five years from now?
Voiyal will be the biggest audio creator platform in the world, the no.1 address to bring your fan relationships to the next, intimate level.
Feel free to reach out to us anytime via email at hello@voiyal.com or on Twitter @voiyal.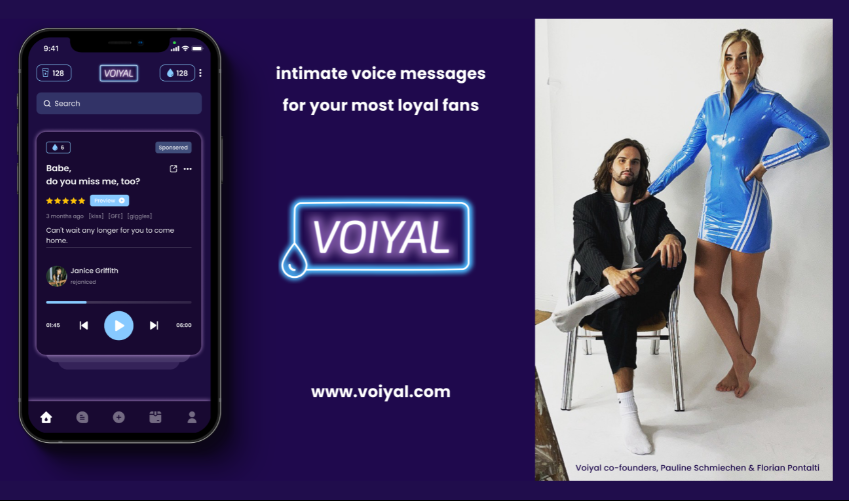 Main Image photo credit: Chris Nutt
Bottom Image photo credit: Canel Ataman
—
Alyssa Collins hails from Minnesota, where snowy days were the perfect excuse to stay warm inside and write. Over the years, she turned that joy into a career and has authored numerous articles for various publications (under pen names). Email Alyssa via alyssa@ynot.com.