For cam model Vanniall, camming was a liberating opportunity to share herself with the world and gain acceptance for being who she is – a wildly entertaining, incredibly intelligent, transgender model.
Vanniall reached out to me for an interview after I posted an article on tips for building your social media presence. I love hustlers! Those who work hard to achieve their dreams and build a career that makes them happy. And Vanniall has done just that, she's created a livelihood through camming which has allowed her to support and express herself and have fun at the same time.
Read on for some insight into Vanniall's world and how she's making the adult industry more inclusive by being who she is and fighting for a place for transgender models, all while keeping a smile on her face.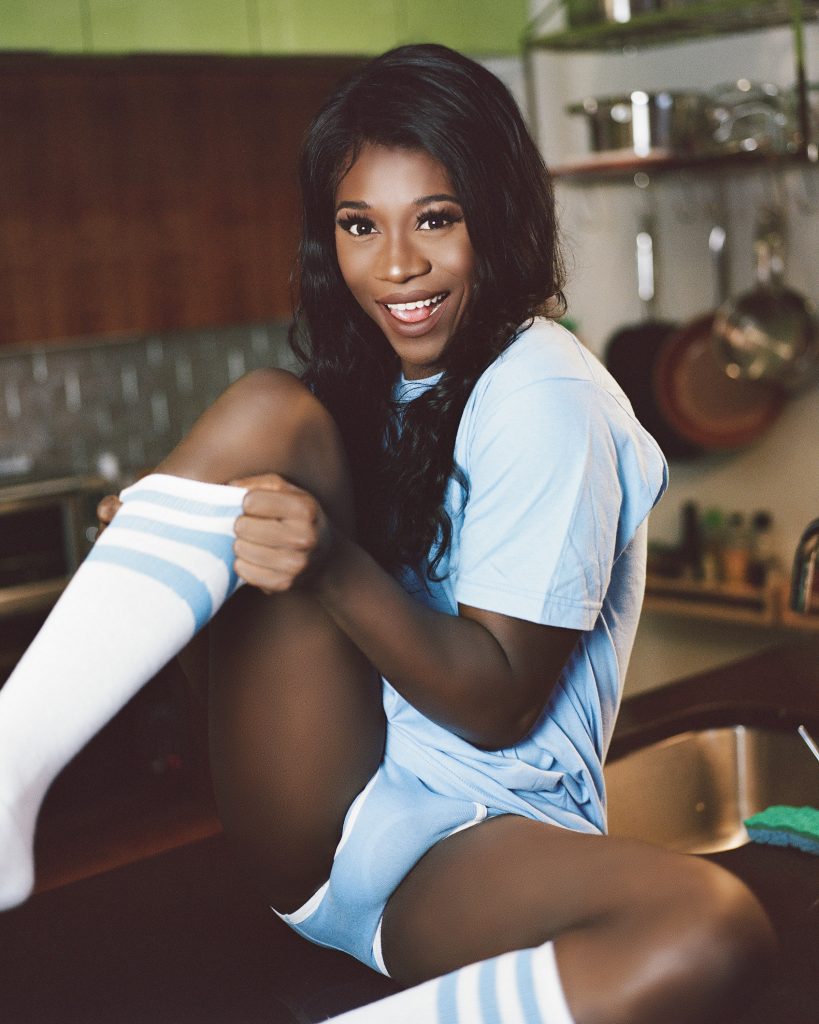 How did you get started in the business?
When I was a young adult, I would post pictures of my latest makeup attempts, a cute look I picked out at a thrift store – pretty normal stuff. But being part of a trans-positive community on tumblr I got a lot of really validating feedback on femininity that wasn't always accepted in my regular life.
I was also a pretty big fan of porn and erotica and naturally a bit of an exhibitionist – it wasn't long before people were politely asking if I was interested in live shows, custom content, or other paid sex work.
That work was really rewarding, and fun compared to my retail jobs, especially because of how celebratory it was of my personal sexuality and gender identity.
Getting into sex work enabled me to add financial agency on top of that validation.
I'm so thankful for sex work!
What are the challenges of being a trans cam model and how do you overcome obstacles?
There are a lot of sites that don't allow anyone but cis girls to work there. That really sucks – and they're missing out on a lot of income because frankly I think trans content is the biggest growing area of sales customer wise.
Sites that do allow trans and gay content usually have it hidden by default, so users have to specifically turn it on or go to the trans version of the site, and a lot of people probably don't even realize that they're missing stuff. They simply exit the website. Then within those sections, there are often incorrect labels (like a lack of non-binary options, or no options for trans guys) and a lot of tags are offensive outdated terms.
A lot of sites are improving this, but it's tricky because some terms like 'trap' or 'sissy' are beloved by some performers or seemingly very important to their niche income. So, we can't just ban things without risking performers losing out.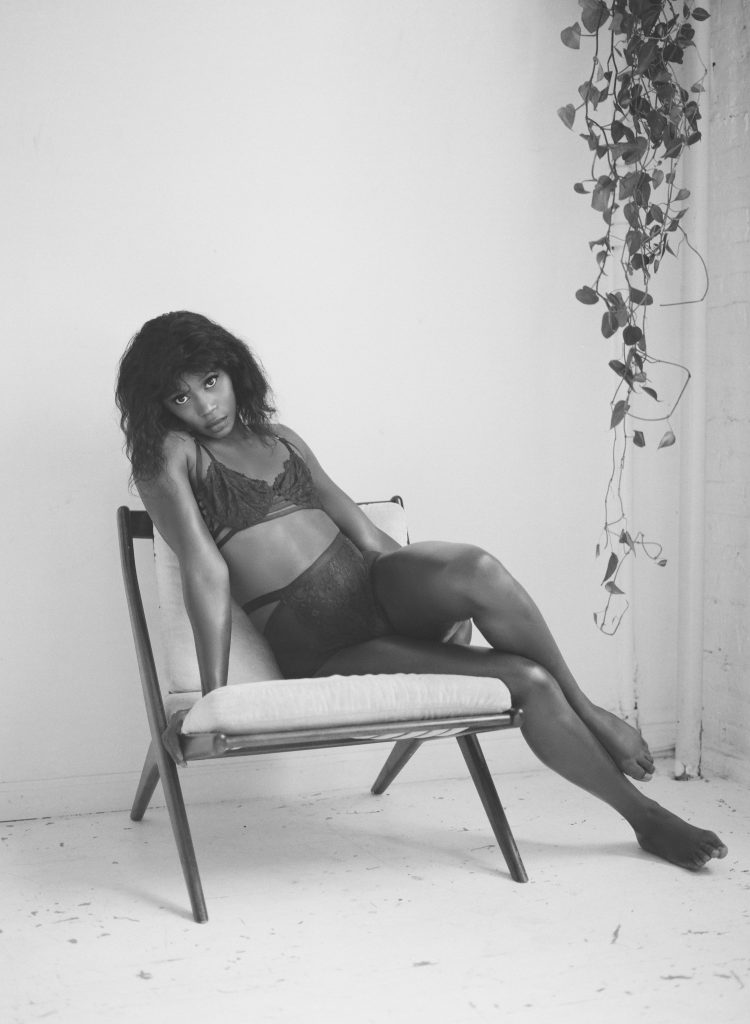 You have a huge following on your Twitter – 179K – what advice do you have for other models trying to build their social media up like you have?
Haha thanks. I think it's pretty big, or at least feels kind of insane to me personally, but I try not to let it affect me. There are a lot of performers with amazing social media that I look up to.
There are a few main things I try to keep in mind with regards to growing social media fandom.
The first is about how I run my platforms – I'm always trying to make new content or riff on content (like gifs or compilations), and it's got to be fun for fans to consume or engage with, not just a teaser or poster for something you're advertising on another site.
It's about consistency and creativity – it doesn't need to be Hollywood sheen (often 'low quality / amateur' stuff gets a lot of love) but it does need to feel like you're giving fans the full experience. That's when people retweet or reblog stuff. And that needs to happen a lot. Staying up to date on the latest memes and trends can be helpful for inspiration but don't forget it's still about porn at the end of the day.
The second aspect is encouraging your fan community. Part of that is letting your fans repost and reshare material – which a lot of people seem to have a problem with. But if your content is easily reshared, there's that much better chance of regrowing a following if and when you lose your account for lord knows what.
Finally, engage with fans, memorize as many faces as you can, don't forget that, in some strange way, you're kinda all in this together.
Tell us about your recent reality TV show appearance on HotHaus that's airing on OUTtv.com.
I'd already spoofed reality TV with my MostlyPics House self-produced series, so obviously I'm a big reality TV fan.
Although I've never done something like this before, I watched Season 1 during quarantine and fell in love with the people and format of the show. I saw people who enjoyed sex work and had fun with their immense skill. Celebrated for it! I knew I had to be a part of it.
It's a competition style show hosted by Tiffany "New York" Pollard and produced by Daddy TV. They're this amazing studio behind shows like Iconic Justice and X-Rated: NYC. Hot Haus is about finding the "Next Queer Sex Symbol."
I don't want to spoil anything, but it's got some cool twists on the reality TV format in ways that are more inclusive and egalitarian. They also filmed an entire second series with us, kind of a behind the scenes thing to accompany the competition. These were also MAJOR productions, swooping camera rigs, big crazy sets. I feel like I learned a lot about how they work that I'll make use of in my own productions.
What do you love most about your job?
Probably getting to express myself and consistently being rewarded and validated as I refine my craft.
Unlike every other job I've had – when I come up with an idea that ends up being a great idea, I get to pat myself on the back and say, "you made that." It feels nice to be able to pour myself into my work and feel like the things I come away with are still mostly mine.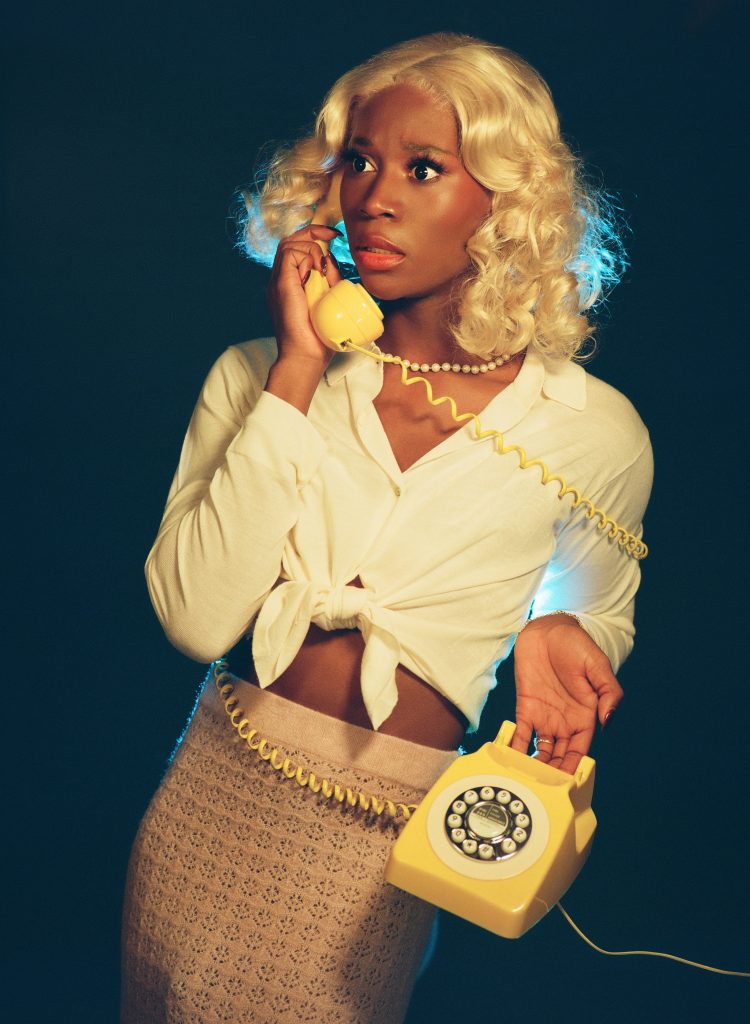 Do you ever get shy or nervous before performing?
I'm lucky that I'm an exhibitionist in a lot of senses, but I think absolutely everyone gets shy or has stage fright.
Especially dick-havers, it's a lot of pressure to appear aroused (regardless of their actual arousal) and that's rough for many people on hormones or really anyone actually. It's VERY possible to be very aroused and yet be without a boner, but people think that doesn't make for an exciting video.
For myself, I try to concentrate on my excitement for the scene partner, or plot, or costume, or toy – whatever it was that sparked my desire to want to do the scene in the first place. Eye on the prize.
But I think a big part is not forcing it. I have to know that it's ok for me to not do whatever it is, to say no, walk out, shut my laptop, take a nap. If you feel you have to do something, it's a lot harder to feel like you want to do something.
If you weren't a cam model what else would you be doing?
Probably everything else I'm already doing?
Like I have a Twitch I neglect, but if I lose camming, there I am. I do porn and other forms of sex work of course. Sometimes writing articles, sometimes doing promo work for a business. And now TV. Live performing. I'd probably do more YouTube, print modeling and commercial work. Maybe direct regular films. Try and sneak my way onto a few horror sets.
I love camming but honestly, it's unsafe to have just one income stream. You never know when you're going to wake up and your site is just gone or the way you worked is illegal. We're just that discriminated against in sex work.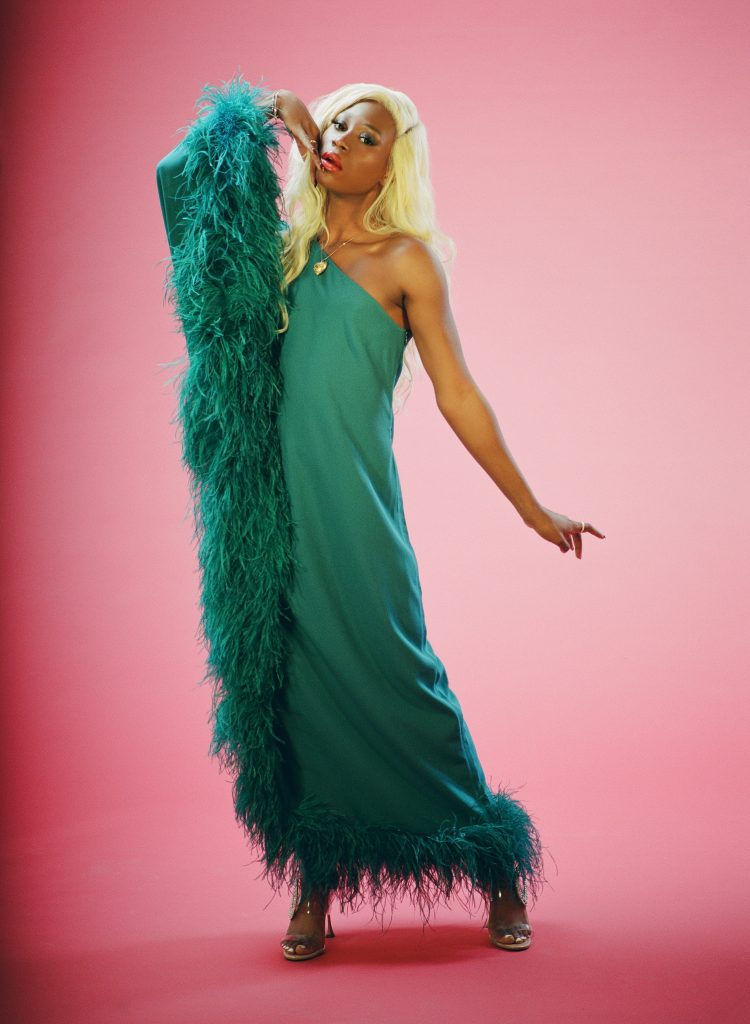 What do you think is the secret to your success?
A heavy mix of luck, hard work, and an actual love for porn.
I'm glad I was able to come up at a time where Tumblr and Reddit were freer and more exciting, I imagine it can be harder now. My love for porn as an artform is what got me through those hard, uninspired days. When I wasn't sure if the money part was ever going to catch up, I still made my slutty little videos and took my slutty little pictures. I knew the people would cum (ba-dump-dump).
What are your goals for the future?
I'm really excited to be releasing more clips soon, I've been really busy with self-produced and trade scenes. I'm gonna be doing red carpet interviews at the YNOT Awards and it would be awesome if my nomination there turned into a win.
In terms of long-term goals, I've got some bigger productions in early phases, pitching and storyboarding. I'm gonna be doing some horror porn, some more high production parodies. I'd love to be able to fully produce those, get distribution and firmly enter my direction/production phase. Though I wouldn't stop performing!
And a dream would be getting to be a cover/centerfold girl for publications like Hustler and Playboy. The fans are begging for a gal like me, they're gonna lose their minds at my bulge on the cover.
If you're reading this and you work there, hit me up!!!
—
To follow Vanniall head to her Twitter @Vannialll (three Ls), Instagram @Vannialll (three Ls), Official Website, Vanniall.com (working on a relaunch, currently directs to OnlyFans), OnlyFans, TikTok, Twitch, Reddit, Chaturbate, and Tumblr.
—
Alyssa Collins hails from Minnesota, where snowy days were the perfect excuse to stay warm inside and write. Over the years, she turned that joy into a career and has authored numerous articles for various publications (under pen names). Email Alyssa via alyssa@ynot.com.