With Halloween right around the corner I thought it would be fun to get into the spirit (pun intended) by sharing some of the best wigs/hairpieces out there for camming on that night of nights.
Then it occurred to me, why wait for October 31 to change up your look?
Adding wigs and hairpieces to your wardrobe now and all year long is a no-brainer for a performer. 
There's no risk! If you hate the look, dump it, you don't have to hide in your closet for a year waiting for your tresses to grow back after you took an ill-advised chance at the salon.
You can be lazy! Too tired to wash your filthy hair but have a performance in an hour? Never fear, wigs/hairpieces are here!
You can flip the middle finger to bad hair days! Just slip on a wig/hairpiece and you'll look like you stepped out of a salon.
Sick of being you? Be someone else! Wigs/hairpieces make you FEEL different. When you feel different you act different and that can give you new ideas for switching up your performances.
Fun! They're just plain fun, and who doesn't need more fun?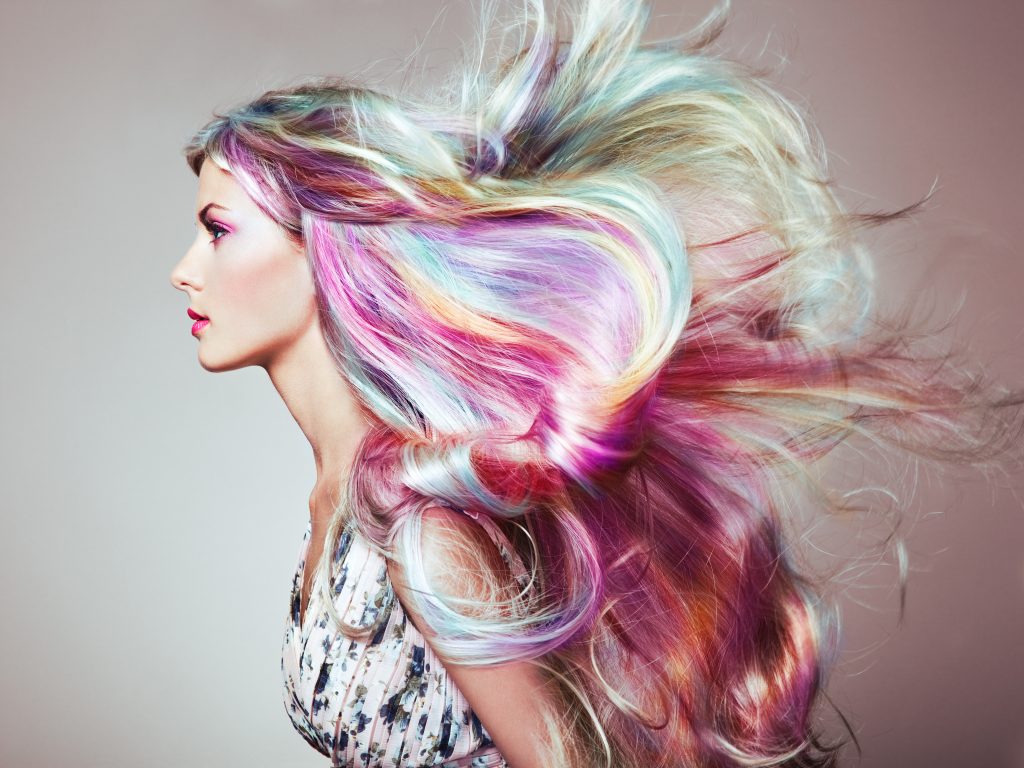 Okay great. We've decided wigs and hairpieces are awesome.
But here's the clincher. They're not always awesome
If you want your fake tresses to appear real, they're gonna cost you. Those looks you're loving from Zendaya, Gwen Stefani, Salma Hayek and tons of other celebs out there rocking hair that's not theirs, cost thousands of dollars.
So, what's a girl to do that wants to get wigged out but is on a budget?
The truth is you don't have to spend that kind of money to make an impact – the key is to wear your inexpensive wigs/hairpieces like you mean it and with a sense of humor.
For example, a cheap wig can be sexy AF if you work it, have fun with it, and accessorize it with your outfits. Check out this hot pink one from Amazon, that you could wear with roller skates and a miniskirt or these fun styles from Epic Cosplay. Your hair may not look real, but if you're creative, you'll come up with the right look to go with it and that will sell it.
Another inexpensive option is to check out Madison Braids which look uber real. They come in at around $35 a pop. Best is you'll save yourself all that frustration of watching hordes of YouTube videos and failing at their "easy braiding" techniques. As for tracks, weaves, hair extensions and clip-ons? It's hard for those to look good if they're cheap but if they're dyed wacky colors no one cares – they're just fun and sexy – check out these from Amazon.
So, don't wait for Halloween to create a new you, get out there now, go wild, and see what trouble you can get into!
Main Photo credit: iStock.com/CrackerClips
Middle Photo credit: iStock.com/heckmannoleg
—
Alyssa Collins hails from Minnesota, where snowy days were the perfect excuse to stay warm inside and write. Over the years, she turned that joy into a career and has authored numerous articles for various publications (under pen names). Email Alyssa via alyssa@ynot.com.