Are you the type of cammer that grabs any old lube off the shelf for a show?
Chances are you're selling not only your fans short, but yourself.
In this interview I talk with Jessica Drake from Wicked Sensual Care to get the downlow on the power of lube.
Wicked Sensual Care makes lubricants that are vegan, cruelty-free, paraben-free, glycerin and propylene-glycol free and are made with natural extracts like Aloe, Vitamin E, and Olive Leaf. They're the first pleasure products company in AVN's history to win Best Enhancement Manufacturer twice and have been recommended by top publications like Cosmopolitan, Men's Health, Glamour, Buzzfeed, and more.
If all these positives weren't enough, they also have resident sex educator Jessica Drake. Oh! And they generously sent me some free lube to try (thanks guys!) and, yes. I am now a fan.
Anyhow, Jessica knows everything you can imagine about lube. Read on to hear more about the company and her tips on choosing the right product so you can take yourself and your show to the next level.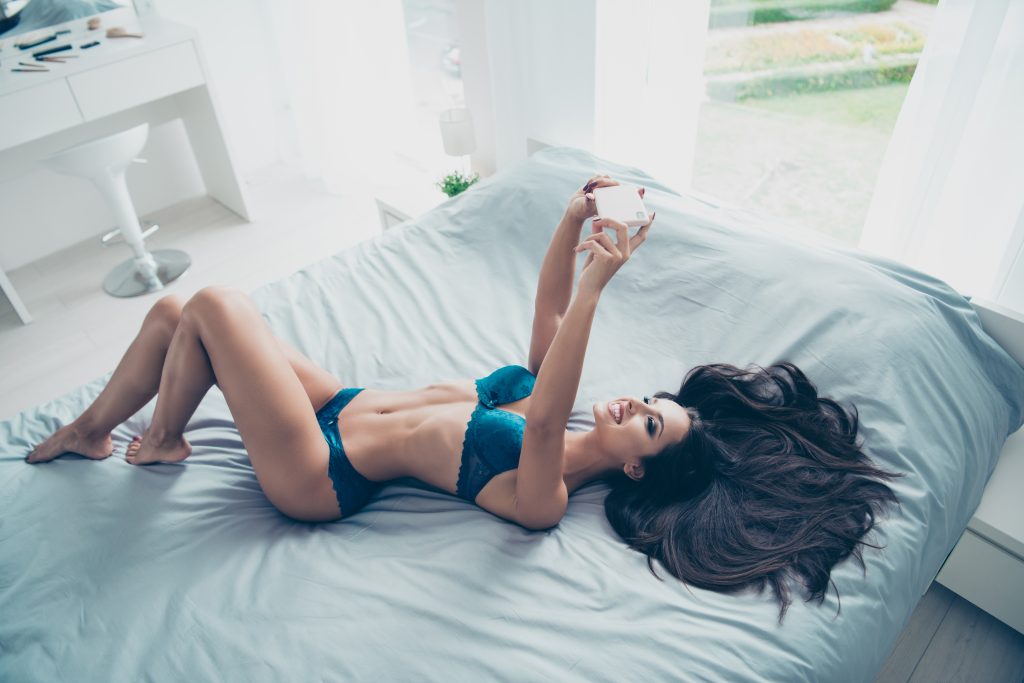 How did Wicked Sensual Care get their start?
Great question! The former owner of Wicked Pictures, Steve Orenstein, decided to create a premiere sexual health and wellness brand whose quality and reputation was in alignment with the original movie company.
The goal is to enhance people's sexual pleasure by carefully crafting the best lubes and enhancers along with providing folks with the education they need to live their best sex lives. WSC has won many awards along the way, but the best reward has been the consumer feedback and reviews we've gotten. We're celebrating our tenth birthday this year, and we're looking forward to an amazing future and exciting new product releases.
What are some creative ways cammers can use lube in their shows?
The possibilities are limitless.
Our Ultra lube is an amazing silicone, and provides excellent glide and shine for the camera, plus it's a must-have for latex wear. Our simply Hybrid is the most realistic representation of ejaculate on the market, and the bonus is that it contains Stevia – so if it's in your mouth, there's no unpleasant taste. For penis owners, OverTime delay cream is a great secret weapon for long lasting erections.
Every flavor in both collections is absolutely mouth-watering, from simply Brown Sugar to Sweet Peach, and Salted Caramel. It's true, the viewer may not be able to taste it, but for cammers, these lubes increase the production of saliva and combat dry mouth, and that always helps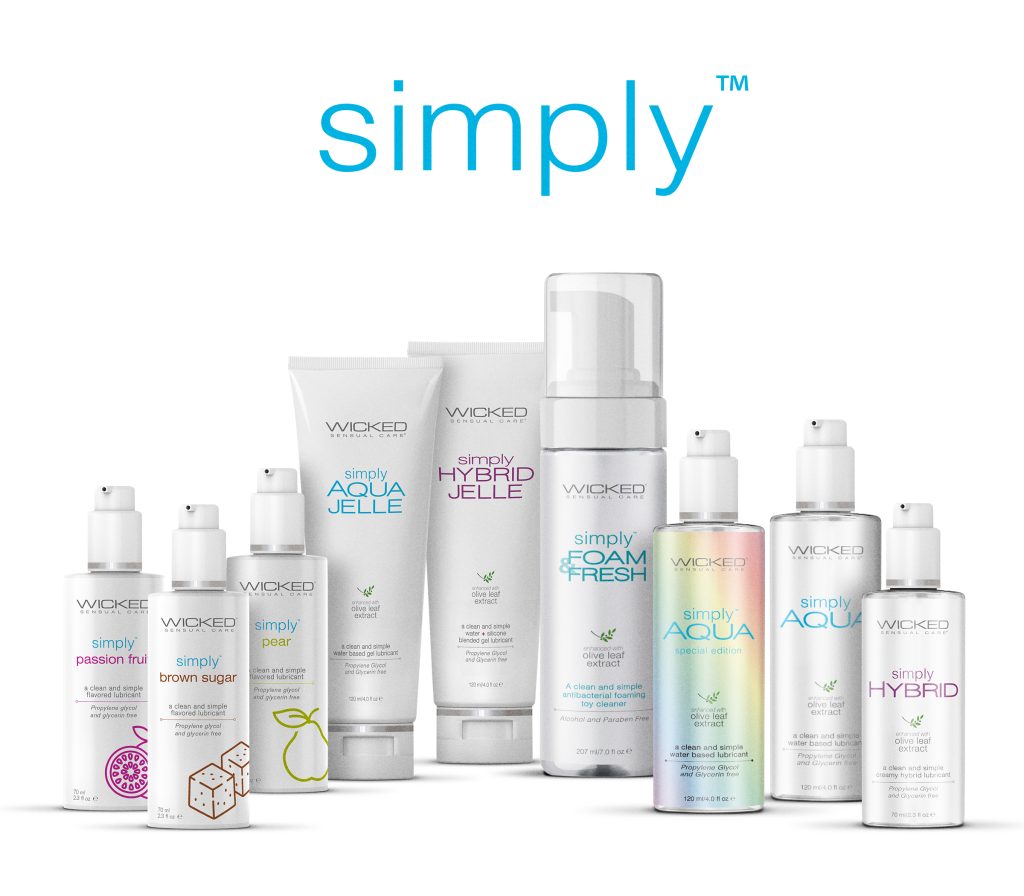 Does it really matter what type of lube you use? Isn't it all the same?
It truly matters.
All lubes are different, even within our brand. All bodies are different, and it's important to find lubes that perform well AND work with your body. It's best to use a quality lube as opposed to an oil that may look great on camera but at the same time, harbor harmful bacteria.
What type of lubricant would be the best to use in a cam show and why?
Depending on the person and the sex acts, I'd say that a cammer's toolbox should include:
Simply Aqua, a light water based lube.
Ultra, a rich silicone lube that's great for anal play, any kind of water play, and all non-porous toys like metal and glass plugs.
ANY of our flavors to combat dry mouth.
Simply Hybrid for cum play.
Foam N Fresh, our antibacterial toy cleaner, for keeping things clean and safe.
Aqua Jelle for anal play or whenever you need a lube to stay put.
Simply Aqua Special Edition, which not only comes in a beautiful bottle, it also supports LGBTQIA communities year round.
What are some things to be careful about when using lube?
Make sure you're using enough… and then use more.
Lube decreases friction during sex, which protects your body from tiny tears and fissures which can leave you more susceptible to bacteria and STIs. It also increases pleasure, and makes some sex acts (like anal!) possible. It's way better for you than spit, plus it lasts longer.
Also, remember – it's OK to have a different lube for every different kind of sex.
Your go-to for anal sex may not be your preferred lube for vaginal sex, and that's perfectly fine. You may find that you want different consistencies or viscosities at different times of the month, so explore the options and make the best choices for your body.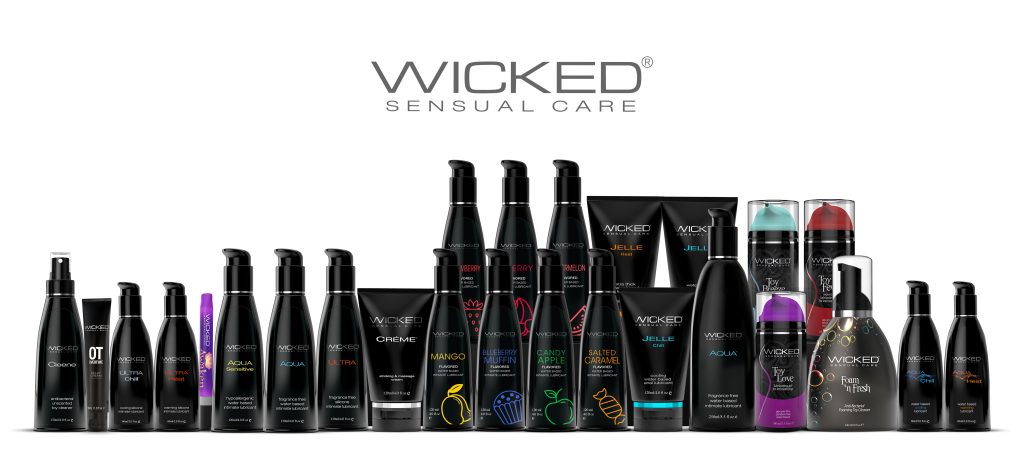 What makes your products different then the vast majority out there?
Each of our products have been carefully formulated using high quality ingredients.
We believe in giving the consumer plenty of options, and no matter what your preference, we like to say "We've got a lube for that."
What is the best piece of advice you can give to models on taking care of their toys?
Taking care of your toys is so important both for the life of the toy and also for your own health.
Often at the end of a high energy shoot, your mind is elsewhere as you're basking in the afterglow, and that's why we give a few options for easy toy cleaning – Cleene, a spray, and Foam & Fresh, a foaming cleaner.
My best advice is to do it immediately after you finish- don't put it off.
—
Find Wicked Sensual Care on their Twitter @wickedsensual, Instagram @wickedsensualcare, and Facebook @wickedlubes. To follow Jessica Drake, head to her Twitter @thejessicadrake, and her Instagram @jessicadrake.
—
Second Photo Credit: iStock.com/Deagreez
Alyssa Collins hails from Minnesota, where snowy days were the perfect excuse to stay warm inside and write. Over the years, she turned that joy into a career and has authored numerous articles for various publications (under pen names). Email Alyssa via alyssa@ynot.com.