As a cammer, one of the most important things that can make you stick out from the rest of the crowd is the quality of your photographic content.
Selfie pics are great, and they have their place but sooner or later, if you want to be taken seriously, you're going to need professional shots. Whether it's for a website, selling and autographing pictures at a convention or a myriad of other reasons which you'll read about below, investing in your career begins with investing in your photos.
This week I'm excited to share an interview with veteran adult industry photographer, Dean Capture. Trusted and respected by loads of content creators, Dean has a lot of insight into why it's important to get professional shots, how he works with models, and a clever way you may be able to get one of his shoots funded – through a fan.
Learn more below!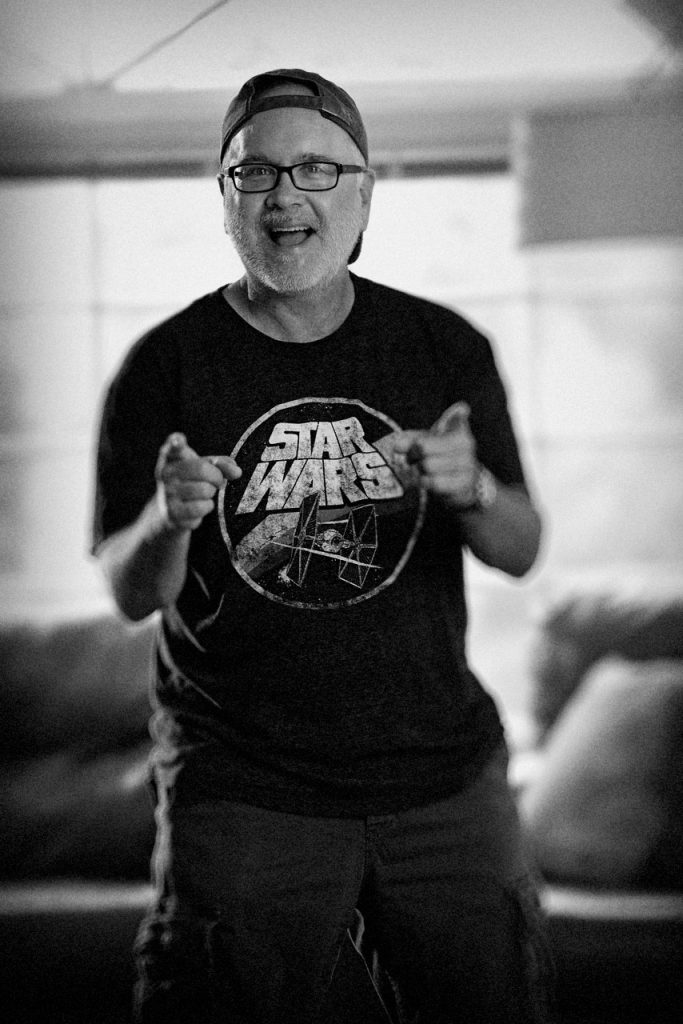 What brought you to the adult industry and what do you enjoy most about it?
I moved to Los Angeles from Memphis in 1999 to pursue the magical life of photographing movie stars. I rolled into LA with $10K in cash and a U-Haul truck carrying mostly photography equipment. After a year of struggling to find a way into that area of work, I was broke and about ready to move back to Memphis. That's when a friend mentioned that he knew someone who needed help shooting girls for adult websites.
I went to work for that studio and stayed there a year before moving on to photo-assisting the famous Penthouse photographer J. Stephen Hicks, where I also worked for about a year. Then I decided to jump out on my own and have been doing it ever since.
What I enjoy most about photographing industry people is how much love and appreciation I get from them when we work together.
I never took up photography or got into this industry to "get girls" and they sense that about me. I'm here 100% because I have a deep-rooted passion for photography, and they see that in my work. It's taken me 30 years of practicing photography to get to this point and I think they see and value that.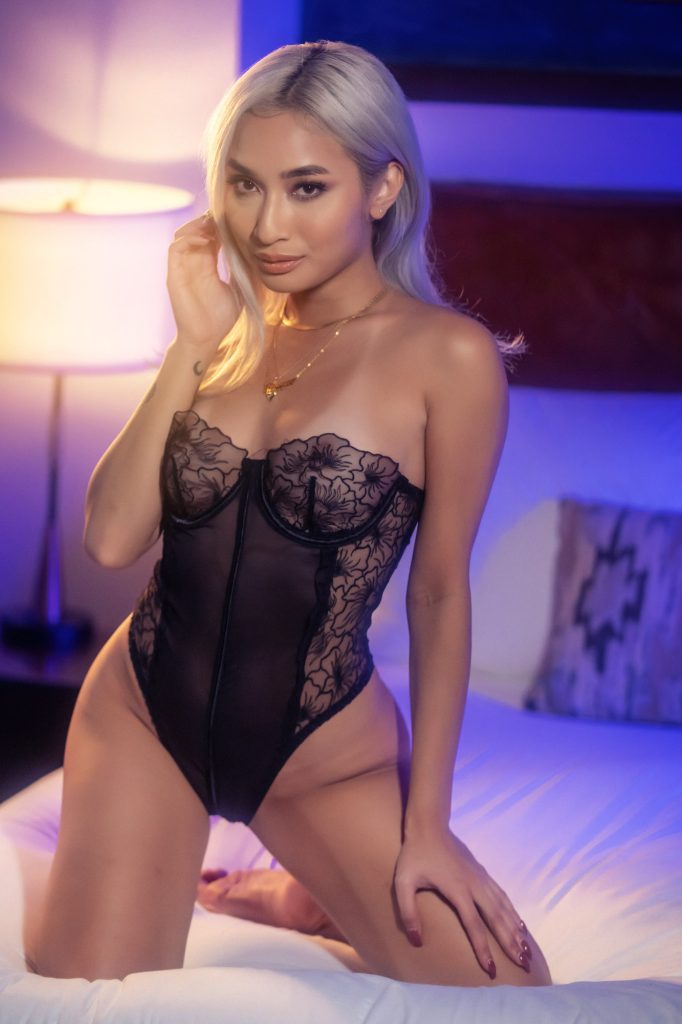 Avery Black
Why is it important for models to have professional photography done?
For industry people, I think it's important to occasionally work with a pro photographer because they can flatter you in "photographic" ways that you never thought possible.
Pushing out selfie-content is great, and a lot of fans love to see that but there's nothing like collaborating with a photographer who knows how to light you, make you feel beautiful and then capture that magic in a photo.
I strive to make my work look like something you would see in a magazine or billboard and those types of images really REALLY will get you noticed by fans. I have a lot of clients who'll shoot with me once a month and mix that work in with their selfie content for social media promo and for their fan sites.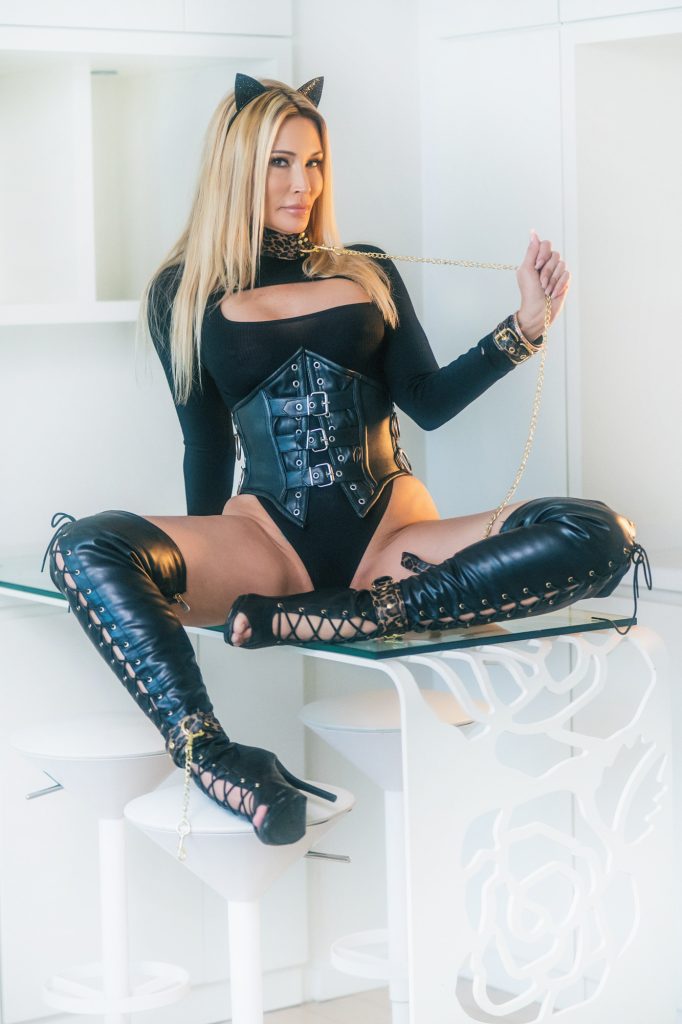 Jessica Drake
How do you make models feel comfortable and get the best out of them?
Well, this is the million-dollar question, right?
My clients would never guess this about me, but I grew up as a very shy introverted kid and pretty much stayed to myself. With photography though, especially "people photography" – you cannot be shy and do a good job. Your subject needs to feel that you have mastered your craft and that you can put them at ease in front of your camera. Over 30 years of practicing photography, I've developed some things that work for me.
First, if a lady would like to bring someone to her shoot in order to feel comfortable, I'm totally fine with that. Any photographers who do not allow this – stay away from them. The model's comfort is the first priority.
Second, I never touch without asking. Occasionally I'll ask to adjust something on wardrobe or fly-away hair, but I never touch without getting permission first. Unfortunately, our industry has some predators who use their cameras as tools to be inappropriate – so be careful.
Thirdly, it's important to greet the client with a warm and friendly energy. I always shake hands upon first meetings or hug if they initiate it. I ask a lot of questions about where they came from, what their goals are in the industry and how I can help them get there. For me, the photography is important but also, I want to find out how I can be of service to her career and help her be successful. Reassuring my subjects that they look beautiful and that their fans are going to love what we're shooting is another way to get the best out of a model.
I never allow negative toxic energy on my sets.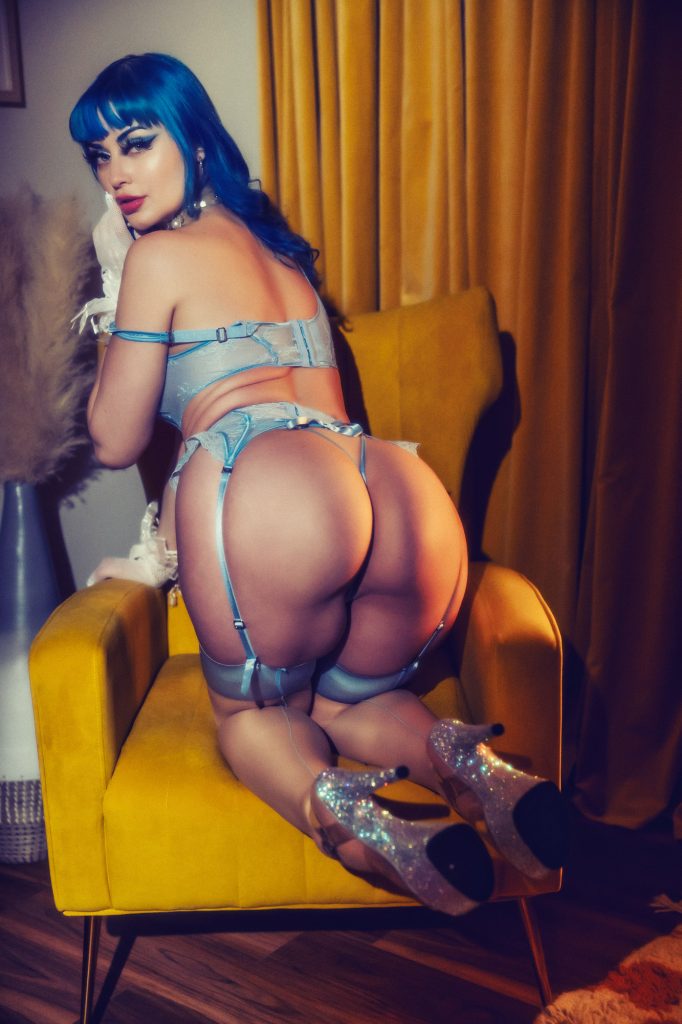 Jewelz Blu
Tell us about your new program which helps fund shoots for models.
I just launched my eGift Certificate program and so far – it's been amazing.
I deal directly with fans which really makes this special. They reach out to me and purchase gift certificates for their favorite performers. That money is used towards photo/video shoots with me here in LA.
All ladies in the industry need photos and videos for numerous reasons. They need pictures for promotional purposes or for content to sell on their fan or websites. Maybe they want a great photo to print out, autograph and sell at conventions. They also may need new photos for their talent agency website. Or they need beautiful video scenes to sell on their fan sites.
These shoots cost money and my gift certificate program allows fans to fund them for their favorite performers. The certificates come in $100, $250 and $500 increments. Once the fan purchases one, I'll push out a Tweet to congratulate the performer and also tag the fan on the Tweet. It's a great way to fund a shoot but it's also a thrill for the fan to get mentioned and recognized by their favorite performer.
It's really a win/win for both fans and performers.
What goals do you have for 2023?
My immediate goals are to continue to service the industry with love and integrity and to continue to build my brand and reputation within the industry. My long-term goals are to keep studying photography and cinematography so that my work continues to improve.
All Photos by Dean
Main Image Models from left to right: Belle Creed, Veronica Vixen, Aria Lee, Alexis Tae.
Follow Dean on his Twitter @DeanCapture, and Instagram @TheDeanCapture.
—
Alyssa Collins hails from Minnesota, where snowy days were the perfect excuse to stay warm inside and write. Over the years, she turned that joy into a career and has authored numerous articles for various publications (under pen names). Email Alyssa via alyssa@ynot.com.