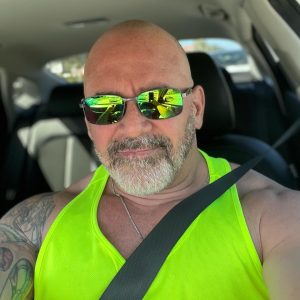 I'm excited to share this article written by seasoned pro – Scott Trainor – who has been generous enough to share some great ideas and tips to help you improve your shoots.
Scott really knows what he is talking about because he's worked in the industry for many years and has not only done work in front of the camera but behind it as a producer, videographer, and editor. Read on to pick up some great advice on gear, how to use it, and more in the first of his three-part series.
—
Hi Cammers!
I wanted to start this article out by telling you a little about myself.
I am not only an adult performer and content creator, but I am also a producer, videographer and editor as well. I have been editing video off and on for over 20 years. I've shot on everything from a VHS Camcorder (Yes, I am old as dirt), to the latest and greatest digital gear. I've shot 360p footage for website streaming in the old days, and I've shot plenty of 4k footage (recently). I am a trained professional editor and use Final Cut Pro almost exclusively, but I am versed in most NLE systems like Premiere, Avid and DaVinci.
I began working in the adult industry over twenty years ago on the business side, behind the camera, and have met a ton of amazing people along the way. I am very grateful to have kept a lot of those connections as my re-entry into the business in my 50's has been nothing short of thrilling and fun! Alongside my beautiful wife (Kymber Leigh), who is also a performer/content creator, we have begun a new journey and want to help all of you create better quality content easily and inexpensively.
There are a few things it's best to concentrate on whether you create with an old camcorder, your cellphone or a new digital camera.
It's about knowing the limits of your tools and using them to their full potential. 
One of the most important things to remember is you can create killer content with WHATEVER tool you want. We began just a little over a year ago using an older Sony Handicam or our cell phones. We were originally going for the "very amateur looking swinger content" and it was certainly that. As we progressed, we wanted more professional looking shots, multiple camera angles, and better lighting. But we had a plan to get there.
One of the best things you can do for your business is to put some money aside every time you make some from your content to upgrade your gear.
Do your research, pick something you really want, and work towards that goal.
For us, one of the first things we decided to purchase was lighting. Knowing the professional side, I knew that was going to be expensive! Little did I know, you could get an LED ring light for less than $100! So, we bought one. Instantly our viewership increased, but we introduced a lot of shadows. I researched the 3-point lighting setup and purchased a set of inexpensive light kits with soft boxes. Our lights were better, but we were still lacking. I could only shoot 1080p with the camera we had, and this camcorder just didn't have the "look" I was going for.
Introduce my first DSLR, the Canon T5i. It was pretty inexpensive used, and I got a couple lenses with it. This is still a very decent camera to create content on! If you don't need 4k or don't have a computer to handle the editing, it's a great starter to learn camera basics. We began shooting with this camera and even though I had to do some work in post (editing), I was beginning to get closer to the look I wanted.
What was lacking? AUDIO! The on-camera microphone was horrible. We went out and got a RODE On Camera Mic and things began to get a lot clearer from there. Looking back, I should have used a long cable, and an overhead boom, but we will talk about that in a future article. The pieces were starting to come together! Maybe it's time to shoot with both cameras at once?
I began to set the cameras up on tripods, and make sure the lights were not in the frame or at least as little as possible. This is very difficult in a small room. I was also thinking my videos were a bit stale and motionless. At this time, we were also doing OnlyFans Live videos weekly and they were getting a great response! Why do you ask? Because it was mostly Kymber doing the talking/action and I was the cameraman. That's it! We found the missing link!
We needed someone to shoot the content to get the shots I envisioned in my head…the close ups, the full frame fades, the pans and zooms…
Stay tuned for the next episode where I discuss tripod shooting vs handheld/videographer shooting and what equipment to use.
Main Photo credit: iStockphoto.com/TatsianaHancharova
—
To find and follow Scott head to his Twitter @ScottTrainorxxx and the website he shares with his wife, Kymber Leigh at BeachKouple.com.