Maybe you've seen advertisements for purchasing your very own Light Therapy Mask – they promise to help rejuvenate your skin, remove wrinkles, up your collagen production, fight bacteria that can cause acne, remove redness from irritation, and more.
Do they work?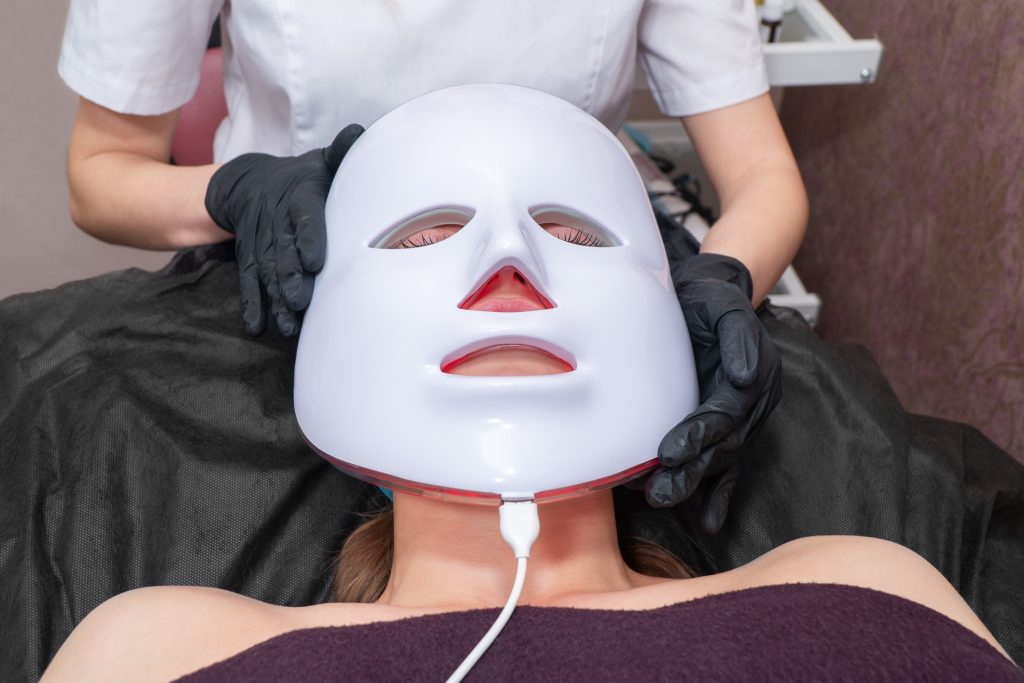 According to a 2021 study of 37 clinical trials published in the Archives of Dermatological Research, the at home masks can be recommended for the treatment of acne in particular, but the verdict is still out on how effective they really are. As reported on by Everyday Health, other studies have reported different findings saying they're not so great and vice versa, so they suggested the best course of action is to speak with your dermatologist or facialist to determine if a commercial light therapy mask is right for you.
Personally, I've found light masks to work.
First off, you'll need to have realistic expectations for what they can actually do – they're not going to give you perfect skin overnight or magically erase all your wrinkles. Second, they work in conjunction with a good skincare regime – so if you don't have one, don't expect your mask to do all the work. You also have to be consistent, and you'll need to decide whether the price tag is worth it – they can cost up to thousands of dollars.
However, I can recommend an inexpensive one.
If you can get past the fact that you look like the lead in the 1960 French shocker horror flick Eyes Without A Face when you're wearing it (actually they all make you look creepy), and want to give it a go, this mask is cheap enough to give it a shot without breaking your bank – it's not NIR (near infrared) so the price is less than the NIR ones. It's sold by Peta, the woman who designed the Facerobics exercises that I wrote about a while back – I trust her and so does my facialist so that's why I gave it a go.
I found that not only did my skin look brighter and better after using it, but it was super relaxing just like at the spa. You get what you pay for, though, and it only lasted about six months before getting a short in the cord, but it was a good door into helping me decide whether or not I should consider paying for a better one.
The way the masks work is by exposing your skin to a spectrum of different light wavelengths.
As explained by the School of Dermatology, red, is used for "reducing lines and wrinkles," blue, for acne, orange for "firming of skin," green for "balancing levels out," yellow for "inflammation and calming redness," cyan for "reducing swollen capillaries," white for "accelerating skin metabolism," and purple which gives you a mix of the benefits of red and blue.
If you're on the fence about it, once again try light therapy in house first with a professional to see if you like it. If you do, talk with them about the type of mask you should get that will fit your budget or try a cheap one like Peta's to get started before you put out tons of money then decide it's not for you or isn't working how you expected.
As a caveat, the best light therapy is done by professionals as they have the expertise and the expensive equipment that is out of reach for most of us financially.
Main Photo credit: iStock.com/fascinadora
Second Photo credit: iStock.com/GrashAlex
—
Alyssa Collins hails from Minnesota, where snowy days were the perfect excuse to stay warm inside and write. Over the years, she turned that joy into a career and has authored numerous articles for various publications (under pen names). Email Alyssa via alyssa@ynot.com.