Nikki Zee is a busy camming queen, and adult performer with numerous nominations for her performances under her belt. Most recently she garnered a Trans Erotica Awards Show (TEAs) nod for Best Non-TS Female Performer for her TS scenes on her site – nikki-zee.com.
What makes this all the more amazing is Nikki is relatively new to the industry having started right before Covid discovering camming through the Netflix movie Cam. The universe must have known she had a talent for the job as it kept recommending her to see it and when she finally caved after being hard sold to for weeks on end, she sat down to watch it. Her mind was blown that she could make a living camming and the rest is history.
Read on to learn more about this self-proclaimed "shy" content creator who has credited camming for bringing her out of her shell.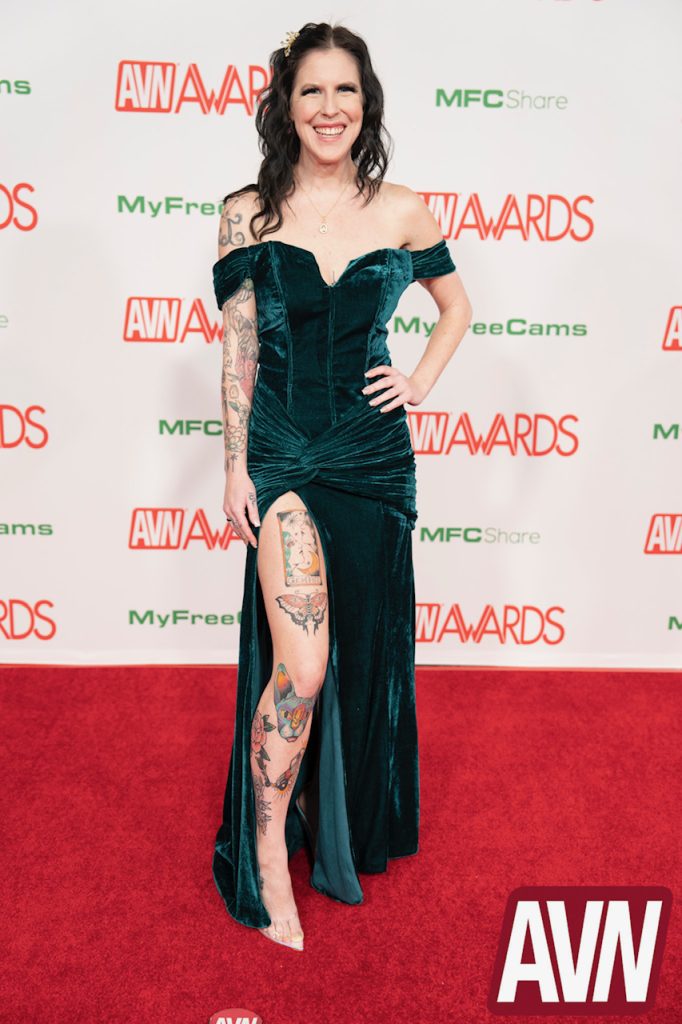 Nikki on the red carpet for her first 2023 AVN Nomination for Best Hair and Makeup.
How did you get your start in camming?
It's a funny story actually. I didn't even know what camming was until Netflix kept recommending this movie called Cam and I finally broke on New Year's Day 2019 and watched it.
I was so shocked that camming was a thing, so I Google searched and came across a couple YouTube videos of cam girls explaining a day in the life with tips and tricks etc. It was mind blowing to my little sheltered midwestern brain, lol, so I did research for the rest of the month and February 5, 2019, I started streaming on MFC.
As a relatively new person to the adult industry what have been some of the challenges and how did you overcome them?
I got my start right before Covid. My biggest hurdle was I had just gotten back from AVN, had done my first collab and was starting to lean heavily into the content creator side of sex work when Covid happened.
Luckily, I was still camming because that came to a screeching halt when everything shut down. I was able to cam and make solo content for my fan sites and that kept me going until I could start collabs again. Another challenge was in June of 2020 I got into a car accident that injured my back pretty badly so I couldn't even livestream for weeks and had to rely on fan site income.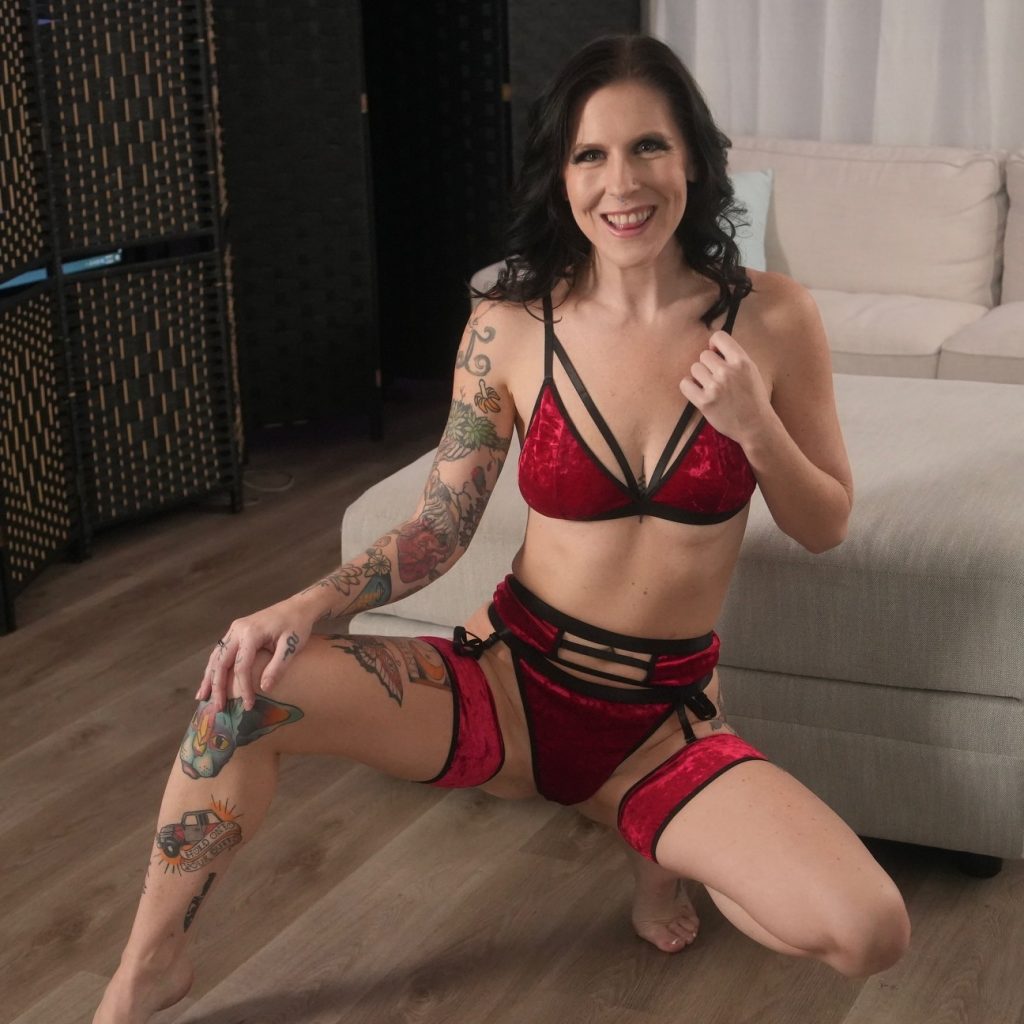 What has been the biggest surprise to you about camming?
It really brought me out of my shell!
I'm very shy and over time camming has helped me be a better conversationalist not just with people I know, but with those I don't. I'm less nervous to strike up a conversation with strangers or those I don't know well.
What goes into creating your great content and where do you come up with ideas?
Honestly most of my ideas have some uh…liquid help :).
My partner and I usually come up with our best ideas when we are enjoying a night out at the bar, so I keep a notes section on my phone to log the ideas and decipher them later.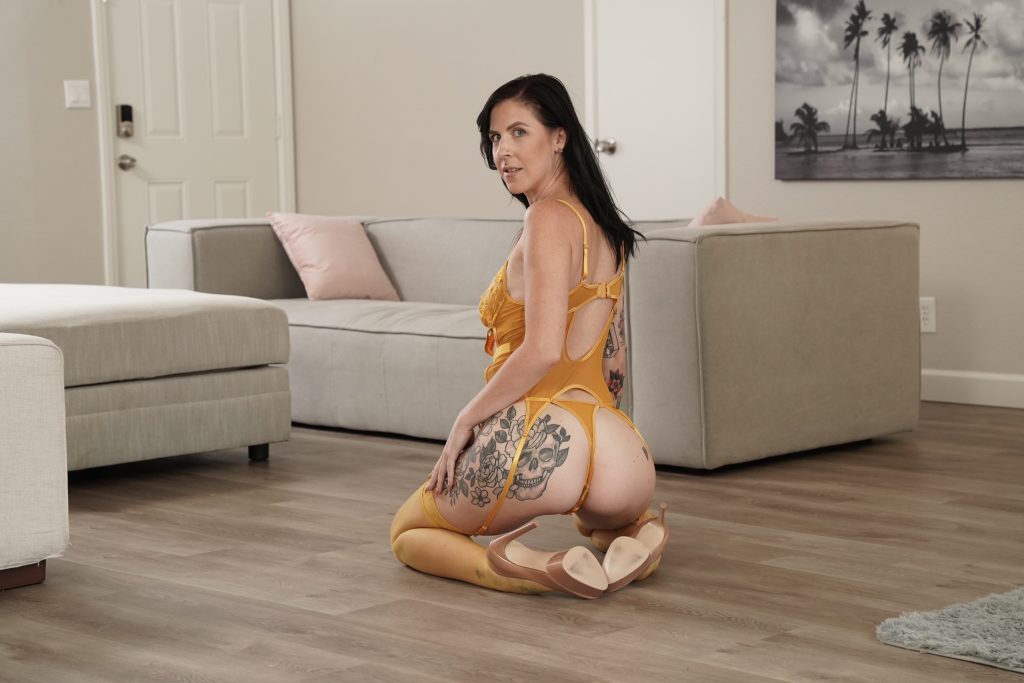 If you could change anything about the industry, what would it be?
Just to be more inclusive all around. Sometimes it feels like there's a competitive vibe between performers when there doesn't need to be. We're all in this together. Why not have each other's backs ya know?
Tell us about one of your favorite shows/performances and what made it special.
One of my favorite live shows was when I was preparing to move. I hadn't gotten all done up. I was in braids, a baseball cap and no makeup and I made the most I ever earned that night.
The fans were awesome, and everyone worked together to get to our goals which included a number of subscriptions to my fan site and a token amount which went towards my move. What the fans got in return was a live strip show and some fun with my toys.
What are your plans for 2023 to bring your career to the next level?
I'm scheduling some themed and more collaboration cam shows. I'm also being more strategic with my club shows and different raffles/item sales.
Find Nikki on her website at nikkizeexxx.com, Twitter @nikkizee_, Instagram @RealNikkiZee and TikTok @RealNikkiZee and @nikkizee__.
—
Alyssa Collins hails from Minnesota, where snowy days were the perfect excuse to stay warm inside and write. Over the years, she turned that joy into a career and has authored numerous articles for various publications (under pen names). Email Alyssa via alyssa@ynot.com.