Hi Sexy!
As we enter 2023, I thought this month would be an excellent time to discuss one of the most powerful tools I've found over the years for self-care and personal achievement: the bullet journal.
I've been bujoing (bullet journaling) for decades, back when we called it "taking good notes," because I needed a global way to understand my sex work business. Not just a journal to record my moods and dreams; not just a spreadsheet to track my earnings; not just a checklist for my chores and achievements, but a blended, multicolor record of where I'd been, where I was, and where I wanted to go.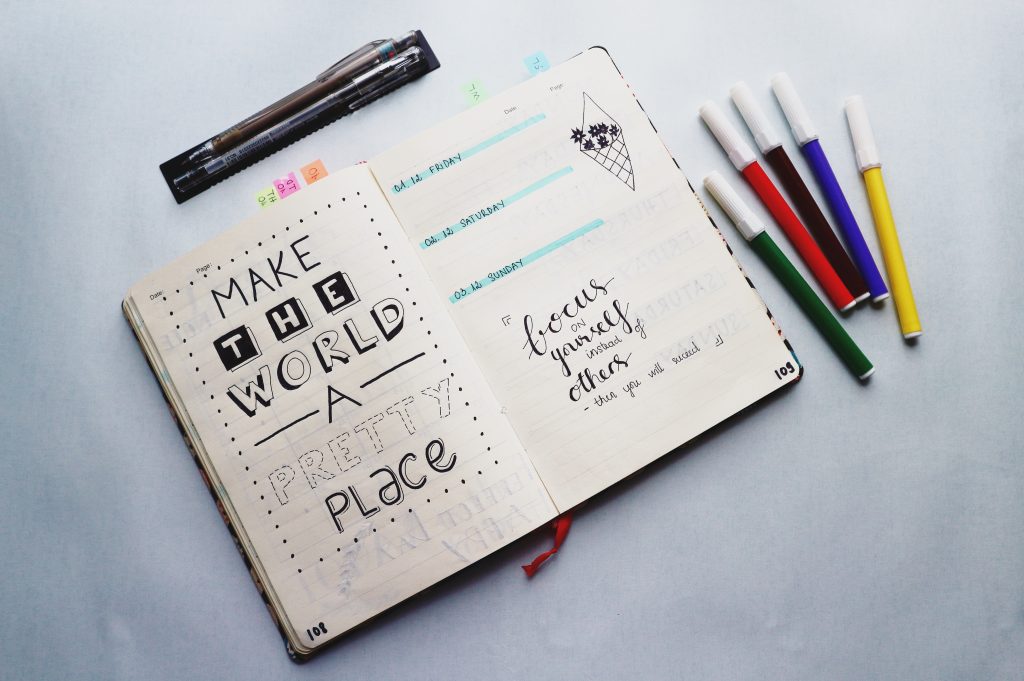 One of the very best things about bullet journaling is it can be whatever you want it to be.
However, all that freedom can be intimidating when first getting started, so here are a few basic guidelines for getting you started.
The first step is picking your format.
There's a fierce battle in the bujo community between paperless vs. analog – I'm an old-school notebook gal myself. Watch more about the pros and cons of each here, but in brief, the paper pros are:
A vast array of journals are available, from blank pages to lined or dotted pages, to fully programed planners.
You can get crafty using colored pens, watercolors, glitter, collage, stickers, and so much more.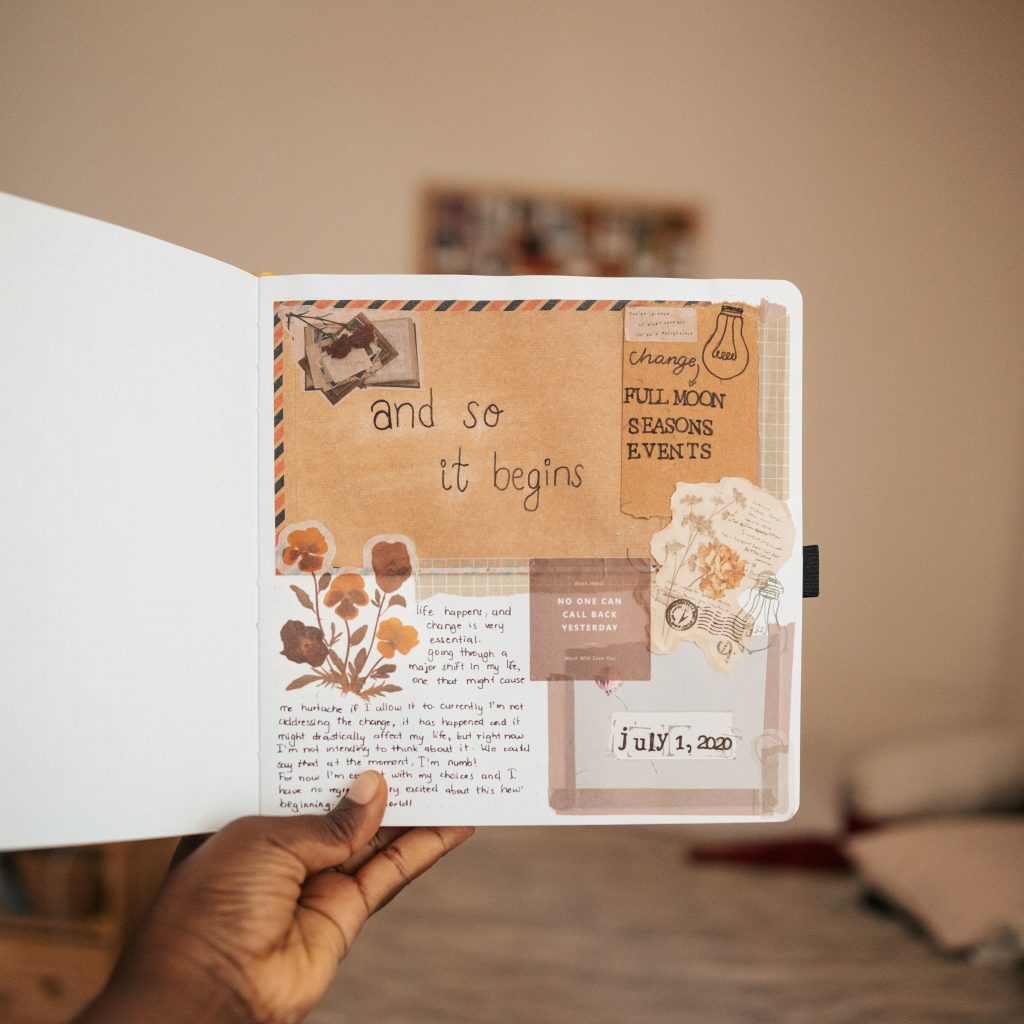 Studies show writing by hand requires a different kind of concentration than typing on a keyboard, resulting in better memory and discipline.
Analog cuts down your screen time.
You can journal anywhere, even out of wi-fi range.
Advantages of a bujo app include:
Typing on a phone feels most natural for digital natives.
You can incorporate links and screenshots, as well as use the Search feature.
Bujo apps are customizable, within limits.
You can also use a blended strategy by keeping notes on your phone throughout the day, then copying them into a notebook at night or first thing in the morning.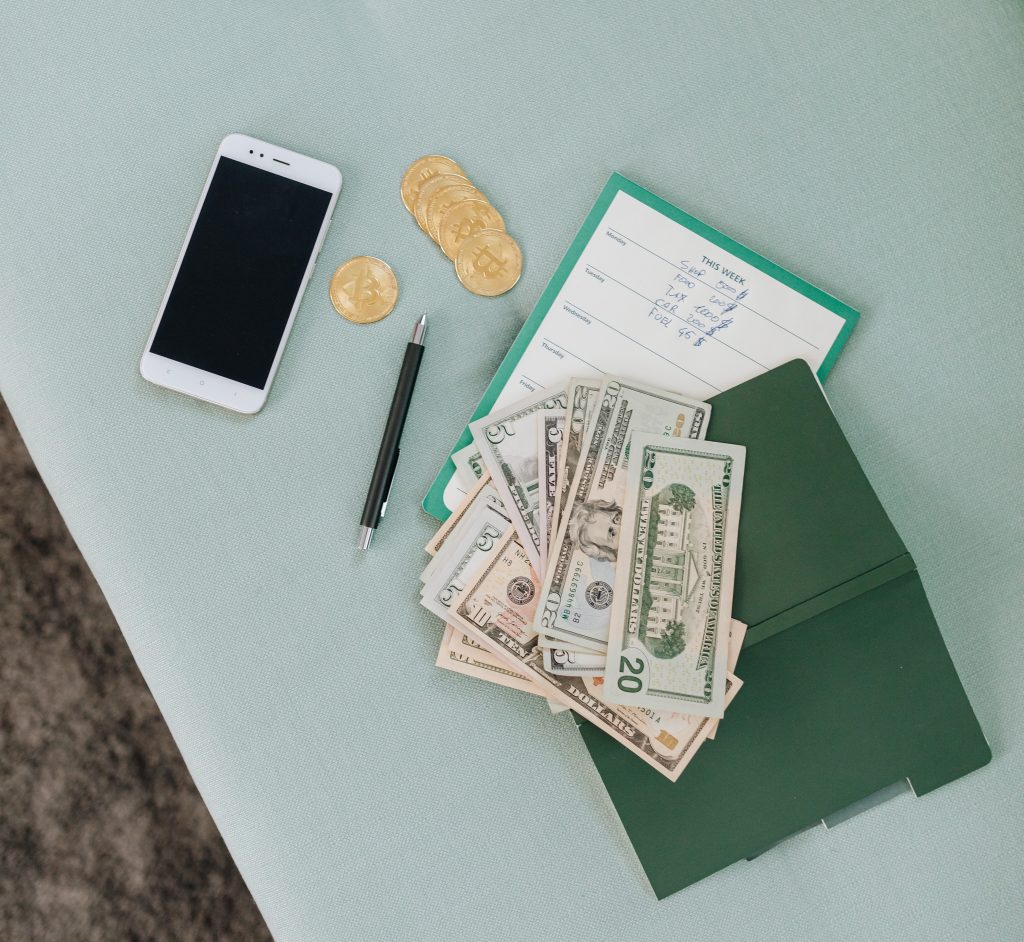 Once you've decided on your format, the next step is setting your journal up.
Some bujoers start with an Index page in order to keep track of what's on each page, as well as a Key page to keep track of signs and symbols – but don't feel pressure to include them.
Journaling shouldn't be any more complicated than you want it to be. (More advice on getting started here and here.)
The next few steps constitute the day-to-day of the bullet journal: future logs, to-do list, weekly calendar pages, plus lots of space to keep good notes.
Future logs are a list of goals over a set amount of time, like the next three or six months. Examples might be a savings goal or a new fitness regime. If you're finishing a degree, list all required classes, plus a timeline for any thesis or final project needed to graduate here.
Next, the to-do list is a page with all the days of the current calendar month on it, where you keep track of appointments and obligations. Some journals come with pre-marked days; if not, you'll need to write out the days yourself. Stencils can make this process creative, easy, and fun.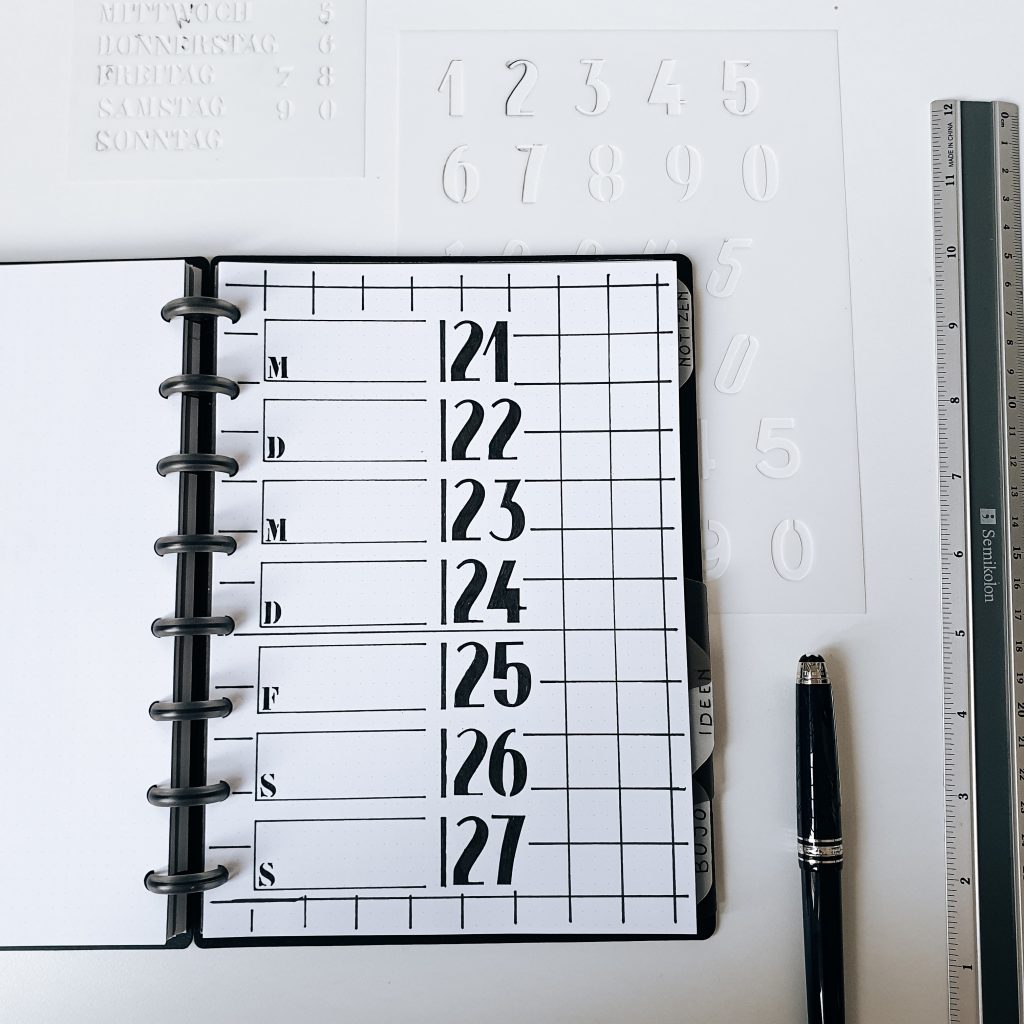 Then comes the weekly calendar pages—the true heart of the bullet journal. Here's where you record your mental and physical health, data on your business, and progress on short- and long-term goals.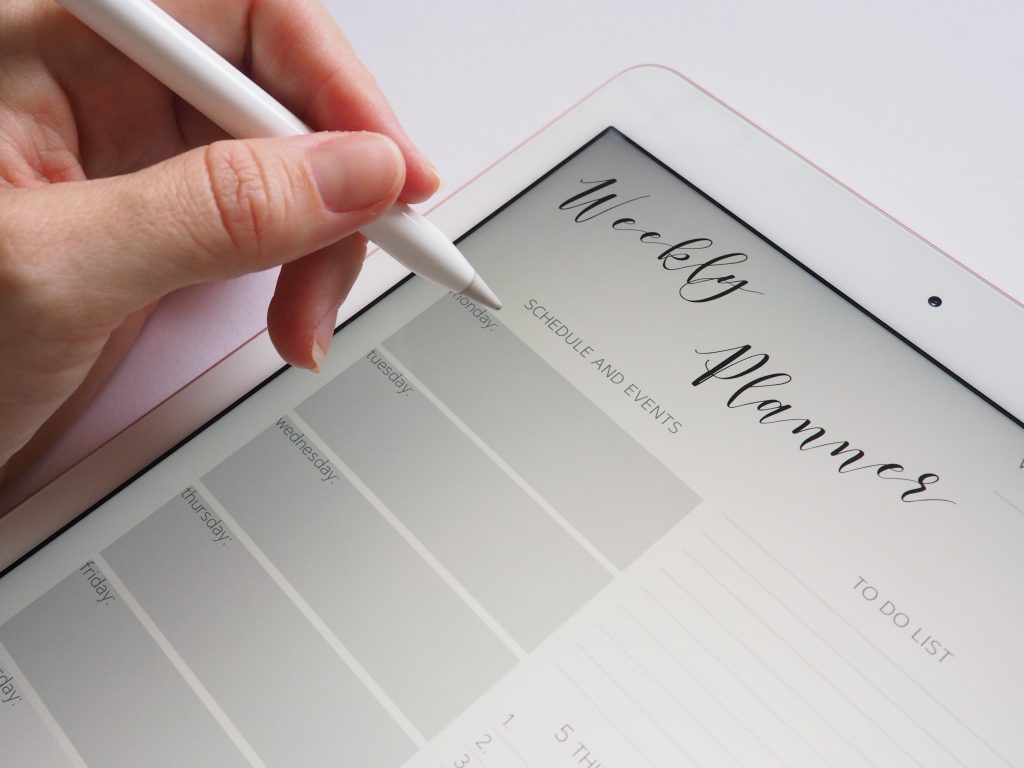 You can keep track of all kinds of things including, but not limited to:
Mood
Weight
Sleep and dreams
Exercise
Beauty routine
Food/alcohol/drug consumption
Physical and mental health, such as pain, anxiety or depression, allergy responses, menstrual cycle, sexual drive, dysphoria, energy levels, intrusive thoughts
Progress in breaking bad habits
Tarot card readings
Books or movies you'd like to enjoy
You might try thinking beyond problems or progress, but also recording moments of joy, inspiration, achievement, improvement, and compliments. A bullet journal can work magic when you write down those little moments that make life worth living.
I recommend devoting five minutes every day to keeping track of what you're grateful for.
And finally, you can track how your business evolves over time, including:
Quantitative changes, such engagement, fans, tips, comments, etc.
Qualitative states of mind, like how you feel before, during, and after getting on cam
Results from trying out new promotions and marketing strategies
They say the three most important words in bullet journaling are "Done, not perfect." I'd also add the advice: "Flow as you go." It's completely fine to start out not having a perfect idea of what you want your journal to be. Over time, certain parameters will feel vibrant and alive, while others will recede. No harm done. It's all part of the journey, learning more about yourself – and your business – along the way.
Until next time, be sweet to yourself.
—LolaD.
All photos from Pexels:
Main Photo credit by Bich Tran
Second image by Binti Malu
Third image by Karolina Grabowska
Fourth image by Michelle Tiemann
Fifth image by Jess Bailey Designs
—
Lola Davina is a longtime veteran of the sex industry and author of "Thriving in Sex Work: Sex Work and Money," her follow-up to the formative "Thriving in Sex Work: Heartfelt Advice for Staying Sane in the Sex Industry," available wherever books are sold. You can find audio versions located at Audible, iTunes and Awesound. 
Contact Lola at Lola.Davina@ynotcam.com and visit her on Twitter at @Lola_Davina.