You spend a lot of time in your cam room so keeping the space clean is important for your health and well-being.
"It's spic and span" you say!
Maybe, but there's a hidden culprit that may not even be on your radar and it could be making you sick:
Air quality.
Have you thought about how long you've been inhaling and exhaling the same old stale oxygen in your cam room?
It may be causing you health issues and you may not even realize it.
To make matters worse, performing for hours on end means you most likely have to keep all windows closed and that's not a good idea according to The Guardian. Never having fresh air means you've trapped a lot of chemicals and allergens in your space and they're going right into your lungs.
If you have really bad allergies, some experts say not to open the windows at all because of pollen, but what about the fumes from the steak you burned last night that are now trapped in your room and are causing you to sneeze? Or what about all that cat hair, the perfume you wear, the dust you haven't had time to deal with, or the heavy smell of bleach after cleaning your floors?
One no-brainer to keeping poor air quality at bay is to make sure you use non-toxic cleaning products as I discussed in this article about fighting allergies in your cam room.
But, for the other issues above, purchasing a top-notch air purifier that you can run before and after a show is a sound investment to keep you happy, healthy and performing for years to come.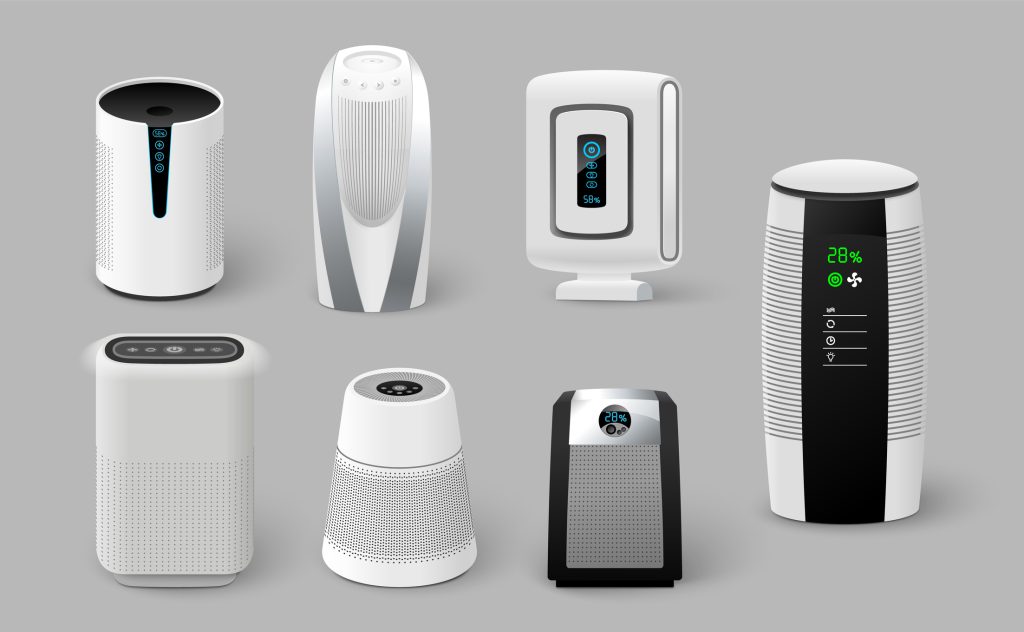 See below for some of the best products on the market:
LEVOIT Core 300 Air Purifier – Recommended by BuyersGuide.org, this worker bee this has over 100,000 ratings on Amazon coming in at 4.7 stars out of 5. It will handle a space of 1,097 feet and it's fast – stating that it will get the air clean in just 12 minutes.
Dreo Air Purifier Macro Pro – Covering up to 692 square feet, with low noise, the Dreo was rated one of the best purifiers out there for the money by Good Housekeeping.
Coway Airmega – Recommended by Wired, this is great for small spaces – good for up to 361 square feet.
VEVA Air Purifier – USA Today chooses this as their top pick. It has three different settings, a low noise level, is lightweight and portable.
AROEVE Air Purifier – The Spruce casts their vote for this guy as best for small spaces. Coming in at only $116 it covers up to 1,095 square feet, is quiet and has easy to replace filters.
It may be a little hit to your bank account to pick up an air purifier, but in the long run, you'll save cash on health issues and keep your space the clean haven it was meant to be.
Main photo credit: iStock.com/simpson33
Second photo credit: iStock.com/SiberianArt
—
Alyssa Collins hails from Minnesota, where snowy days were the perfect excuse to stay warm inside and write. Over the years, she turned that joy into a career and has authored numerous articles for various publications (under pen names). Email Alyssa via alyssa@ynot.com.