Creating great content takes work, a LOT of work.
You know that, so you're backing it up, right?
Of course, you are. You don't want any surprises.
But if you aren't, do it now before a disaster happens – it only takes your computer imploding once to forever lose that irreplaceable photo shoot you bankrolled two summers ago.
If you're really on top of things, I would also suggest backing up your content in two places in addition to your computer – online and to a separate hard drive.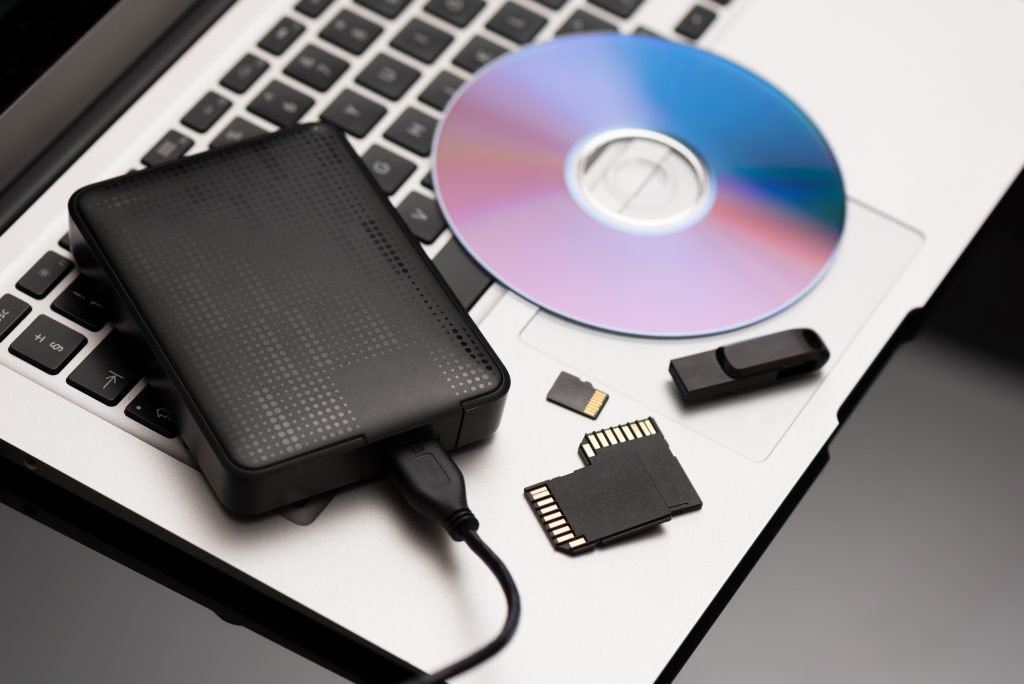 Though it may seem like overkill, I am living proof of having to use both when one or the other failed. If you really value the time, money and effort you've put into your work, it's a no-brainer to have three copies of what's important to you – computer, online, and separate hard drive – because all of them can go down when you least expect it.
In April I talked about Demystifying Online Storage Options and storing your work on sites like WeTransfer, Dropbox, or Google Drive. You want to start there, but the buck shouldn't stop there.
You'll also want to make sure you have a dedicated hard drive.
Why?
I've never had an online storage service lose my content, but I have had platforms get hacked, making it difficult to access my data until they've fixed their security issues, I've had them go down so I'm unable to get files when I need them, and sometimes I have no access to Wi-Fi, and I need something immediately – with a hard drive that's not a problem.
"Okay, you've convinced me," you say. "What kind of hard drive should I purchase?"
Unfortunately, there's no one size fits all simple answer. The best choice for you can be dependent on many things – what computer you have and its compatibility, how much storage you need, whether you should spring for a SDD (solid-state) drive or buy the cheaper HDD (hard disk drive) – both have their benefits – and more.
But the main thing you want to look for when doing your research according to TechRadar are "high-value, huge storage solutions."
"Choose the best hard drive for long-term file storage or network-attached storage (NAS) servers to ensure your files' safety. Purchasing a hard drive isn't just a matter of getting the right capacity for your storage needs. You also have to make sure that you're getting protection against inevitable hard drive failure."
Check out these top hard drives from Popular Mechanics, and PC Magazine for some ideas and get rolling on backing up that precious content.
Main photo credit: iStock.com/Remitski
First photo credit: iStock.com/simpson33 
—
Alyssa Collins hails from Minnesota, where snowy days were the perfect excuse to stay warm inside and write. Over the years, she turned that joy into a career and has authored numerous articles for various publications (under pen names). Email Alyssa via alyssa@ynot.com.