One thing we all know how to do from the second we come out of the womb is to breathe.
That is… we used to know.
Somewhere along the line life happens and we start breathing improperly. We take shallow inhales and incomplete exhales – Elliott Physical Therapy shares that most of us release only 70% of the carbon dioxide from our lungs!
We become so used to not functioning at our full potential we don't even realize it's affecting our performances.
A good cam show requires energy to shine but also relaxation and relaxation is directly connected to your breath.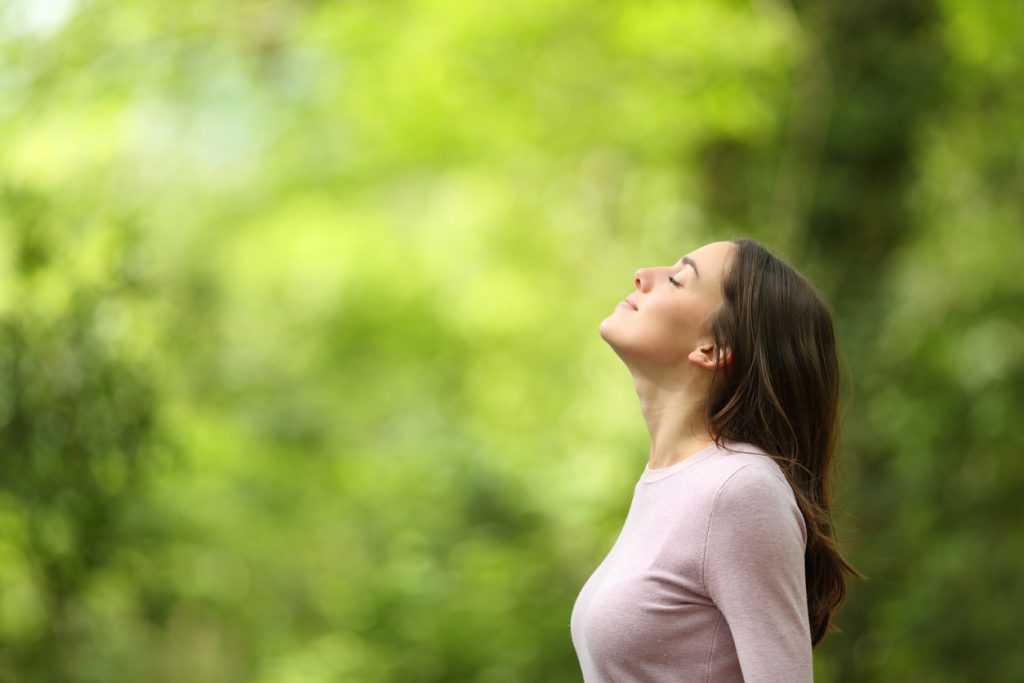 In addition to poor breathing habits affecting your performances, you can also expect lower energy levels, amplified pain, sleep issues, weakened immunity, and heightened panic and/or anxiety. Did you know that the burning sensation you feel (lactic acid) when you're exercising really hard comes from your muscles not getting enough oxygen? Check out this insightful video to learn more.
So yeah – not breathing correctly? No bueno.
Before we tackle how to work on the issue, it's good to know what got us here.
GetVIPCare talked about five ways we "got off track" from breathing right – these include stress – we're constantly expected to move fast all the time, so things like breathing become faster too, poor posture which puts you into a hunched position where your lungs can't fill up properly, obesity, and air pollution – because who wants to take deep breaths of smog?
As reported on by NPR we take 25,000 breaths a day – practice makes perfect so if you're doing it wrong it's time to practice your way back to doing it right.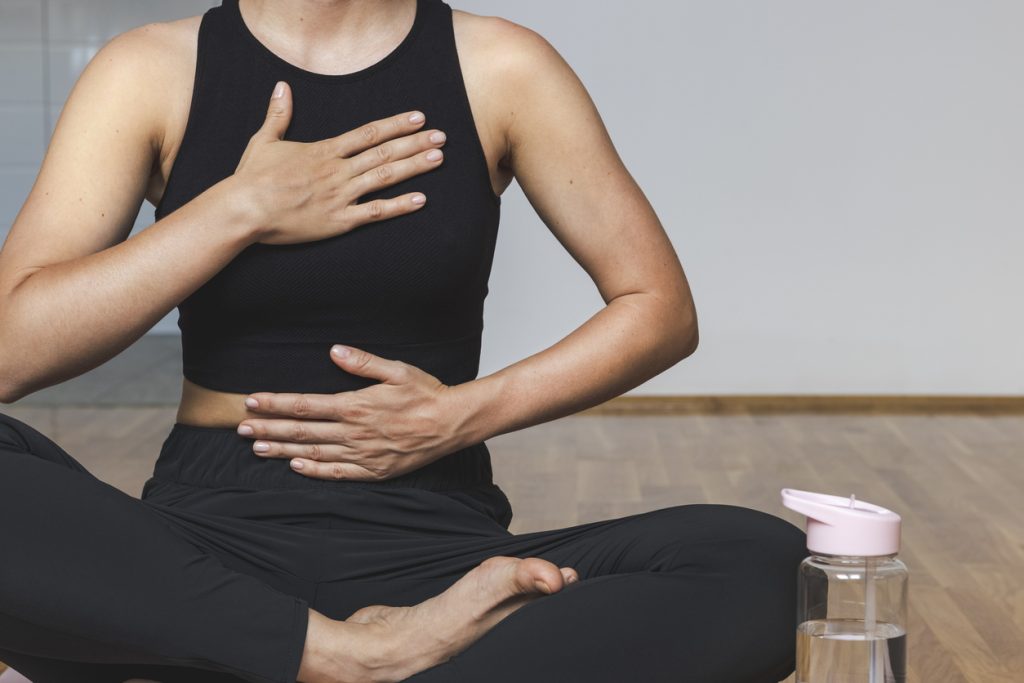 The key is to re-teach your body so that breathing deep becomes second nature. You don't want to fall into old habits even if you're under pressure from the bright lights of your cam room.
Yoga, of course is one way to get in touch with the connection between breath and a happy body/mind.
There's also meditation which helps you slow your breath and Pranayama – part of Yoga – which addresses breathwork specifically. If this stuff is too hippy dippy for you or too much of a commitment there are several exercises that you can do that take only a few minutes a day. Check out this article by The American Lung Association which shares some of the top ones out there to set you on the right course and make you say Ahhhhh!
Main photo credit: iStock.com/mi-viri
First photo credit: iStock.com/Pheelings Media
Second photo credit: iStock.com/Igor Barilo
—
Alyssa Collins hails from Minnesota, where snowy days were the perfect excuse to stay warm inside and write. Over the years, she turned that joy into a career and has authored numerous articles for various publications (under pen names). Email Alyssa via alyssa@ynot.com.