A smile is one of the best things you can offer your fans… and it's free.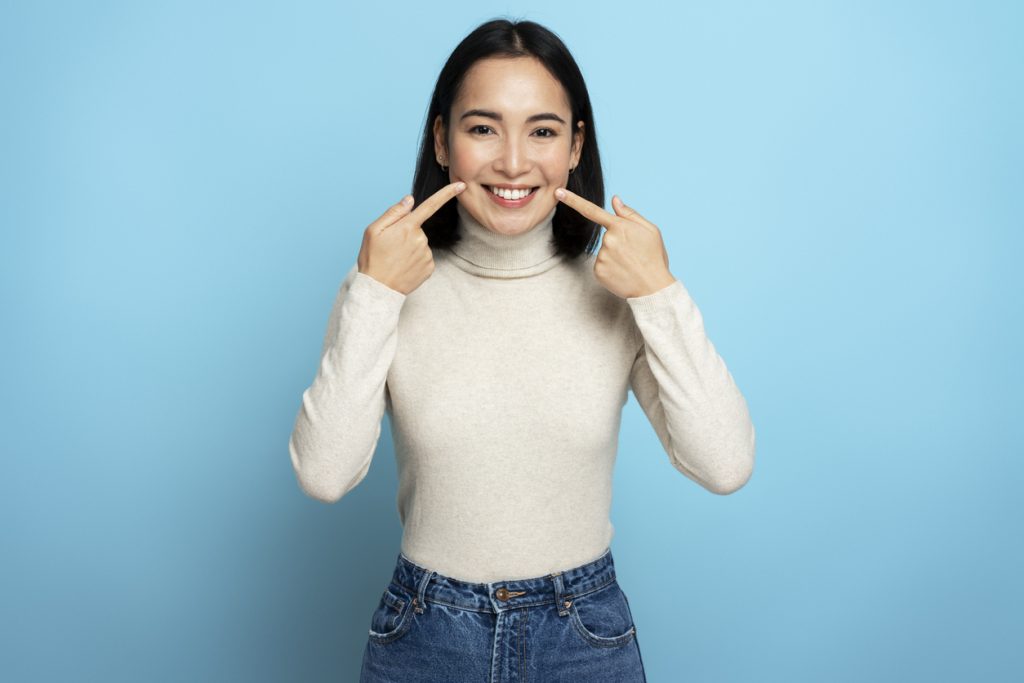 But if you're a heavy tea or coffee drinker or even worse, smoke, you may find yourself hiding those stained choppers. In addition, some of us are naturally born with yellow teeth, and various medications and aging can lead to discoloration.
If you fall in either of these camps and feel like you constantly have to don the closed mouth grin instead of the bright wide smile that people really warm to, you may want to consider getting your teeth professionally whitened or picking up an at home kit. One thing to keep in mind if you do decide to take the plunge is don't go overboard. Too white teeth look just as bad as yellow ones – actually they don't look just as bad, they look ridiculous and it's not healthy.
Remember everything in moderation is the best bet.
Let's talk about the difference between having your teeth whitened professionally and doing it yourself.
If you opt for your dentist to do the dirty work, the main difference other than cost is they'll be able to get your teeth whiter faster because the products they use have a higher concentration of peroxide than what you can buy on the market. That's because the powers that be don't want you to ruin your teeth and gums so they regulate what can be sold over the counter.
Different in-office treatments vary in cost, and you'll have to decide with your provider what procedure you want to do, or more likely which fits your pocketbook. Some choices include Zoom, Britesmile, Opalescence, and Lumibrite Cleaning as explained by the Consumer Guide to Dentistry. Be aware though an in-office treatment is pricey – you can expect to spend hundreds of dollars if not up to a thousand if you go for a laser treatment.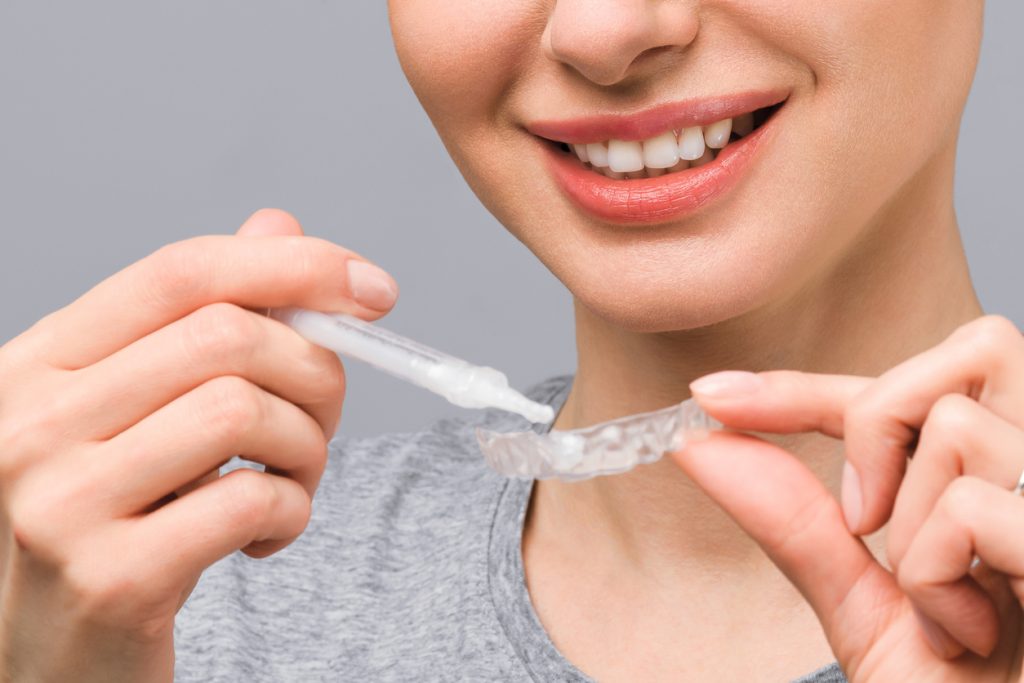 Whitening at home on the other hand is way cheaper.
As mentioned, the downside is the product is weaker, so you'll have to be patient to get your choppers sparkling. You'll also have to commit to whitening your teeth every day, week or month – whatever is required with the product you chose, or they won't stay bright. In that light you could end up actually spending more as you'll have to purchase the kit often, and that can add up.
However, home treatments are easy and if you have an aversion to dentists which many of us do, it's nice to do it in the comfort of your pad. If this sounds like a plan for you, Forbes did a great article reviewing the best rated teeth whitening kits of 2023 – their top five choices include Snow, hismile, Colgate Optic White LED Kit, Colgate Optic White Pen, and Bright BytePro.
The take home here in deciding which route to go – professional or DIY – is cost and patience.
With a professional you'll most likely only have to go once a year and you'll get results right away. To keep it up you'll have to visit them the next year. But it's expensive.
At home treatments are going to take more time to get the look you want, but if you have patience it may be easier for you to put out the smaller amounts of cash throughout the year than to cough up a big chunk of money to get it professionally done.
Main photo credit:iStock.com/Ridofranz
First photo credit: iStock.com/ISvyatkovsky
Second photo credit: iStock.com/Aleksandr Rybalko
—
Alyssa Collins hails from Minnesota, where snowy days were the perfect excuse to stay warm inside and write. Over the years, she turned that joy into a career and has authored numerous articles for various publications (under pen names). Email Alyssa via alyssa@ynot.com.