Becky LeSabre is not your average cam model. She got into the adult industry in 2002, way back in the Wild West days of dial-up internet.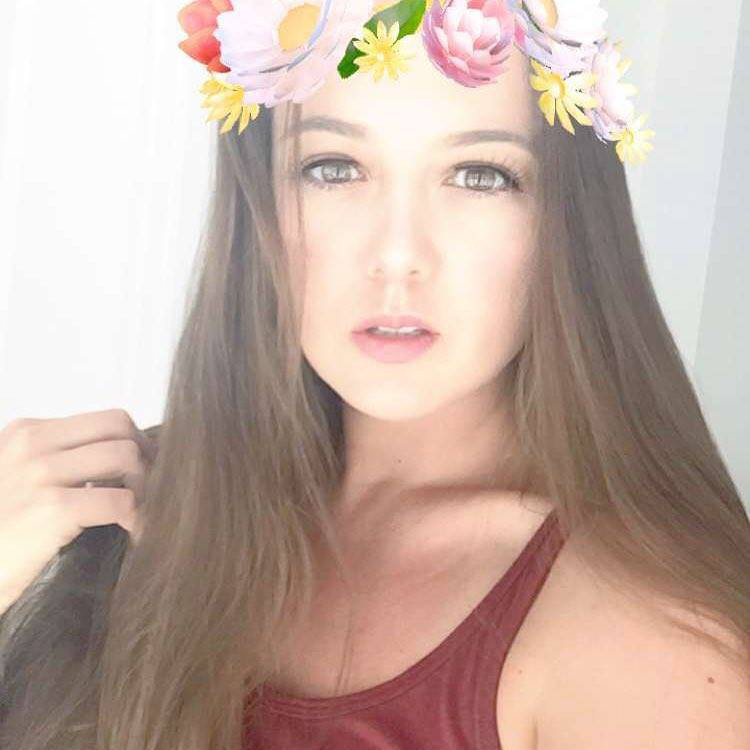 Now in her early 30s, the "humiliatrix" is a freelance, self-directed traveling model. She does a wide variety of work including glamour, lingerie, artistic nude and underwater modeling, as well as scripted and improvisational video. She films custom clips for clients and commercial companies, and the scope of her kink and fetish work is broad: watersports, pantyhose, giantess, wrestling and cat fights, super heroine, forced orgasm, wet-and-messy (WAM), pedal pushing and more.
LeSabre is down for almost anything, but she'll definitely make her boundaries known, including no boy-girl sexual work under any circumstances, ever. Also, no hypnosis or tickling. Her stick-to-your-guns attitude is part of what's kept LeSabre vibrant and viable in front of the camera.
In today's pornotopia, the idea of a woman making it through the early 2000s successful and happy, and then finding new opportunity and creative outlets on the other side, is impressive.
You're from rural South Carolina, and yet somehow you found yourself in Porn Valley, Calif., during the early 2000s. How did that happen?
I was very much like any horny teenagers addicted to finding porn on my dial-up computer. Welcome to AOL and the good ol' days of Yahoo chatrooms.
So, one night I'm cruising the World Wide Web and come upon a site informing me that I — me, a horny girl from middle-of-nowhere South Carolina, nearest stoplight 45 minutes away, right near the only WalMart within a two hour radius — me! I can "get paid to fuck hot chicks!"
What? Yes, please. Sign me up. And there, listed on my computer screen next to these beautiful girls in skimpy outfits, is a phone number. So, I pick up the phone with the hope of getting the hell out of BFE (bum-fuck Egypt), but I totally chicken out and promptly slam the receiver down as soon as it starts ringing. Landlines were the form of communication then. But unfortunately, or fortunately, in my excitement and non-planning I forget to press those magic three block buttons — *67 — before making the call. So, then this manager out in California calls me back, and of course the rest is the standard history that many girls trying to make it in the business experience. I get shipped out to California with no idea what the hell to expect.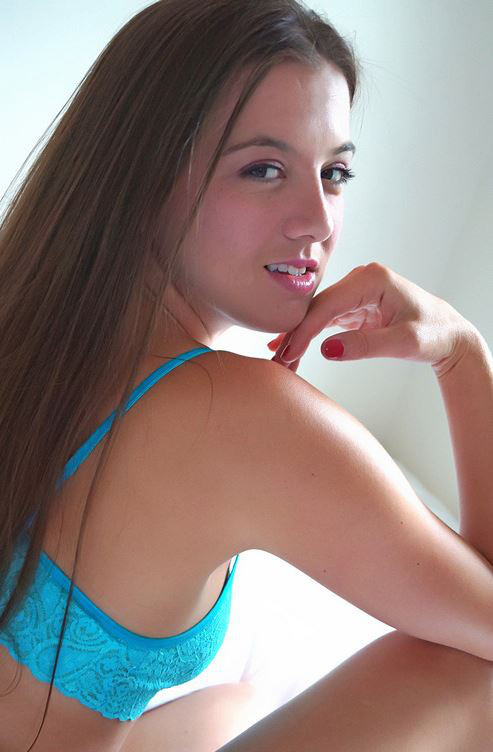 That sounds like the makings of some lurid sexploitation movie — or a Poison video. So, you got into doing porn to some degree. Do you still work as a performer?
Today, I'm a model specializing in glamour and nude photography and have been only that for over 10 years. Yep, you heard right: My limitations for over 10 years now are solo and girl-girl artsy nudes.
When I started out over 15 years ago, I did do porn. And I had hundreds of people, mostly other girls in the industry, tell me, "Oh, you'll never make it in this business if you don't do 'insert xyz here.'"
If I have one piece of advice for what you must do in this industry to make a 15-years-strong-and-still-going career, it is "do what you are comfortable with, specialize in things that you enjoy doing and don't listen to other people telling you what to do."
Did you ever dabble in some work that helped you determine it wasn't what you wanted to do?
Yes, I tried boy-girl twice because, ya know, I'm one of those "well, I gotta try it twice" kind of people. Obviously, however, boy-girl just wasn't my thing, and my wife now thanks me!
My conventional porn career lasted for about six months, and it consisted of solo and girl-girl scenes, magazines, movies and photos, all back in the day of Polaroid lighting tests and VHS covers.
I found myself quickly exasperated with the pressure to "further my career" by doing what this guy said or that guy wanted, and I quickly found solace in webcam — my rules, my rates, only dealing with the fans/customers that I wanted to deal with.
My girlfriend at that time and I started up a profile on iFriends, and we banked. And of course, we spent it all on cool vacations and strip clubs, but it was a great time to be a cam model. It offered independence. However, I also found myself missing the adult industry — the satisfaction of a great shoot, a beautiful box cover, the appearances and so on. So I did the only thing I could think of to stay in the adult industry but do it the way I would enjoy it.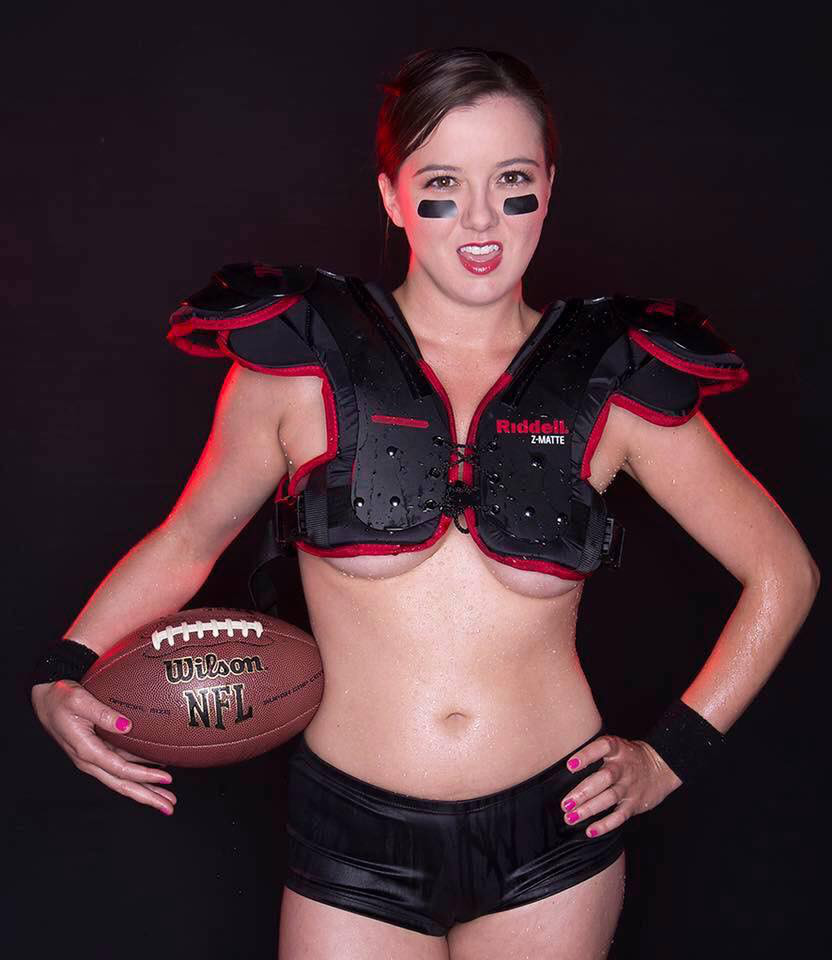 What exactly did you do?
I created my own adult company, complete with a set of DVDs appearing on the shelves of your local porn stores. I even scored myself a contract to have the movies for rent on cable in a chain of hotels. But I had to find my niche, so I shot everything from solo, girl-girl, and guy on guy on guy on guy — horny first-time gay guys can have sex forever. After about six DVDs [and] learning packaging, distribution and the like, I came to the conclusion that this whole internet thing might have something to it. So, I started selling clips online and soon found fetish. And fetish is where my home will be for the remainder of my time in this industry. I love everything about it.
What else do you love?
Basically, I have a thirst for knowledge and adventure that cannot be quenched, and this profession I've chosen allows me to pursue anything to my heart's content. So let's start with the basics.
I love bodies of water in the U.S. I love the beach, lakes, rivers and everything to do with them: sandcastles, shell hunting, the wildlife, fishing, skiing, boating, paddle boarding and preservation. I am a supporter of preservation. I pay every year for my fishing license, my license plate is water preservation and I volunteer in an organized way in my own free time. The one thing that annoys my friends the most, and sometimes grosses them out, is that I pack out a bag of trash every time I'm at a park or body of water. I always can find at least one bag's worth of trash, and you won't believe the things people throw into these beautiful places we all love to enjoy but don't take care of. I gotta say it: I hate it when people leave fishing line. And baby diapers.
I also love old Jeeps and restoring them. I have, with these two hands, restored three Jeeps over the years. You really can learn to do anything on YouTube. I also love sports, outdoor activities, bar games, books, animals and craft arts. I constantly have a project on the dining-room table. Right now, it's hand-sewn Christmas stockings. Before that, it was a puzzle. I can also do ceramics and woodworking and use a hand or table saw. I also know how to sheet rock, build furniture and even tile a bathroom. It doesn't really matter the medium; I'm pretty sure I can figure it out.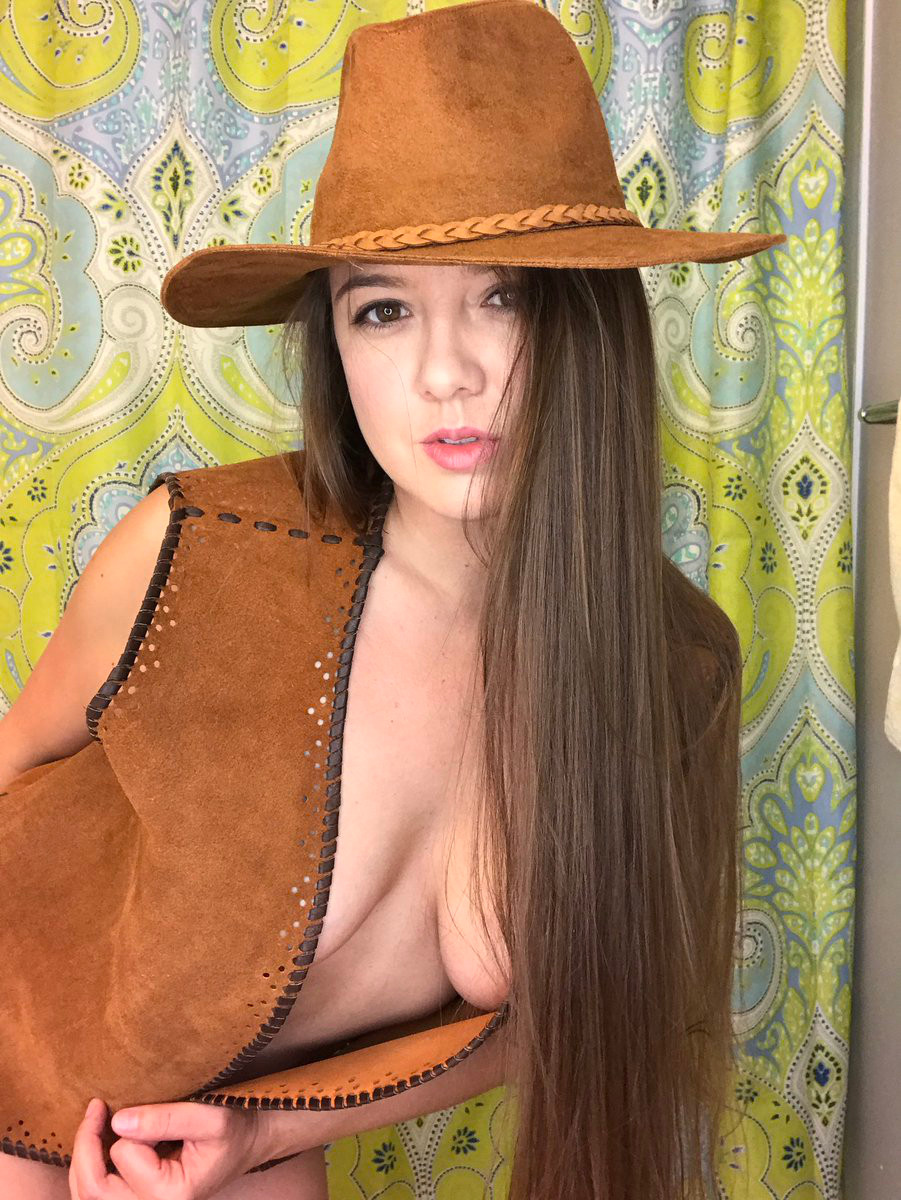 Any thoughts about expos and shows? They can be expensive and intimidating. For models, which ones are worth attending?
I would say the most important expo, to new models especially, is FetishCon, an annual show held during August. It started in 2001 in Tampa — it's since moved across the bay to St. Petersburg, Florida — and is regarded as the networking event of the year by people in the professional fetish and kink communities. You can book four to five days solid all day and network unlike any other paying-gig convention.
The best one geared toward the models for publicity, in my opinion, is CamCon. This one is newer — started in 2014 — and is held in the late spring in Miami, Florida. It's primarily a business-to-business trade show for models to network, attend seminars and expand their general knowledge.
Any final words of wisdom?
By this point, you've probably figured out I am competitive and enjoy this business, but that doesn't mean not supporting your peers. I love helping producers and other models. I consider many business owners, producers, photographers, and a few select models very, very close friends — like, all-around-the-Thanksgiving-dinner-table-type friends. There are many people in my life that I've met via the adult industry, some of them I have been friends with for eight, 10, even 15 years. It's a community like no other, so enjoy it.
Becky LeSabre Fun Facts
Notable Appearances: Seymore Butts' HBO show Family Business and CNN. "CNN used my Barely Legal 35 spread when covering the Michael Jackson trial… I guess my mag was found in his room."
Travel Tidbit: "I'm in the mile high club."
Panty Brigade: "The only reason I own panties is to shoot in [them]. In my daily life, I am a total free-baller."
On Sexuality: "I don't think I have any personal fetishes, unless you count lesbianism. I love being nude, and if it weren't for other peoples' actions and inappropriateness, I would probably be nude all the time. I also hate makeup and matching clothes. Being 'sexy'? Oh man, that's a lesbian's worst nightmare, right?"
—
Becky LeSabre will attend YNOT Party Austin, happening Nov. 14-17. Visit her at BeckyLeSabre.net and on Twitter at @beckylesabre.
For those who didn't grow up in the 1980s, here's the aforementioned Poison video: Fallen Angel (1988).