It's hard to imagine, but the first consumer-level webcam was called the Connectix Quickcam and it was recently profiled on throwback geek vlog The 8-Bit Guy, hosted by David Murray.
Witness the Early Technological Dark Ages as Murray demonstrates how to operate this "webcam" on a PC running Windows 95.
Wow! A lot of models reading this probably weren't born when the Quickcam was introduced in 1994.
Since there was no such thing as USB ports back then, users had to connect the Quickcam with three separate cords, and multiple widgety things attached to multiple ports on the back of a PC. The camera itself looks like a ping-pong ball on a string with a nifty plastic holder so it won't roll around on your desk, next to your huge-ass Dell desktop. Very sexy.
The camera wasn't for streaming images, like actual live action or even movies. According to Murray, the images produced were mostly still photos and short video clips — stored on floppy disk — all in glorious black and white (with grey halftones) at a migraine-inducing 320 x 240 pixel resolution. Audio? Uh, no.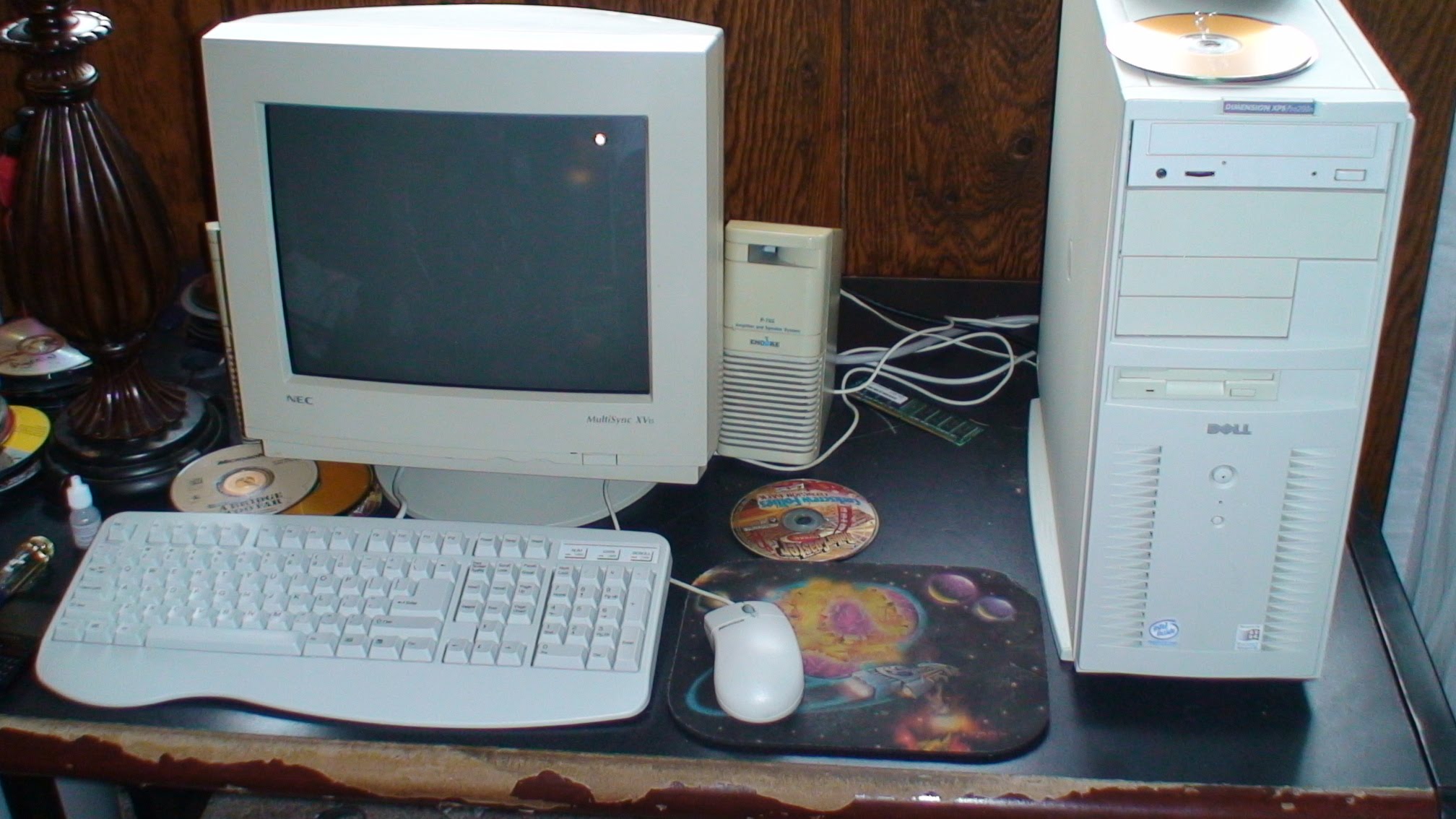 Murray also is totally adorable, showing photos he took in the mid-1990s of him and his wife as newlyweds. Also, his cat. He demonstrates how he would go mobile with the whole set-up attached to a laptop and go walking down the street, to produce the grainy, pixelated equivalent of what you do now with a swipe and a tap on your phone.
In order to get color photos in the '90s, Murray also devised an ingenious method using colored lenses purchased at the "photography store." He says that, compared to the hi-tech hardware of today, taking pix with the Quickcam was the computer equivalent of old-time portraits with a daguerreotype camera. But without his Quickcam, he would have had no way to capture many images from his life at the turn of the 21st century.
So… The next time you can't get that selfie quite right or your upload speeds are irritatingly slow, just remember what a great time it is to be alive and online, baby.