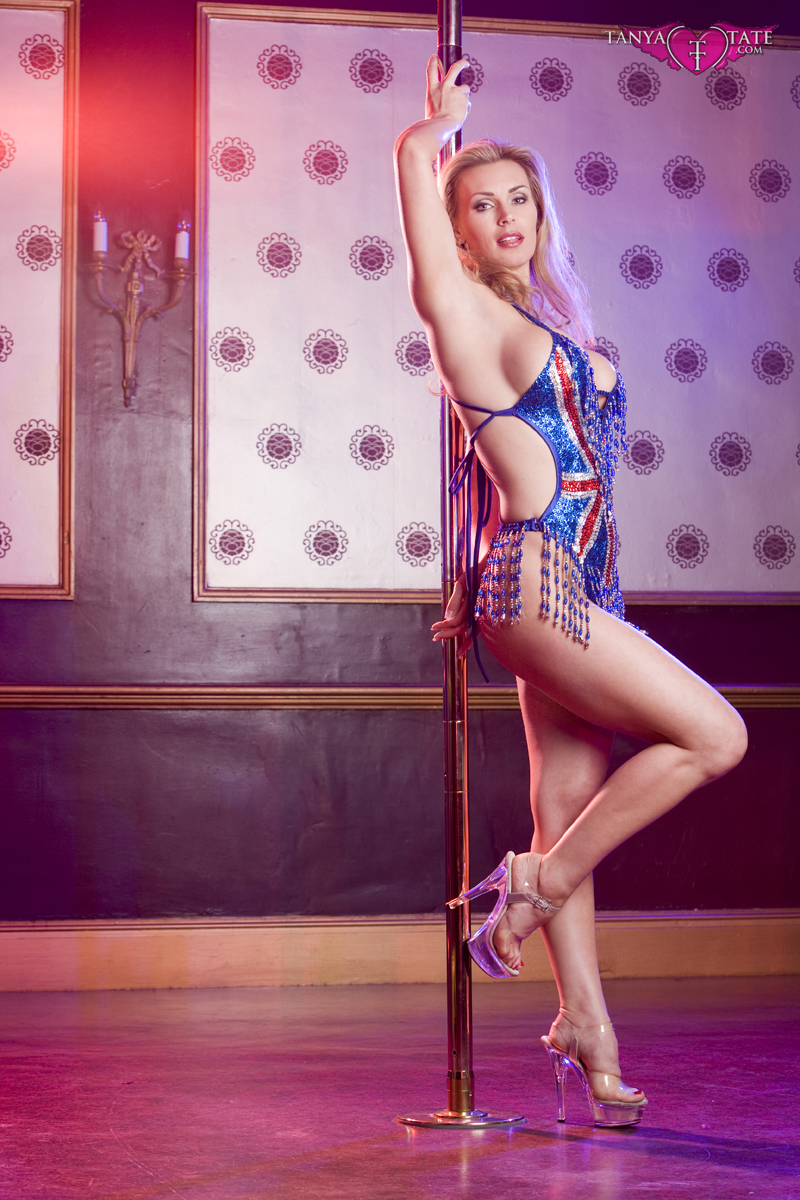 Tanya Tate was born and raised in Liverpool — the same place as The Beatles. She made her first movie in London in 2008 after deciding office work wasn't a satisfying career. Per the wisdom of another band of U.K. superstars, she needed to spice up her life.
Tate quickly became a popular in U.K. porn, but when she shot the controversial Tanya Tate's Sex Tour of Ireland, which featured her in a scene with an Irish professional athlete, she found herself in the sights of global mainstream press. Capitalizing on her skyrocketing career, Tate relocated to Los Angeles in 2010 and began shooting with top-tier adult companies. Since then, she has done basically …everything.
Tate has won many awards for her performances and been an FHM magazine cover model. She appeared in Channel 4's nationally broadcast reality program Date My Pornstar.  She is an acclaimed director specializing in lesbian-themed erotica for Filly Films and Smash Pictures and hosts her own weekly radio show on Vivid Radio/Sirius XM. She's become a noted cosplay geek and runs a pop-culture blog, JustaLottaTanya. She has her own action figure named Lady Titan, as well as her own Fleshlight. Oh, and she's the owner/operator of Star Factory PR.
On top of all that, Tate took some time out to talk to YNOT Cam about yet another aspect of her career: webcam.
YNOT Cam: You do so much: directing, PR, performing, cosplay and I'm sure at least 400 other things I'm missing. How does cam fit into you work life?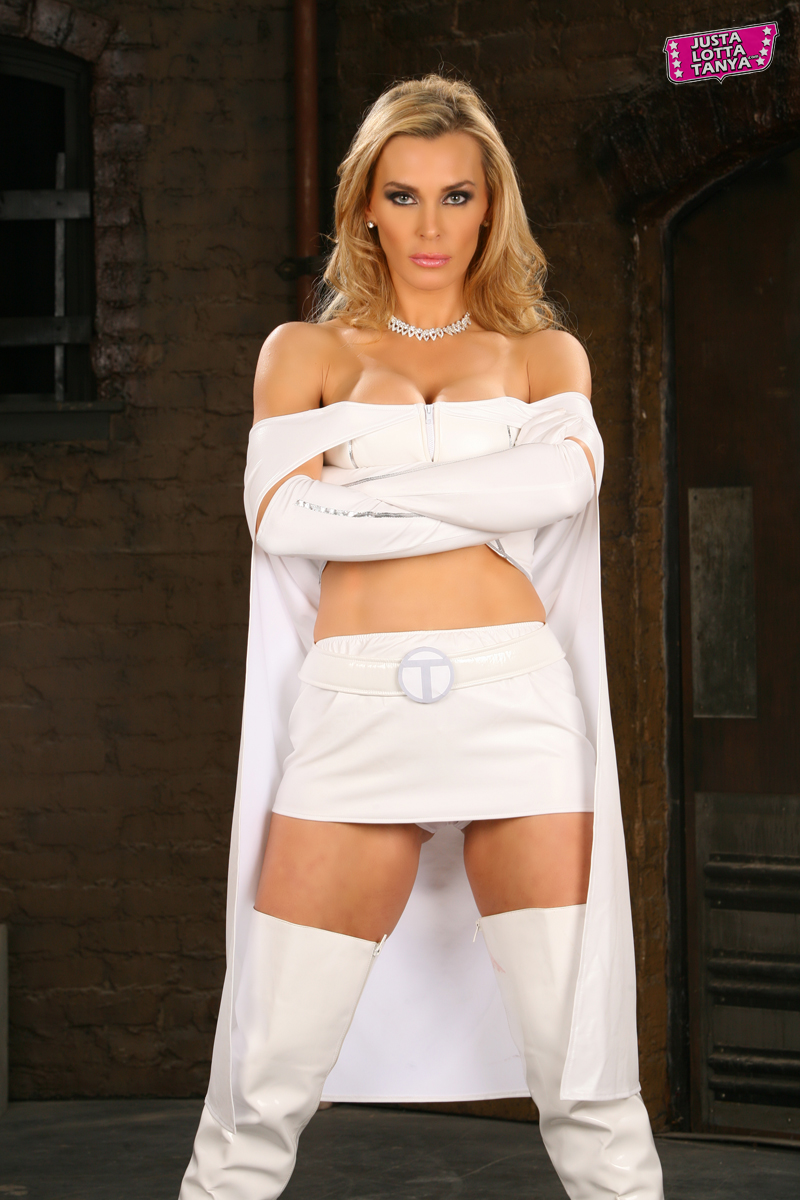 Tanya Tate: Generally, I cam once a week. I like to have a set schedule so fans know where they can find me. Unless I am traveling or on a shoot, they know that every Monday they can log on and I'll be on Streamate for them.
Members of my website, TanyaTate.com, also have access to scheduled webcam shows. These are something I offer for my members to see more of me. I also am available for one-on-one Skype bookings via my store, TanyaTateStore.com. The Skype chat means that I can chat with the other person at a much more convenient time to them, as opposed to my [normal] once-a-week schedule. My members webcam shows and having the Skype chats, I feel, are the best ways to get to know my fans. They are people specifically looking for me and enjoying my work, so I feel I have more of a rapport when I get to talk one-on-one — versus main webcam platforms where the watcher may just be skimming the chatrooms, I catch their eye and finish them off virtually.
I started webcamming as a way to generate another stream of revenue. I'm always looking for ways to capitalize on my brand. In adult entertainment there is this natural progression to becoming more interactive with your fan base, and doing it virtually is now, arguably, just as important as filming movies.
How is camming different from pre-shot content?
Webcamming is quite different from making a movie. It's all live. You have to know how to not only draw people in but keep their attention, as well. The main selling point is the live interaction. It's not something they can get by watching content that may have been filmed six months or two years ago.
But like movies and videos, there is an intense competition. I'm competing against some girls who are literally giving everything away for free. It's like they don't understand the basic function of what they are trying to accomplish. I have seen models go full nude and use toys on themselves in free chat. So I think the analogy is, as someone who creates content, I'm battling against tube sites that are giving it away for free. When it comes to webcamming, I'm up against girls who are giving away free shows to users while I am trying to tease, seduce and lure them into paying for it. It's definitely challenging.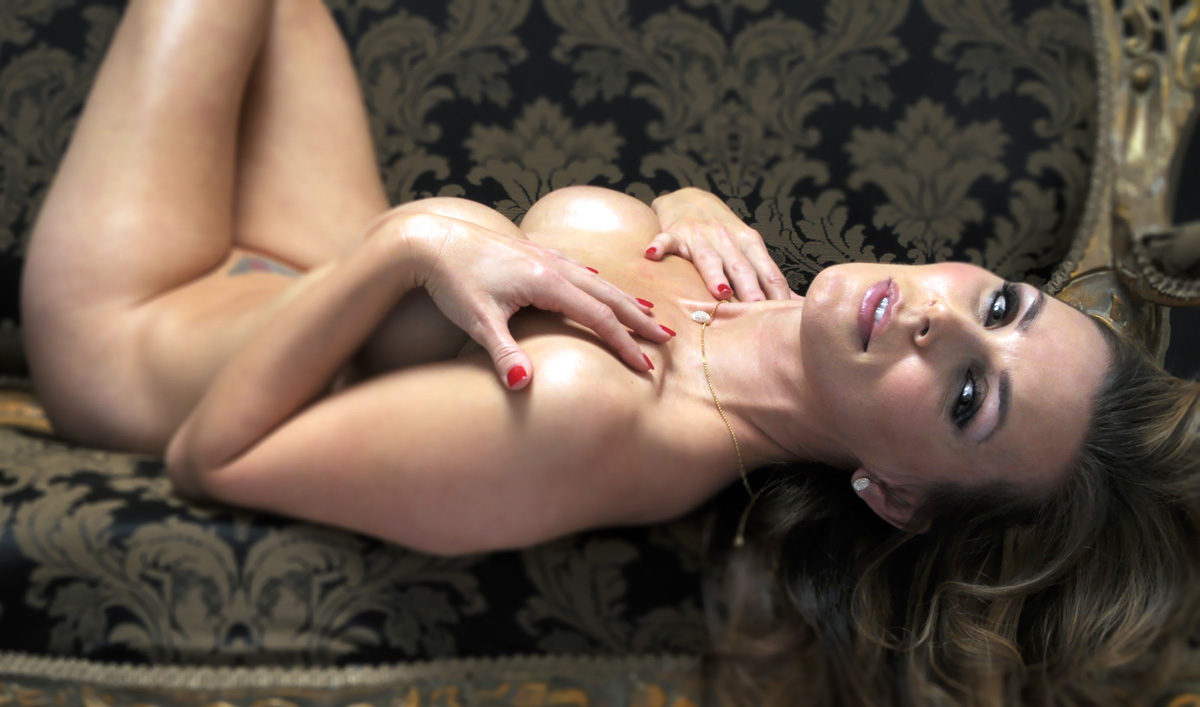 So, how do you go about doing all that enticing?
I build up a rapport with my fans one-on-one through various methods. The fans often want to know me as a person. We talk about non-sexy things like my regular life or cosplay. Then the sexy part comes in. I use tools such as Periscope to show live streams of non-sexy stuff, too. I stream from the gym, opening up gifts, cooking, attending conventions and being in public. I also often start off by chatting to a fan I've met at a convention. Or, they contact me via phone and text services like CallTanyaTate.com and TextTanyaTate.com. Some listen to my weekly radio show on Vivid Radio and contact me after that.
Once we are in communication, they often want to see more and virtually interact with me. I have had online experiences with guys using my Tanya Tate Fleshlight and orgasming inside my pussy to a guy who could suck his own cock to completion.
You do this stuff, but you're also a big star. How can a person looking to build up her following incorporate some of these tools?
Be creative. Be yourself. Find something special inside of you and let people know about it. The great thing about webcam is you are in control of what you present to viewers — how often and how soon. You don't have to wait a month or six for a video to eventually come out; you can present something instantaneously and build upon that. With social media, there are so many ways to find an audience and connect with them. I am really active on social media, so I do reach out to let my fans know when I am going to be live on webcam and when they can catch me again.
The tools are out there waiting to be used.
Follow Tanya on Twitter at @TanyaTate and visit her online at TanyaTate.com
—
In the infinite wisdom of Baby, Sporty, Posh, Scary and Ginger, you too must "Spice Up Your Life"!