I have two pieces of exciting news for you.
First, we at YNOT Cam have been working on an initiative to start cam model-specific product reviews — initially focusing on adult novelties and sex toys but branching out into other things as we build. A consumer review ("How does this work in your private life?") is one thing, but a review focusing on how an item can help you work on cam is another. We want to focus on the latter, assessing how well products translate into your workplace.
Second, traveling model Becky LeSabre is currently in the midst of a cross-country road trip with the original library girl, Ginger Banks.
The stars have aligned in our favor: This weekend, Becky and Ginger will host the first-ever YNOT Cam Texas CamGirl Meetup in Dallas. The event will take place Saturday, Feb. 18 and is limited to ladies only.
Contact Becky and/or Ginger via Twitter for more information about attending.
Check out all the fun stuff they've planned: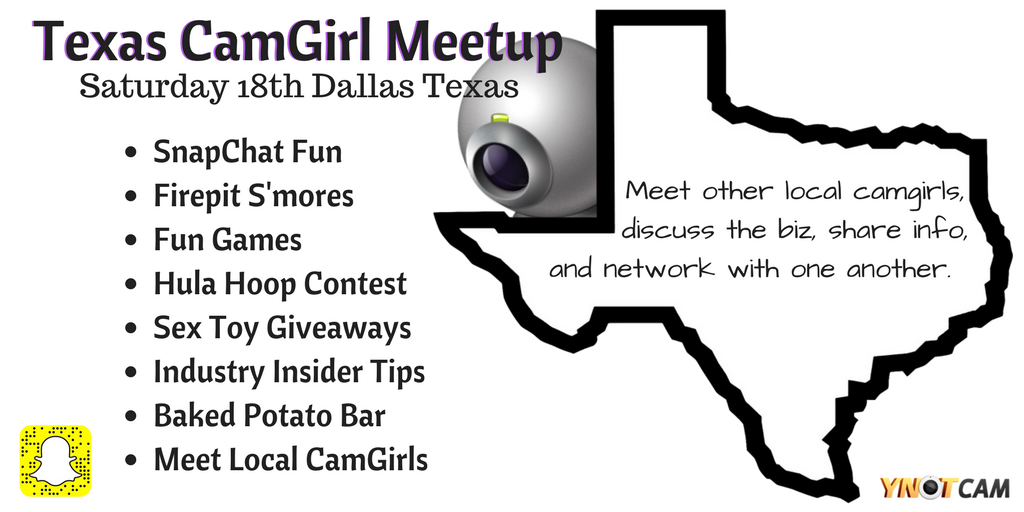 Hula hoop contest!
S'mores and SnapChat!
We will be shooting on-camera interviews during the event: tips, tricks and advice for models from models. We'll share those on YNOT Cam. We also will be doing sex toy reviews and giveaways.
Here's Ginger unboxing one of the awesome toys they've already received for giveaway and review. How fun!
Yay! Our first package has arrived for our Texas #camgirl meetup …thank you @MagicsMotion #toyreview #sextoy There's an app for that! pic.twitter.com/wS9DVinlV0

— Becky LeSabre (@beckylesabre) February 13, 2017
And here's Becky sharing all the info about the event. Come join us. It's gonna be super-fun!
Texas Camgirl Meetup February Saturday 18th So many wonderful ladies attending & I am sooo excited!! If you're a TX #camgirl DM me 4details! pic.twitter.com/UJTZQTOR0Y

— Becky LeSabre (@beckylesabre) February 12, 2017
P.S.: If you can't make it to the Dallas event, don't fret. There will be future meetups happening across the country, including one in Phoenix during March. Details soon!
—
Contact Becky via @BeckyLeSabre and/or Ginger via @GingerBanks1 on Twitter, and join us this weekend in the Big D.
Read more about Becky the Badass in her interview with YNOT Cam right here.
Image: Ginger Banks (left) and Becky LeSabre (right) at the YNOT Cam dinner Jan. 19 in Las Vegas.