If a tree falls in the forest and no one is around to hear it, does it make a sound? If a cam model is perfect at her job but no one knows how or where to find her online, well, how much workplace success is she getting?
This philosophical thought experiment, be it about trees or webcam models, raises some tough questions about your workplace reality: Does matter how amazing you are if there's no one in your room?
I corresponded with L0li_Cam — experienced model, marketing guru and cam coach — who offered some advice and tips about audience participation and how to get more people into your online forest.
—
"Even if you are the sexiest and most interesting model on this planet, people need to know you exist," L0li explained. "Remember: You are not only selling sex, but you're selling an experience: human contact and connection that porn videos just don't give."
And how is it that people discover you exist? According to L0li, you could hope they happen to pop into your room. Or, you could work on self-promotion. 
Here's L0li's Promotion 101: a list of things you can do right now to promote yourself and your work. Because there's no sense in leaving it up to chance.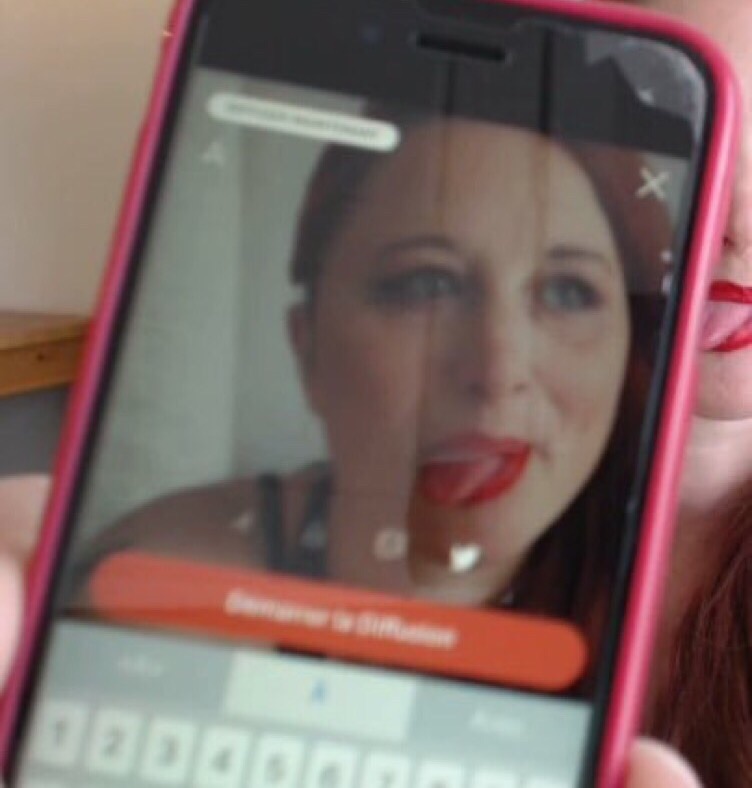 Establish your identity. Who are you, and what are you into? Are you geeky or maybe more glammy-BCBG? Do you have a cause or interest that gets you fired up? Figure out what parts of yourself you are willing to share and bring them into your room.
L0li Tip: Explore your personality and play with who you want to be online, but don't fake it.
Curiosity killed the copycat. Look at the competition, see what's happening in other room, and get inspiration, but Do. Not. Copy. You can't "do" anyone else. Get inspired, but make your show your own.
L0li Tip: Other performers are not enemies. Fighting online, on cam or on social media won't help you, but becoming friends will.
Apply the three Cs: consistency, creativity and contact. Webcam work isn't automatic. Establish a schedule and space online, and stick to it. Get creative with your shows and persona. This will intrigue your clients and help you stay engaged — and keep the back and forth going!
L0li Tip: Make a cute graphic of your upcoming schedule and shows, and then post it on your social media. This way, your fans will know when you will be back online and will have a visual reference.
Social media is part of the job, and it's work. L0li said, "Try to be on all social media, but don't become a marketing-spamming freak. Try to update your social media on a daily basis just to let your fans know you're still there. Sometimes, after a couple of days without a sign of you, they will be worried. It doesn't have to be an elaborate post, just a little 'hi, it's cold outside, got to go move the car' will do."
L0li Tip: Watermark all your pictures. This will help protect your content and is also amazing promo.
Use the tools available to you. Every social-media platform provides statistics, analytics and information about everything from who is looking at your content to when. Use this data to learn a bit about the people who are looking at you and what are they looking at. Where are they from? What do they like?
L0li Tip: Your best critic is yourself, so record your shows and take time to analyze them from a viewer's POV. Take note of what viewer's are saying in the chat box, and you may learn at lot about yourself and your shows, including what worked and what didn't, and when.
Make sure your work partners are also playing the promo game. L0li said, "The site I used to broadcast on was my partner, and the site you broadcast on currently is your partner. Contact the site you are using and make sure they follow you on social media and participate in things like contests and such that you're running. It's mutually beneficial."
L0li Tip: Moderators and fans can help you build your army. Your fans love you; let them post pictures about you and thank them for the visibility they are giving you.
You can even put them to work. Some performers have fans who moderate their rooms and others who edit, post and share videos and pictures on social media and in forums — you name it. If you want to compete, you need your own army.
List your address — your web address. Put your URL everywhere. "Assume people are not going to Google you or figure it out themselves," L0li said. So do it for them, and put your URLs everywhere."
—
Read L0li's previous advice — "There's no Magic Bullet for Work" — on YNOT Cam right here.
Find L0li on Twitter at @l0li_cam and meet L0li below.