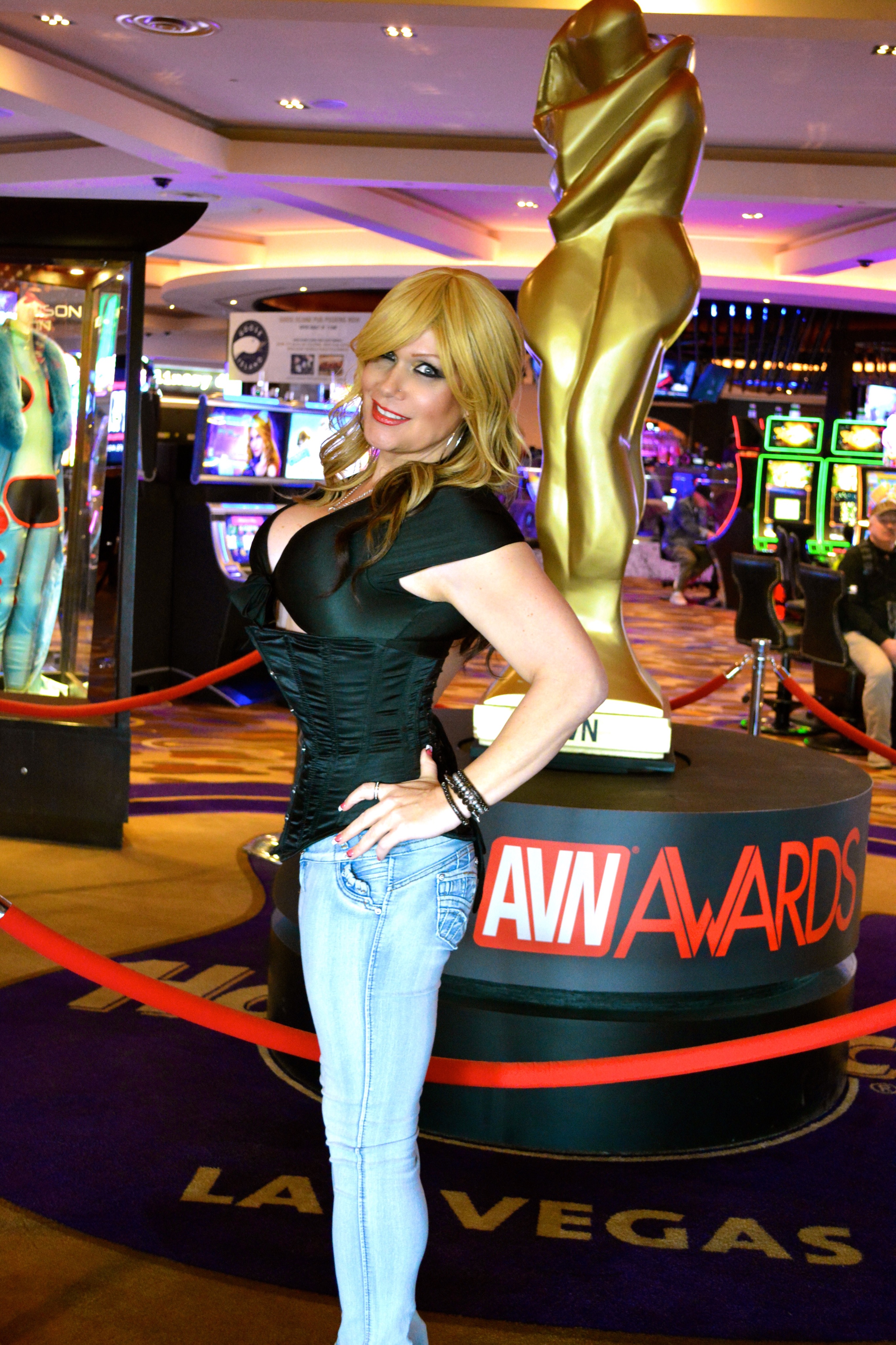 It doesn't take more than a quick Google search to see that transmen's and -women's rights are in massive flux in the U.S. But from an inability to make determinations that allow all young people to attend school daily in a seamless manner to an utter failure to protect transwomen of color from hate crimes, we remain far from enjoying ideal civil liberties. Add sex work to the mix and put everything in the South, and we get an even more tenuous set of circumstances.
The grim headlines, however, aren't necessarily a reflection of all reality. I recently chatted with Raven Roxx, who told me a little bit about what it's like to work in cam and porn as a Southern gal.
"I have been doing porn for a little over a year seriously," Roxx said. "And I love the people I've met, whether they be others in the industry, at [conventions] or my fans. I'm a bubbly people person, so I love talking to people. I've met some of the nicest, most genuine group of people I could ask for."
Is there anything difficult about it? I wonder.
"I would have to say the most challenging part of my career is the fact that I still have a normal daily job, so I have to split my focus between that and my porn career," Roxx explained. "While I'd love to focus solely on my porn career, sadly I cannot."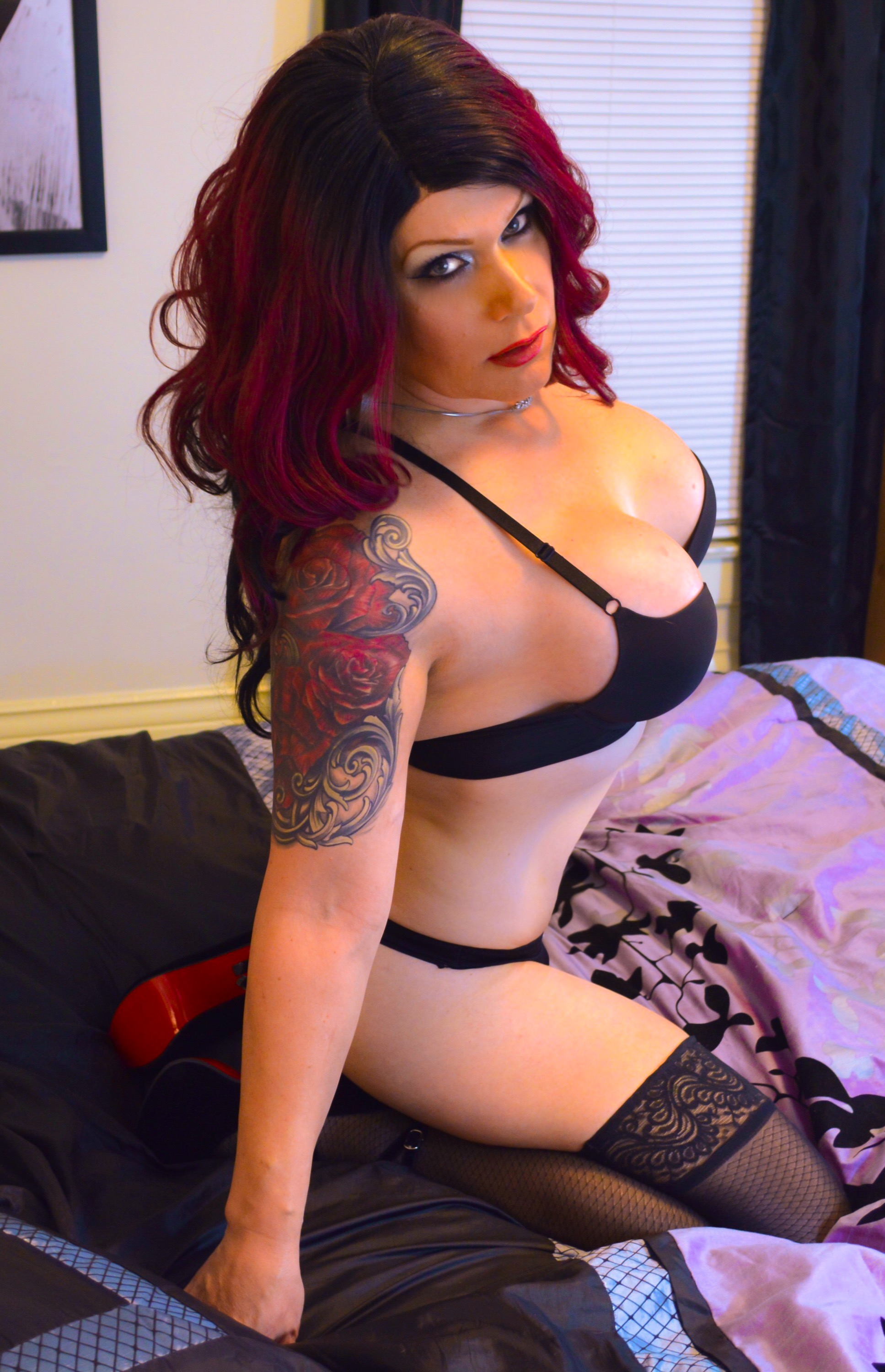 YNOT Cam: Your Twitter profile says you live in Kentucky. What's it like to live in a state that's not known for its sex positivity or open-mindedness toward sexual labor?
Raven Roxx: Being transsexual in Kentucky poses its own challenges. Kentucky is a very socially conservative state, so many laws passed do not benefit —  and sometimes hurt — trans people. It's one of the few remaining states that will not change your gender on your driver's license unless you have a letter from your surgeon stating you've had gender reassignment surgery. Most people I meet are really nice, but there's still enough of those people stuck in the 1950s to make it hard sometimes.
Though there's a lot of love (obvs), webcam models also deal with a lot of hate during the course of work. As a TS model, you must experience those issues in an even more nuanced way. What are some gender-related workplace issues you have to deal with?
I've noticed that some in the mainstream part of the industry sometimes look down on TS porn. People like Wendy Williams have been fighting the good fight for a long time for visibility of TS porn and its inclusion and recognition in mainstream porn. While in recent years I've seen this finally happening, we still attend certain events where TS models are treated differently than their cisfemale counterparts.
What are some tips you have for TS models new to the game to help manage these types of issues and stay productive?
Wow, advice for newer TS models… Keep the faith above all, and times are changing. I feel like the 1980s were the time gay and lesbian rights were really championed. I see right now as the time that trans rights are being championed. With that will come more overall acceptance of trans porn. I mean, come on, we all know a huge number of men watch transsexual porn whether they will admit it or not. We really need to teach men that it's OK to like transsexuals. That seems to be the biggest problem.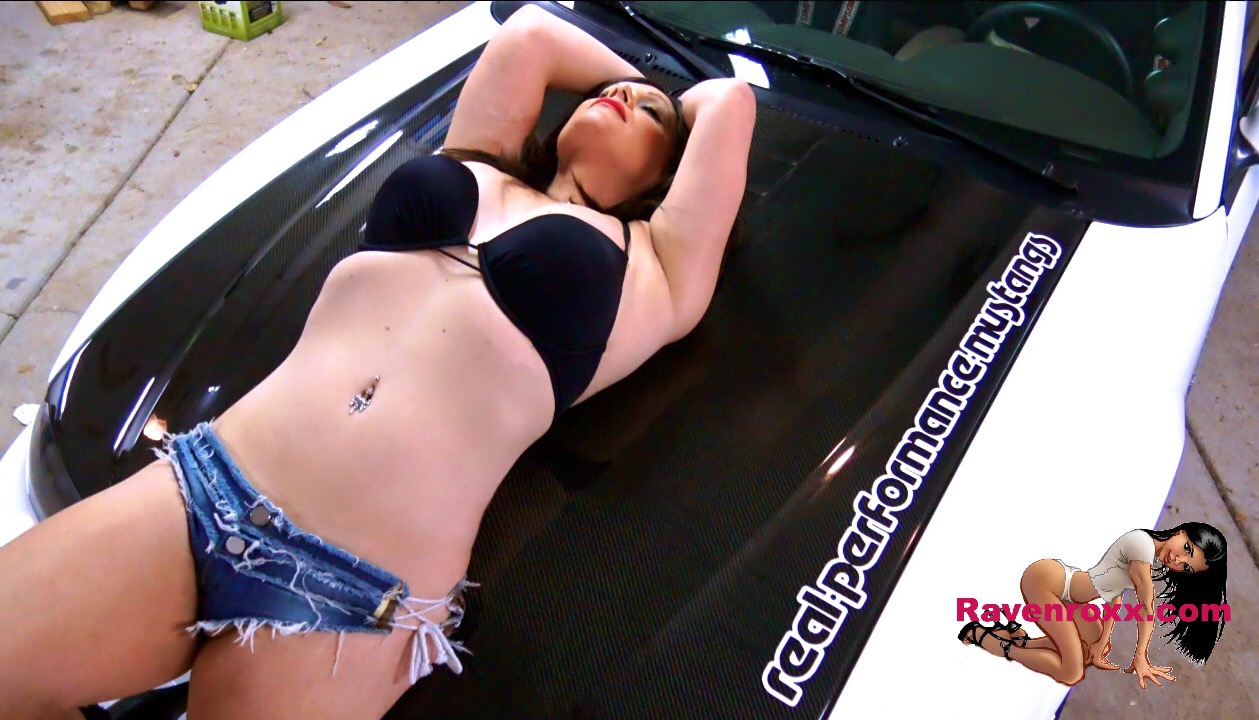 Tell me a little more about your path to porn.
I did not begin my transition until I was 38, and I didn't begin my porn career until I was 40. Most people don't believe me, but I'm actually 42 years old. Most of the time I'm guessed at 30-35. Hormones were nice to me!
And the big point: you can do anything you put your mind to! I cannot stress that enough. It's never too late to follow your dreams or do that thing you've always wanted to do. It is possible, and in my case it's a super-hot job — Can I call it a job if I love fucking? — and a lot of fun to do.
…and tell me a fun fact: What's something people don't necessarily know about you?
Something most people don't know about me would have to most definitely be that I'm a very avid runner. I hate treadmills, but it's not uncommon for me to throw on headphones, pump some Megadeth (yes, Megadeth) and go running four to six miles. The farthest I've gone on one run is 10 miles.
Find Raven Roxx on Twitter at @TSRavenRoxx and on Chaturbate here.
—
Like many people, I am very compelled by civil liberties in the U.S. Here's something powerful recently written in TIME magazine:
"[I]f modern science recognizes that sex has countless natural permutations, and if birth certificates, physical observation and even chromosomal testing cannot reliably categorize every individual as either male or female, then our judiciary cannot be required to make gender findings antithetical to that reality.

When legislators blur the lines of church and state and enact laws that permit or prohibit conduct based on biologic gender as only male or female — whether it is for the purpose of authorizing marriage or designating the use of public bathrooms — they place an impossible burden on our judiciary, and ultimately on our country and all of its people."
Read the full article here: "Gender Laws Are at Odds With Science."
—
Raven likes Megadeth. Erika says: Can't hurt me \m/