Ivy Ocean is currently 29 years old. She hails from Colombia and has been camming now for four years.
"I usually find in myself is being extremely shy around people I don't know," she shared with YNOT Cam. "There are no GIFs or emotes in real life to break the ice!"
In addition to this very real "today's world" observation — I mean, be honest, who among us doesn't have an easier time communicating via technology nowadays? — Ocean is currently working in one of the most booming markets in the cam space. What must that be like?
Ivy Ocean took some time out to tell us more about the Colombian cam space, what it's like to be trilingual (so badass!) and her favorite hobby — baking.
YNOT Cam: What did you do before you were a model online?
Ivy Ocean: Before becoming a model, I used to run my own online sex shop, but it was way before that commercial bubble even started and the project didn't take off. From there, I got to contact some webcamming studios in the city I was at back then.
I think that what prompted me to begin camming was, in the first place, curiosity. Then, beyond the first impulse and with time, I learned to value all of the friendly people you get to meet in the industry. Getting to know new people encourages me to stay.
Last hr online come for tonight come join me! https://t.co/mIZTvNvZ8y @chaturbate #chaturbate pic.twitter.com/6WYD8BpYPz

— Ivy_Ocean_ (@Ivy_Ocean_) February 14, 2019
What are some of the best things about camming and working online? What are some of the challenges?
Well, besides getting to know many people, a huge highlight for me is that it has allowed me as a model to show what I love the most about my personality to the world and share many things I have in common with my fans.
A huge challenge for me has been to put in enough time online. Fortunately I just started camming again from one of the best studios in the city, and it has allowed me to face this challenge. Another challenge I have found has been to stop putting people in boxes and to take enough time and patience to read their qualities. Doing so has allowed me to become very supportive with my fans and to have a closer relationship with them.
People in the know say the cam industry is booming in Colombia. What's it like to be a model in such a vibrant part of the industry?
Fortunately camming has become a good chance for people here to improve their expectations in different aspects in life — economical, emotional, academic by getting enough money to go to college and more.
In Colombia, our mother tongue is Spanish. Despite that there are some ways to get in touch with other languages like English or French, most of the people do not get to have the easiest circumstances to make that happen. Adding to that, technical aspects can get expensive when starting — like having a good camera, proper lighting, a comfortably and beautifully designed room and a support team having your back in case there's technical help needed either when it comes to translating terms, feedback, support and so on.
Of course, by joining a good studio, more is possible, especially when it comes to language and starting to get the proper support a model needs.
Online and ready to play..
Come join me @chaturbate https://t.co/mIZTvNvZ8y pic.twitter.com/tWoSY9Tcdi

— Ivy_Ocean_ (@Ivy_Ocean_) January 15, 2019
Your Twitter bio says "baker and translator" and your Chaturbate profile says you speak three languages, which is so awesome. Can you tell us more?
I got greedy at my Chaturbate bio. I speak fluently my mother language: Spanish, although I find my Spanish voice funny, and English. My French level is basic, but I'm looking for improving it since I find the French accent very romantic and the expressions pretty enticing and intense. As a translator, I have supported some good projects about urban sports, blogs translation and video captioning, which I enjoy doing a lot because that allows me to learn more and more about different topics.
The baking part comes from my family. I learned this delicious art from a close relative, and I enjoy it a lot. It is relaxing for me! I love getting creative and talking about what I try in the kitchen when I go on cam. My favorite recipes to bake are pies, cheesecakes and chocolate cake. I find myself fascinated about the outcome of a good recipe and a proper mix of ingredients and flavors.
Outside of work, what are you most interested in?
Right now, I can't lie about how passionate I am about reading and outdoor activities. Most of my spare time though is being taken by Netflix's best shows.
If you could change one thing about today's world, what would it be and why?
Something I would love to change would be the perspective of love. I mean, most of us get to have a glimpse of what it is and what it feels like, but also a lot of people are forgetting the love and gratefulness towards their families, their parents and everyone who has supported them. It is so easy to forget how good it feels to give and to get unconditional love.
Find Ivy Ocean on Twitter at @Ivy_Ocean_ and on Insta at @Ivy_ocean89.
Want to learn more about webcam in Colombia? Check out this issue of the YNOT Magazine — "Nos Encanta la Webcam" — packed with insights from leaders in the space.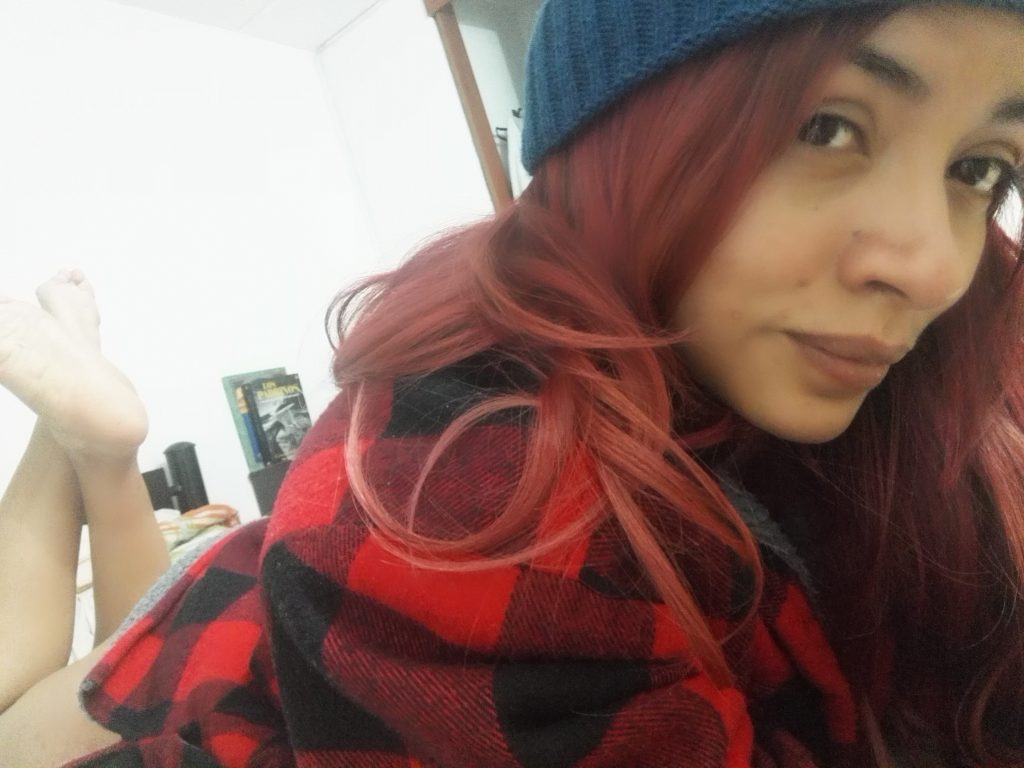 —
Erika is a sex positive people watcher (and writer). Email her at erika@ynotcam.com.