Hi Sexy —
Camming can be such a great job in so many ways, but there are drawbacks as well. One of the biggest is the stubborn stigma attached to any kind of sex work in our society. Life on cam can mean navigating feelings of shame and vulnerability — emotional labor we don't get paid for.
Let's unpack those negative feelings that can go along with this work. They don't do us any good, and we're a whole lot better without them.
What Is Shame, What Is Stigma?
When it comes to emotions, lots of words are used interchangeably. Let's define terms so we're all on the same page. "Shame" is a deep-seated belief of being bad or wrong — it's an internal sense of self. "Stigma" is condemnation we feel coming from other people because of who we are or what we do. So, different from shame, stigma is an outside force.
When thinking about the dynamic between shame and stigma, keep in mind that we can carry firmly-held positive beliefs about ourselves and our actions and still feel bad because of other people's disapproval. An old song goes, "You can't please everyone, so you've got to please yourself." Well, that's all nice and fine, but most of us care what other people think.
Ask yourself, Is there anything wrong with camming? If your gut answer is "no," but you still feel insecure, you're most likely grappling with the fear of other people's disapproval — which is fine. The consequences of sex work can be very real. You're allowed to protect yourself by being discreet. That has nothing to do with shame.
What's So Shameful About Camming Anyway?
When you think about it, it really doesn't make any sense that playing sexy games online should be considered anything other than an awesome way to make a living. Good clean dirty fun!
Unfortunately, in our society, sex-on-demand is still frowned upon. Somehow we're all supposed to look good without putting in any effort, be good at sex without any formal education or initiation and be fully sexual gratified whether we're in a relationship or not. None of this is realistic. The robust profits from the sex industry are proof.
We're many years away from more enlightened attitudes towards sex work, but for now the most important thing to remember is you're harming no one. In fact, you're making other people's lives awesome by connecting with them, turning them on and maybe even giving them a new way to think about bodies or sexual fantasies. More power to you! #noshaminsexwork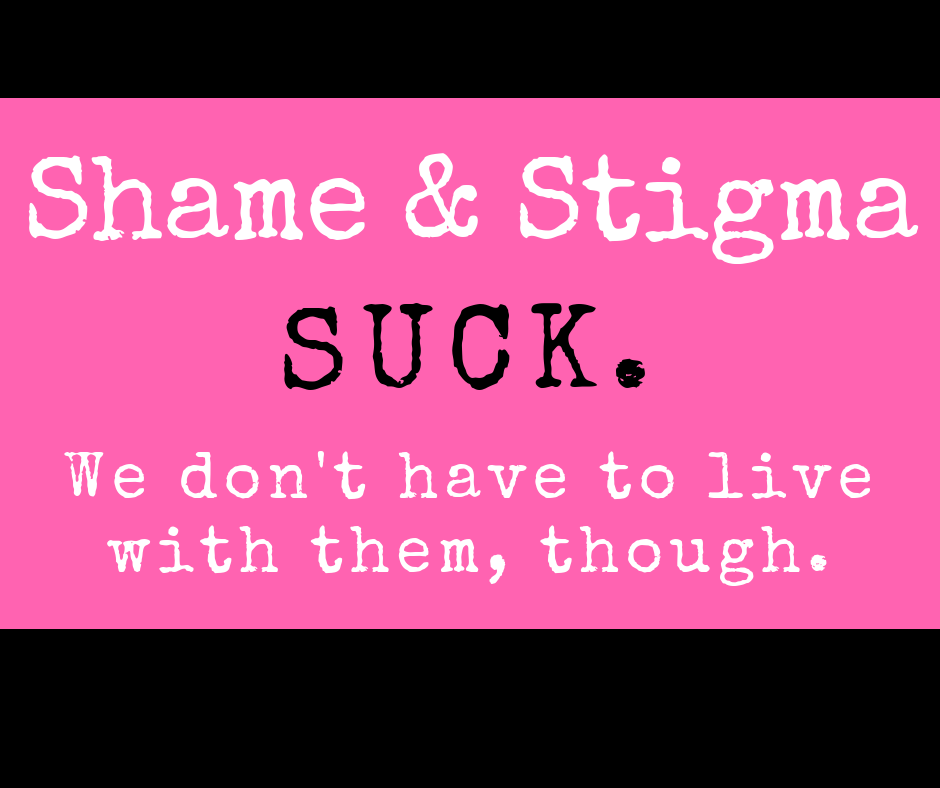 Strategies For Countering Shame
We may well be intellectually okay with camming, but then someone comes along and slimes us and we have to deal with all the icky feels. Here's some advice for what to do when the shame monster comes to visit.
Sit With Shame, Then Let It Go 
One important way to work through shame is addressing how we hold it in our bodies. Shame hurts. We need to take care of those tender parts — our shoulders, our jaws, our throats, our solar plexuses — that carry that pain. Listen to my guided meditation aloud for sitting with and releasing somatic shame over on Soundcloud.
Write Up Your Sex Worker Resume 
Camming takes a mad set of skills — give credit where credit is due! Cammers are small business owners who juggle a dozen or more duties to put on a great show, all while looking fabulous. Go ahead and take pride in all the behind-the-scenes excellence you bring to your show.
Keep A Journal
I'm always a fan of keeping track of compliments and positive stories. A trove of good memories is something we can treasure for life, long after we log offline for the last time. It's also an excellent way to notice all the different ways we connect with fans — a helpful piece of advice here, a funny joke there — that can lift us up when we're feeling down.
My final piece of advice is to be authentic in your relationship to any shame or stigma you're feeling. If it helps to embrace your inner badass, by all means, go for it. Get out there and be as brazen as you want to be.
But the opposite of shame is not shamelessness — it's accepting ourselves for who we truly are. Maybe you don't resonate with a sex-positive/rebellion narrative. Instead, you just need to make rent. If it feels safer and saner to not tell anyone about your life on cam, that's 100 percent fine, too. There's no need to perform a part in order to be proud of what you do.
Until next time, be sweet to yourself.
Lola D.
—
Lola Davina is a longtime veteran of the sex industry and author of Thriving in Sex Work: Heartfelt Advice for Staying Sane in the Sex Industry, a self-help book for sex workers available at Amazon, Barnes & Noble, iTunes and wherever else ebooks are sold. Get the audiobook version here. Contact Davina at Lola.Davina@ynotcam.com and visit her on Twitter at @Lola_Davina, as well as on Facebook.
Image of Lola Davina courtesy Pat Mazzera.
Bonus below! Buck Norris sings "Garden Party" (1972) by Ricky Nelson, which is where the line "You can't please everyone, so you've got to please yourself" comes from. The song itself is about Nelson getting booed offstage at Madison Square Garden in 1971.