Haven Hex is 24 years old, and she's been camming since July of 2018. She grew up in California and eventually moved to New York City, where she's been since high school.
"I never want to leave this diverse concrete jungle!" she enthused.
Hex already had me interested with the whole New York City thing, but when I asked her for one fun fact about herself she explained that there are "so many Snapple facts to share about myself, but no one wants to listen to me read The Odyssey."
She gave a good tease instead: "Something interesting? I once dated a celebrity!"
Argh! Who could it be?
Hex would never say who, but she shared so much more in this super fun interview. Read on!
YNOT Cam: What prompted you to begin your career online?
Haven Hex: Prior to pursuing work in the adult industry, I worked for a nationally syndicated talk show as a production assistant. I decided to search for avenues that were a better fit for me geographically, mentally and physically. Deadlines scare me – or, rather, they are not conducive for my mental wellness. This includes having a certain time that I must be at work.
Pursuing a career as an internet cam model works perfectly for me in so many ways. I make my own schedule, earn an income and can still make human connections from the comfort of my humble abode.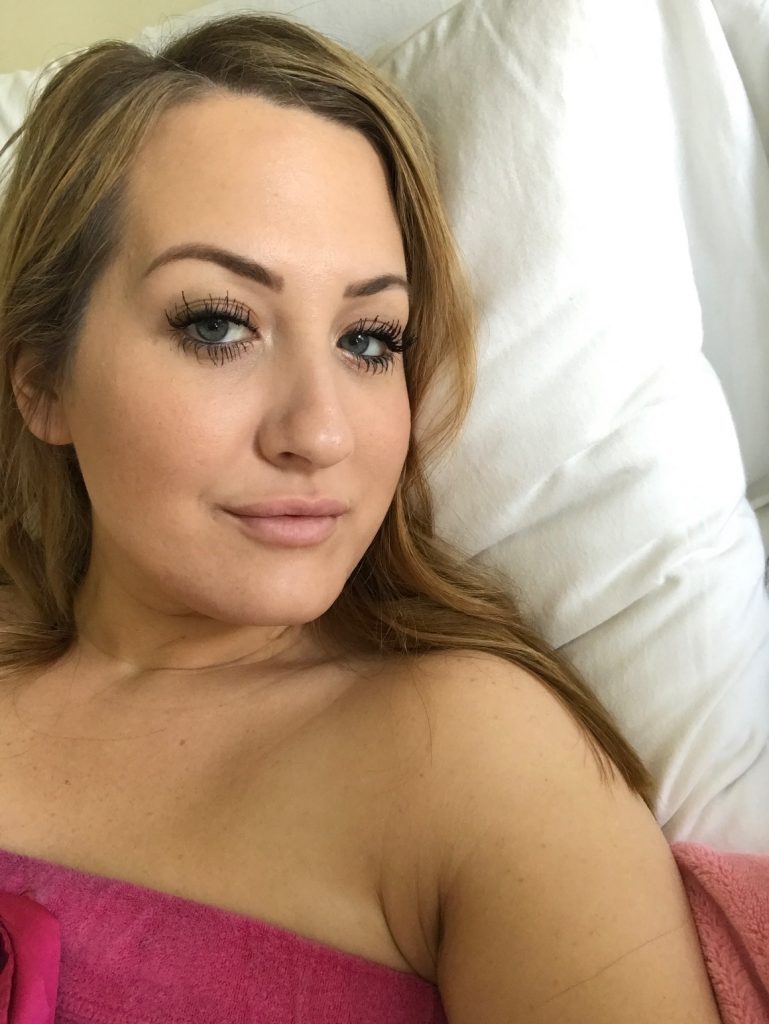 What are some of the best — and worst — things about about working online?
Speaking of human connections, that's one of the highlights of working as a cam model and content creator. You learn so much about human psychology. It's incredible. Connecting with people who purchase your content or your time in a private chat is fun. It's so interesting to me that I'm able to have such a strong physical effect on someone who could be countries away. The thought of that is phenomenal.
The biggest challenge I've faced thus far is the inconsistent room traffic. You could make a killing in tips one night and feel like you're invisible other nights.
My favorite observation thus far is how many people think that cam models are stupid, that we can be easily tricked or scammed. I've had numerous people send fake Amazon gift card emails, and people try to trick me into sending content to them prior to paying. I'm offended that scammers think I'm stupid, but so proud to prove to them I'm not.
When I check the validity of a gift card code on Amazon and find that it's bunk, I like to tell the scammers that I've forwarded their fraudulent gift card code to Amazon, who is actively investigating their fraud. I've had some scammers block me after I say that, and others plead in the most desperate, pathetic fashion to have them "close the investigation." Joke's on you, loser!
In scrolling through your Twitter feed, for some reason this stuck out to me:
Best way to get over a guy: picture them slipping while getting out of the shower, but catching themselves before they fall. EW why is that such a turn off ?‍♀️

— Haven Hex ?? (@HavenHex) October 4, 2018
The idea of picturing someone doing something silly or gross to change your feelings about them, as well as the idea that what's silly or gross varies and can shift as you work in and with various fetishes, is interesting. Do you find this happening to you?
This has happened to me. When I would try to get over a guy, I would picture them taking a shit. The thought completely grossed me out and instantly made me less attracted to them.
Flash forward several years later, the thought of a guy I'm attracted to taking a shit has no effect on me. I was in a relationship with someone who had a scat fetish — and while it wasn't my fetish, we had a very passionate, erotic sex life.
Outside of work and your career, what are you most interested in?
Outside of work, I love reading about the history of our country. Since history repeats itself, I find it interesting to study the past and learn about decisions that were made that had one outcome and weighing the options of the alternatives. For example, the current state of affairs in the United States is unrest. We have to examine the past. Has this happened before? If so, why? What can we do to prevent a negative outcome? How can we move forward, not tread backwards?
Since I major in Constitutional Law, I focus on the history of laws and the effects of certain laws on our country. My favorite topic is the Second Amendment, the state of the country when this amendment was made and the effects it currently has on our country. I love debating about this topic and trying to understand alternative perspectives to my own.
If you could change one thing about today's world, what would it be
and why?
Aside from the grossness of discrimination, I would attempt to change the premature societal crucifixion of people and let the justice system take control. "Innocent until proven guilty" seems foreign in some people's minds. I could think of so many things to change! The negative stigma surrounding sex workers, the war against feminists, world hunger…but we don't have time for me to read Les Miserables.
Find Haven Hex on Twitter at @HavenHexand on MFC here.
My phone number ❤️https://t.co/IxqWZN5xXD
Content: https://t.co/rXALlTrS13
MFC: https://t.co/BBwViI4oYa
ManyVids: https://t.co/yJlc9CR3Jt
OnlyFans: https://t.co/UrhQR4lhJ2

— Haven Hex ?? (@HavenHex) September 5, 2018
—
Erika is a sex positive people watcher (and writer). Email her at erika@ynotcam.com.