This week we have an interesting interview with Natalia Fatale who bravely shared some intimate details about her life. A woman who found herself on the streets in an abusive relationship, she was able to remake herself with the help of camming. Fatale, who knew nothing about the industry when she was at her lowest, took the plunge and has since gone on to become a successful cam artist, earn a coveted nomination from the YNOT Cam awards in 2021, and continues to build her career.
Read on for this candid interview from a woman who has the courage to share her ups and downs to be an inspiration to others.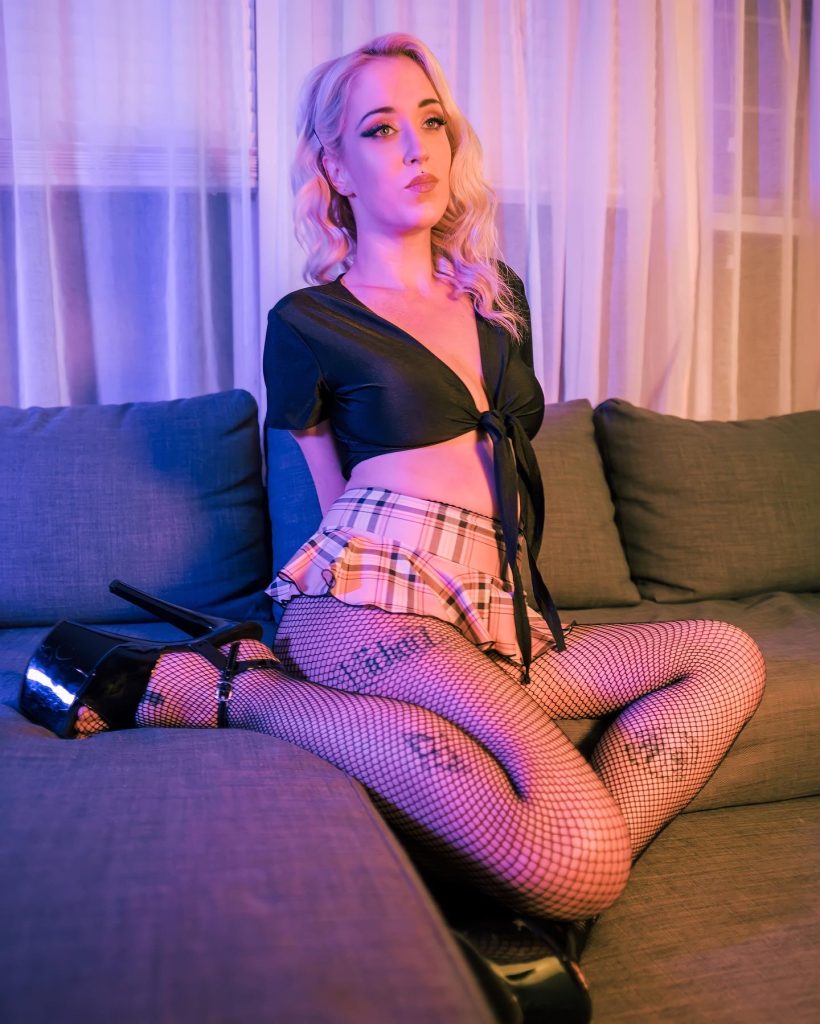 How did you get your start?
Okay, I'll try my best to make a long story somewhat short. Funny enough, about five years ago, I was struggling and in a very controlling relationship, so I was selling everything I had. A man hit me up asking about a Victoria's Secret bra I had posted and wanted to know if I had any panties. But then, he clarified he wanted to buy my used panties for $75 a pair. I had never heard of something like that. I asked my boyfriend at the time what to do and he encouraged me, insisting it was easy money, then went on to say, "like cam girls, they make bank – and it's better than stripping because people can look but they can't touch."
I had a light bulb moment and literally signed up on several cam sites the next day. I had never seen a cam site before and had no idea what I was in for lol, I started on Flirt4Free, then made my way to MFC, then Chaturbate. It's been an amazing experience.
What do you like about the industry and what would you change if you could?
Honestly, the sense of community is amazing.
I feel like sex workers are in a tribe of their own and I love it. I think the only thing I would change is the negative stigma associated with sex work.
How do you stay disciplined and focused to perform?

Honestly, that's a great question considering I've been on a decent sized hiatus after going through a huge wave of depression.
I think breaks are important because it makes coming back more exciting. Absence makes the heart grow fonder – although I wouldn't necessarily recommend taking too long of a break and risk people forgetting about you – it's important to find a happy medium.
What is one of the best experiences you've ever had camming?
That's a hard one to call. Once someone who followed me in the very beginning of my cam journey – one of the people who had helped me out with advice – found me years later (recently) and he almost didn't recognize me. He was so proud of how far I had come, and it made me self-reflect and gave me a sense of pride. It was a good moment.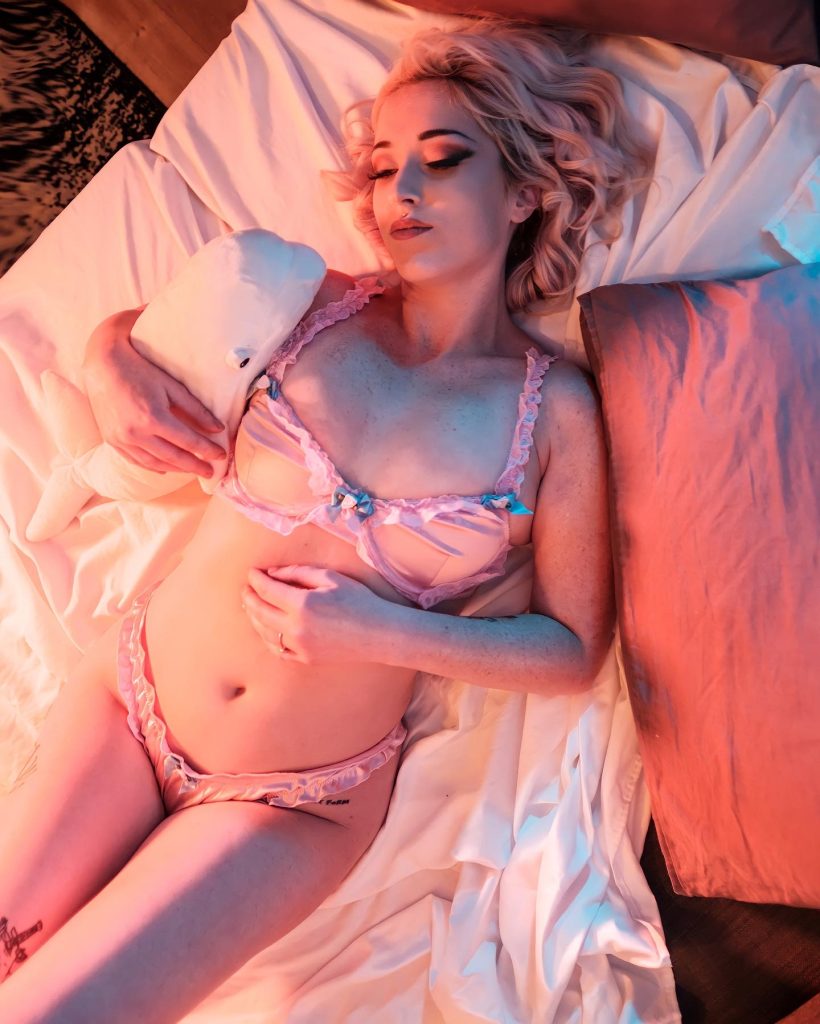 How did you learn to cam, were you just naturally good at it? Or do you work at it?

A little bit of both. As I mentioned, when I first started out, I had no idea what I was supposed to be doing, I got a lot of input and advice from viewers which I will always be grateful for. It helped me out a lot!
What are you most proud of in your career?

Without a single doubt, being nominated for and attending the YNOT Cam awards in '21!
How did your friends and family react to you camming?
I've only really told my mom about it, she said to me "is it a sex thing?" Lmao.
She was pretty accepting of it for the most part, she actually recommended I do "just fans" (aka OnlyFans). When I asked her what she was talking about she told me "I saw it on the news, people sell videos of their feet and stuff, you should do that!" Lol bless her heart.
But my last relationship on the other hand, was not that supportive. My ex-fiancé would say he didn't want his girl doing "hoe shit" and how my body is for him to see and no one else. He would get jealous because of the outfits I would wear to cam. He was very insecure.
I explained to him that camming was how I supported myself throughout my entire adult life, and I wasn't going to stop just because he was insecure. I tried to get him involved in camming with me, so he didn't feel left out. Filming content was fine but camming with him was nothing short of a nightmare and he wasn't bringing anything to the table financially either, so it was frustrating.
Needless to say, I'm glad we are no longer together – the end of that relationship was definitely a blessing in disguise.
What gets you in the mood to cam?
Getting ready generally.
I've always loved lingerie – and getting all glammed up, so once I'm finally put together, I'm usually excited to go online.
What's something about you we would never guess?
I've struggled A LOT. I mean I guess this past year it's been pretty obvious because I've been transparent about my struggles on Twitter.
Before I started camming though, I was straight up homeless and in an incredibly violent abusive relationship. Camming literally changed my life and got me the funds to get off the streets. It also helped me get the self-esteem that I needed to leave that relationship.
What is your biggest goal and aspiration for camming?
Next year my goal is to get back into the swing of things and work my ass off and ultimately be nominated again. I slacked off a lot in '22 so I'm going to do my best to turn things around in '23.
—
Find and follow Natalia on her Twitter @_nataliafatale_, Instagram @natalia_fatale_pdx, and Chaturbate @death_TV.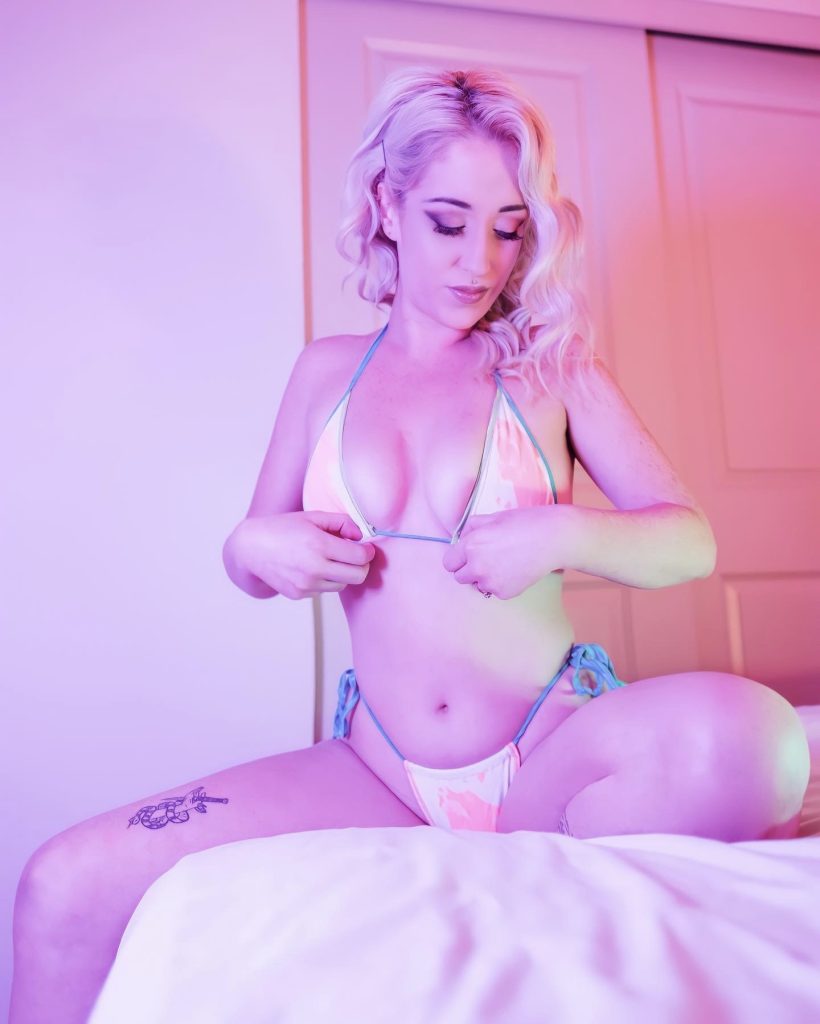 —
Alyssa Collins hails from Minnesota, where snowy days were the perfect excuse to stay warm inside and write. Over the years, she turned that joy into a career and has authored numerous articles for various publications (under pen names). Email Alyssa via alyssa@ynot.com.