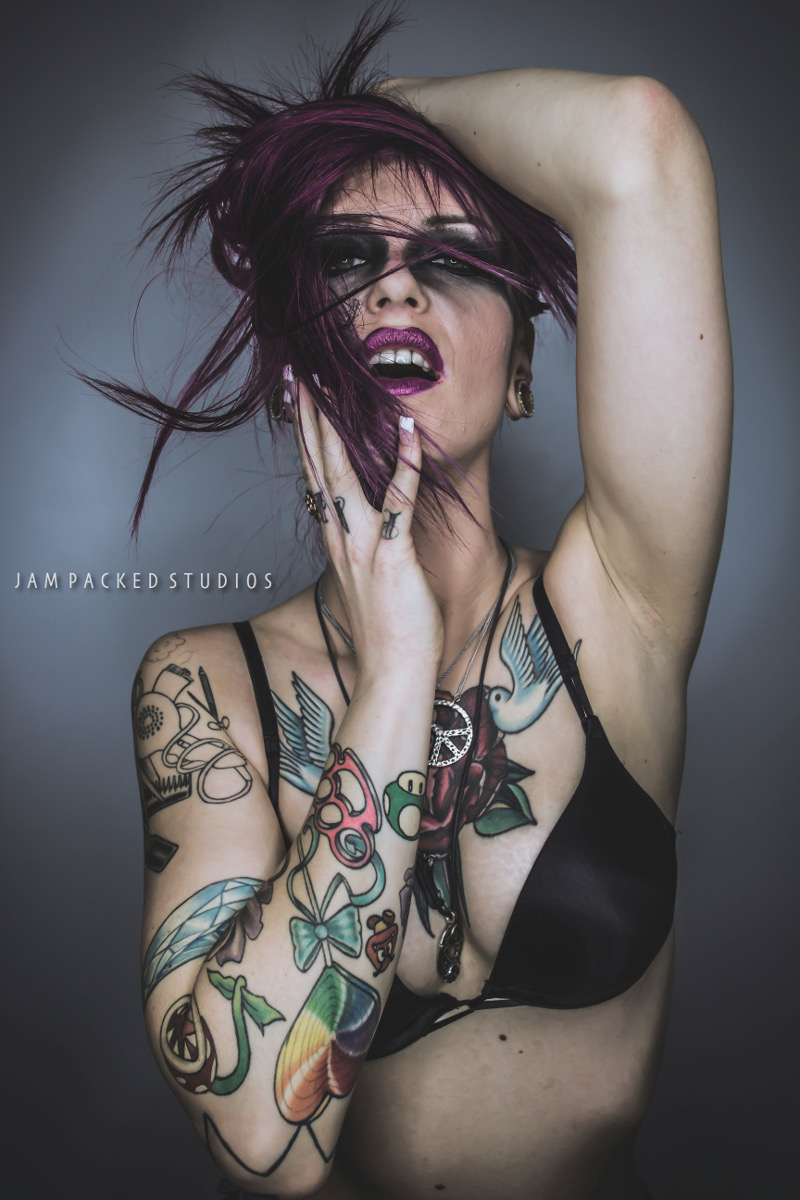 How much time do you spend in front of your mirror, phone in hand, snapping away to get that perfect picture for your social media page or cam profile? Six hours, 50 outfits, two dozen pairs of shoes, a rainbow of lipsticks and eye shadows, and 200 selfies later, you still don't have a usable image. You've primped, minced, pouted, smiled, flounced, offered up every version of a "come hither" look, and nothing. Overexposed, underexposed, too many shadows, too many filters, fake smiles, unnatural poses — there has to be an easier way.
Toney T. is a professional photographer and owner of Jam Packed Studios in South Jersey. His days are spent helping new and experienced models capture the look they want for portfolios, press kits, social media, magazines, business events and personal albums. He recently shared valuable insight about how you can work within your budget to capture your best look.
In Part 1 of a two-part series, Toney "sheds some light," if you will, on how you can improve the quality of your D.I.Y. images.
YNOT Cam: First, tell us a bit about yourself, so we know more about your background and craft.
Toney T: Thank you so much. It's greatly appreciated to be featured here.
I'm your average photo-dude who digs capturing photos, kicking back to some good music and devouring my brain with comic books and horror flicks. I'm married to my gorgeous best friend and the father of two beautiful daughters who all push me to be a better man and photographer, which is one of the most important things to have in this industry.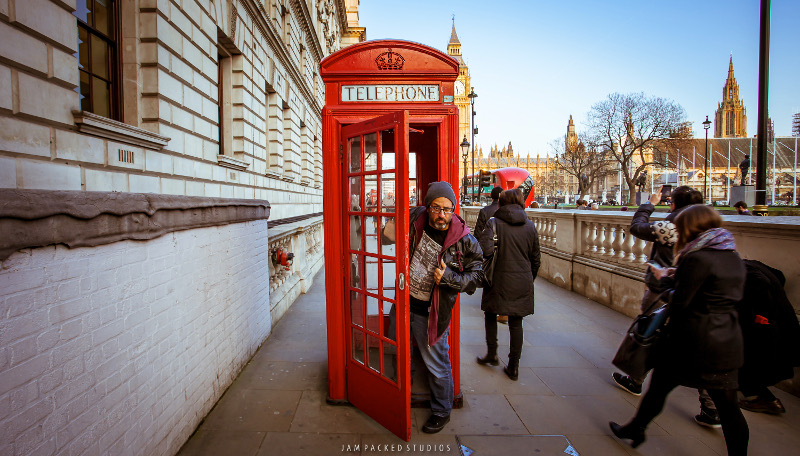 When did you become interested in photography?
I actually started working with cameras as a videographer in the film industry. One day I was asked to be an assistant and do some BTS (behind the scenes) photos for another photographer. After numerous shoots as an assistant, I fell in love with photography. I booked my first photo shoot in 2009, and since then I've pushed myself to become better at my craft while still learning each and every day.
You shoot everything from glamour to goth. Do you have a preference?
I specialize in all styles of photography, but my heart is with black-and-white artistic nudes, a.k.a. fine art. Black-and-white photography, to me, is the purest form of photography there is. Adding a beautiful model posing in her own skin with some dramatic lighting — perfection!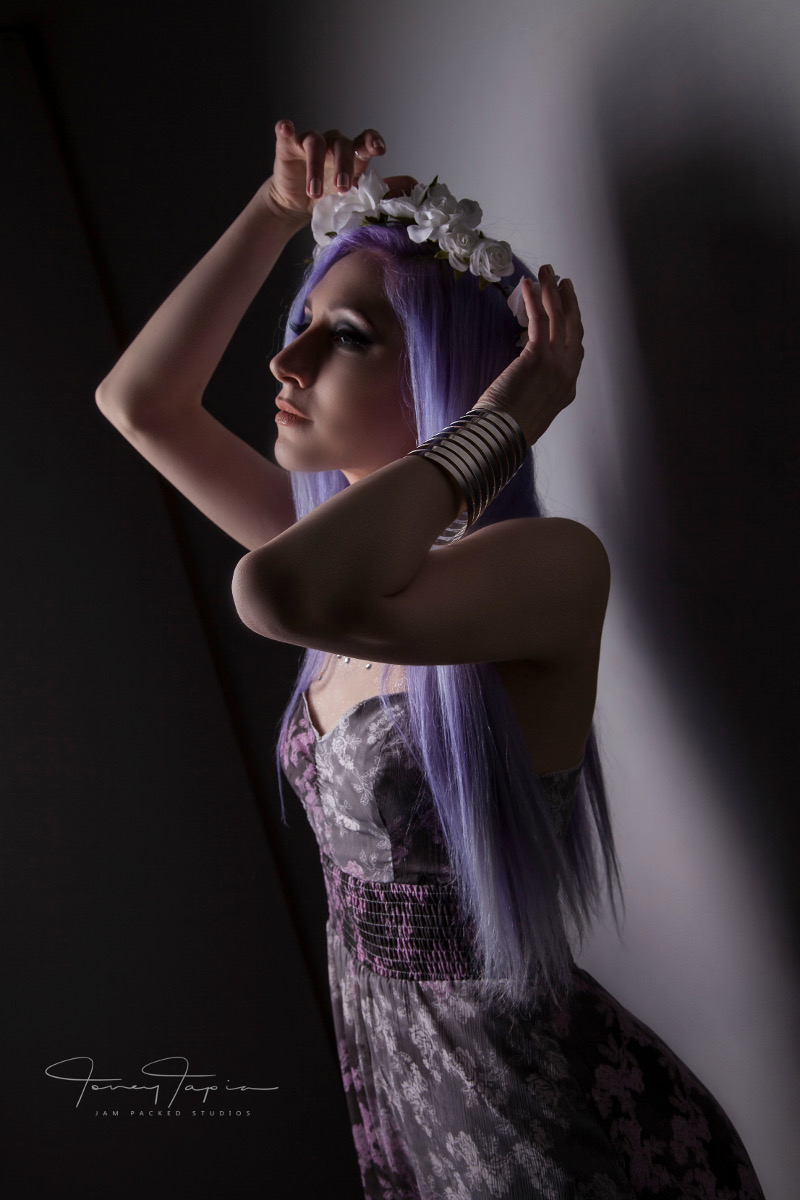 The average cam girl can't afford a full studio setup. What can she purchase on a budget to make sure that she is well lit in pictures and on cam?
Getting the correct lighting can be a difficult task for a model who doesn't have the experience. What I recommend can be as low as $150. Light is light. No need for "professional" lighting in this case. There are bundle deals that consist of two or three continuous lights. There is also a certain light source that I love: ring lighting. A ring flash will give you very few shadows but also a unique halo effect around the model. You can get a ring light anywhere between $75 to $150.
What are some tips to make lighting flatter?
I would say the ring light I mentioned above would be great for someone who is on a budget. It puts the focus on the model and nothing else. Of course, either knowing how to work with makeup or having a makeup artist is always a major plus. I've worked with many makeup artists, and having great makeup on a model, on top of good lighting, can make or break a photo shoot or actual filming.
Do you have some suggestions for on-cam makeup in photos, videos and live?
My main recommendation that goes for all three styles is get yourself a makeup artist, unless you are a pro at it. First off, you'll get to relax while someone else is creating the look you want. Once done, you can get right into business.
What about clothing? Do certain colors look better than others on cam and in pictures?
Not at all, especially if you have a nice light and exposure on the subject. Lighting is always key.
—
In Part 2, Toney offers tips about camera angles, how to pose and what you should look for and expect if you decide to hire a professional photographer.
To book a shoot, contact Jam Packed Studios at jampackedstudios@gmail.com
Follow Toney on Instagram at @jam_packed_studios