By Nataly Grey
A while after I started camming, I realized things aren`t as easy as I thought they would be. You can't just show up online, be naked and get them big bucks without applying a method to it — or, as in my case, a large range of methods designed to tackle a variety of unexpected situations that threaten day-to-day productivity.
Here's how to make today your day, even if it's not shaping up to be good so far.
Step One: A good night's rest
I always try to sleep well before going on cam. I know that's a general thing for anybody who has to work, but when your job is showing a certain type of emotion on camera, you can't show up with a swollen sleepy face. You'll just end up being as tedious-looking as your members' IRL lives.
(Not all is lost if you didn`t have your night's rest, though. Pay particular attention to Step Three.)
Step Two: Smile
The benefits here are self-evident. Even if you have to force it at first, smiles are infectious and naturally will lift your mood.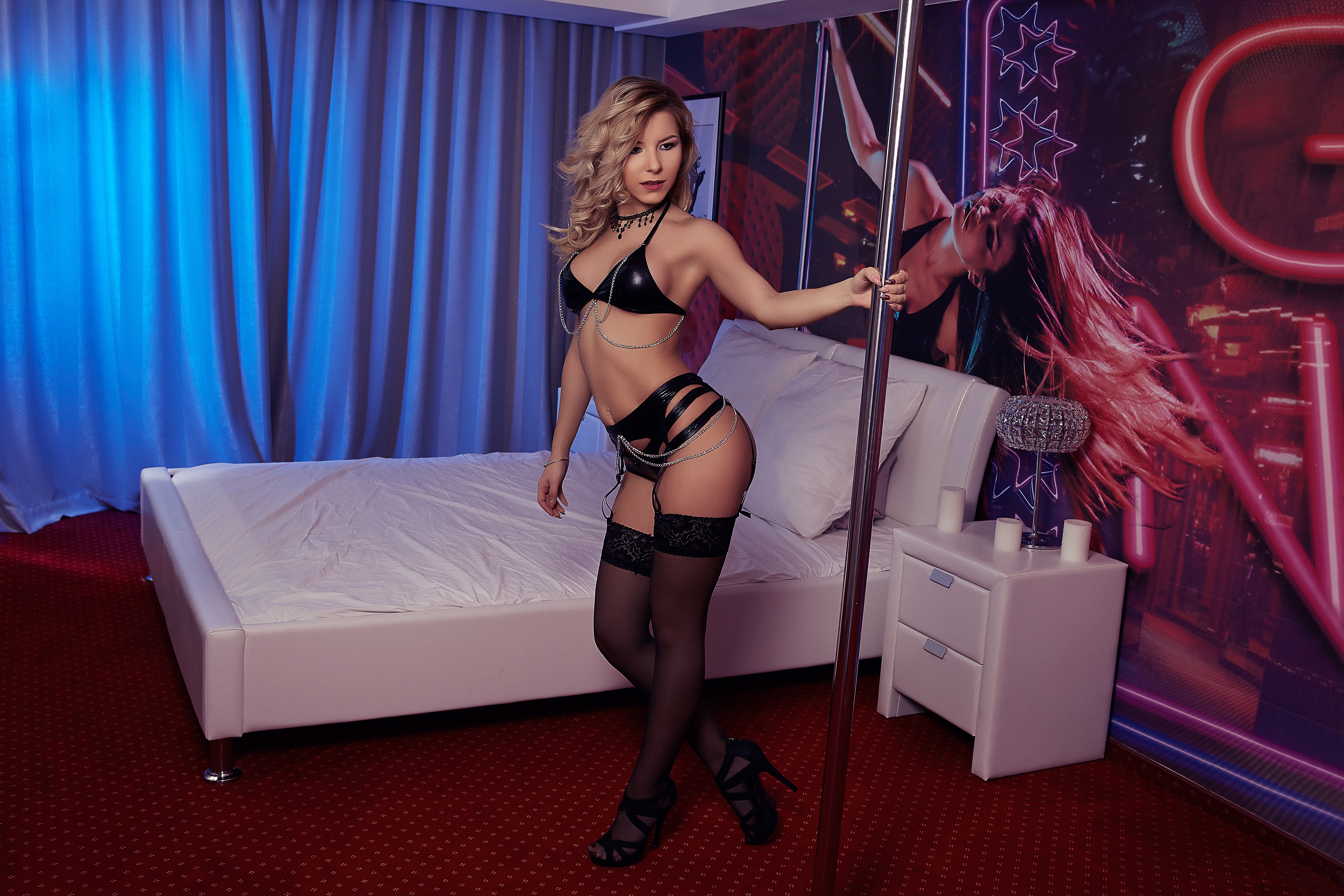 Step Three: Dance
Most cam models tease, and many of them do it by dancing. I know I didn't invent this step, but that doesn't mean I haven't made my own little breakthroughs with it. If my eyes are bloodshot from dire need of sleep and my face simply won't cooperate, I get off the bed, zoom out the camera so everybody can see me from head to toe, put on my favorite tune and start grooving to it. This always works, and you get to hit two birds with only one stone: The moment you start moving, happy chemicals start running around in your brain. You get more energized, and your stress levels lower considerably. Plus, dancing brings on tips, baby!
Step Four: Change your approach
Let's say you don't feel like smiling today. Even though you've tried your best, faked it 'til you made it, you're just not having the desired outcome. It's true that faking a smile can actually make your day even better, but sometimes you just can't work it. So, the best thing to do now is to be yourself totally and own the pissy day.
Be mad, be sulky, be childishly annoyed. Take whatever state you're in and act on it. And I do mean put some acting in it. As soon as you start playing up your bad mood, chances are your mood will change. Turn "turn my frown upside-down" into a game with your members. Be spoiled, and make them earn your good disposition in a fun way. They can tip for your smile even.
A bit of caution with this step though: It's very important to be yourself and own your mood (it's part of the process), but make sure not to come off as rude or just plain mean. You want to keep your members, not send them away running.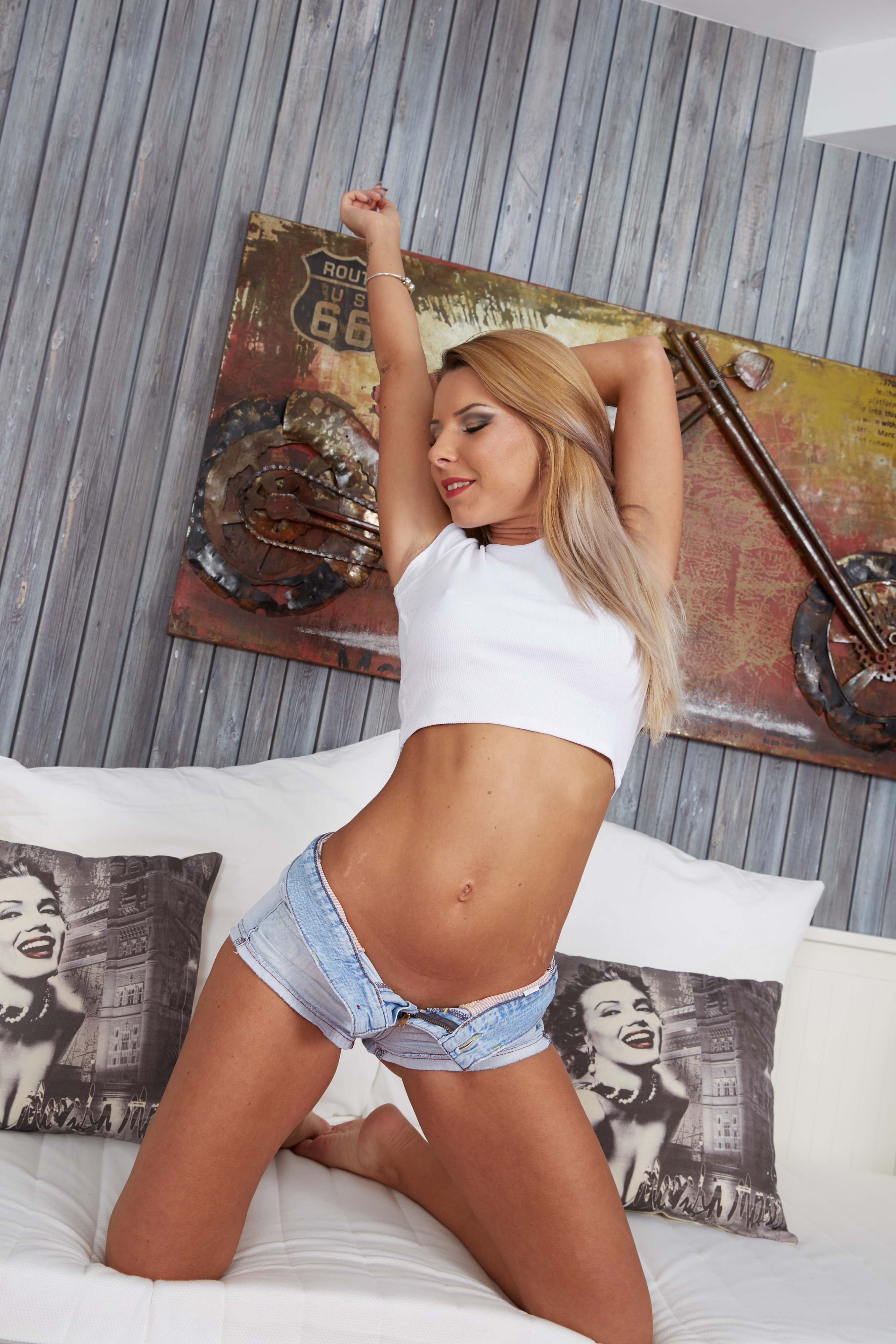 Step Five: Clown time!
Jump up and down or tell a joke. Skip the sultry and put on a goof costume. Sometimes leaving behind my sexy attitude for a little while and just having a conversation has proved to be one of the most effective methods for me. It actually saved my day hundreds of times. If you can be nice company overall — a beautiful woman, yes, but also an interesting one — your highs and lows will also get you paid.
If all else fails, go outside.
Sometimes you just need to chill. When dancing and prancing don't do the trick, a break may be what you need. Nothing disconnects you from your own bothers more than a breath of fresh air and a bit of people watching. If it's sunny, then I get my share of Vitamin D to chase away that sulky diva who's crowding out my inner goddess. A break is always a good thing.
These are the steps I go through when I am having a less-than-joyful day. I don't know if they're the most effective methods for everyone, but sometimes the game of challenging my own moods is effective in and of itself. These steps haven't let me down yet.
Find Nataly on her official website here and on Twitter at @NatalyGreyStar.
—
Dance. It works for Nataly, and it worked for Napoleon and Pedro, too.