This is me: I have a subscription to Birch Box, Ipsy, and Sephora Play. (They're all fine, but nothing that will change your life.) I try all of the goodies once or twice, unless the item comes on one of those sample cards, and then I just toss it. Inevitably though, 10 tubes, mini jars and dabbers get swept into a drawer on the monthly because this is also me: I use maybe six makeup products daily. Only one product — Smashbox Iconic Photo Finish Foundation Primer — came into my daily world via a sample.
And so, month after month, those barely used samples keep piling up — too good to trash but not compelling enough to incorporate into my routine. This got me to thinking: How long can those samples sit there before they become toxic? If I decide to bust out the beautiful shade of blood-red dry lipstick I received recently, say, come Halloween, will it kill me?
I scoured several beauty blogs and company sites, and here's the expiration timeline consensus per product type I was able to determine.
First, some general rules of thumb
The more moisture in the product, the shorter its life span once opened.
The closer a product comes to your eyes, the shorter its life span — also, once opened.
Separation or changes in texture/smell are no-brainer giveaways the product has gone bad and it's time to toss.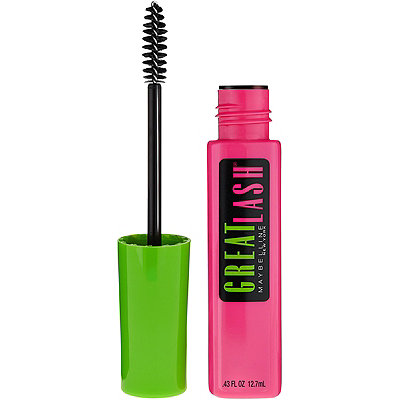 Mascara, aka the #1 culprit of gross
Shelf Life: three months
Tips: Replacing your mascara regularly is incredibly important to avoid eye infections. Switch out every three months (or sooner if you notice the formula gets clumpy or starts to smell funny), and don't ever share mascara. This stings more in the ol' pocketbook when purchasing higher-end brands. If you have a drugstore brand you like — I'm partial to Maybelline Great Lash Washable Mascara (it's one of my six products) — definitely stick with it.
Gel eyeliner
Shelf Life: two months
Tips: Speaking of gross, gel eyeliner expires even faster than mascara. A pot of gel eyeliner should be used only for a few months, since it easily traps bacteria. It also seems to be more of a specialty formulation though, meaning not everyone has gel pots in their bag. Be wary of your MUA though. Now, excuse me while I go toss out a two-year-old Smudge Pot.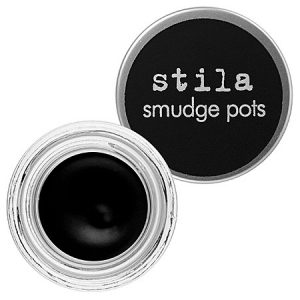 Other eye products
Liquid eyeliner: three to four months.
Eye shadow: three to six months.
Lipstick, liner and gloss
Shelf Life: one year
Tips: It's time to toss your favorite lip products when you notice a change in their texture — whether that means they dry out or they get goopy or "grainy," which is a gross thing all gloss eventually does.
Perfume
Shelf Life: eight to 10 years
Tips: This shocks, but also pleases, me. Perfume is the longest-lasting beauty product you can get — by a lot, clearly. This is excellent news when your fav smell is canceled, as mine was several years back. Prolong your favorite fragrance's shelf life by keeping it out of direct sunlight. Some even suggest keeping bottles in the refrigerator.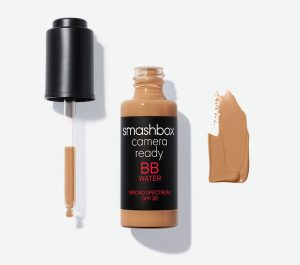 Foundation
Shelf Life: six months to one year
Tips: Keep your foundation germ-free longer by keeping your fingers away from the neck of the bottle. Instead, gently drip the formula onto the back of your hand before you apply. Smashbox Camera Ready BB Water actually has a dropper dispenser that makes funk-evasion even easier. If you notice your foundation starts to separate, it's definitely time to toss it.
Blush and powder
Shelf Life: two years
Tips: As would be expected given the previously mentioned "more moisture, less life" rule, blushes and powders are some of the longest-lasting products you can buy.
Random final thought: nail polish
Shelf Life: one to two years
Tips: I figured nail polish lasted a) forever or b) 'til the top cemented closed, but apparently not. Heat and direct sunlight will make your polish separate and become discolored faster. Store your polishes in a cool, dry place and make sure they are closed firmly, but not so tightly that you can't get them open.
Bonus point
Unlike the contents of your fridge, the "use by" time frames for makeup rely upon the day you open/first use the products, not the purchase date. So, when those Sephora sales come around, you can feel pretty safe about stockpiling the goods you use regularly.
—
Erika uses Maybelline Great Lash Mascara, Smashbox Foundation Primer, BECCA Undereye Brightening Corrector, Smashbox BB Water, an Anastasia Perfect Brow Pencil and one of many UrbanDecay Glide On Eyeliner Pencils every. damn. day. Email her! 
Featured image © Timur Suleymanov.