By Andra Chirnogeanu 
The most important part of a cam model's job is talking with lots of people, getting to know them, discovering what they like, and — ideally, eventually — making their fantasies come true.
Starting conversations, however, is not necessarily the easiest thing to do. And getting people who may be shy, intimidated, nervous or overwhelmed — and not just shy around you, gorgeous; many people are nervous about speaking to another person in general — to engage you in conversation may be even more challenging.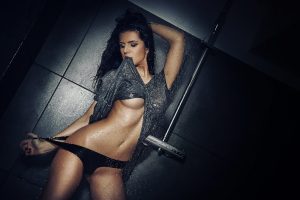 Fortunately, science has done a little research about how to begin a conversation. Chris L. Kleinke, a psychologist at the University of Alaska, asked 600 respondents to rate the effectiveness of three kinds of opening lines:
"Pick-up" lines like "You must be a librarian, because I saw you checking me out."
Open-ended, innocuous questions like "What do you think of this band?" or "What team are you rooting for?"
Direct approaches like "You're cute. Can I buy you a drink?"
Between women and men, according to Kleinke, the preferred approach was pretty evenly split. Men in the study tended to prefer the more direct approach, while women tended to prefer the open-ended, innocuous questions. Very few people said they preferred pick-up lines.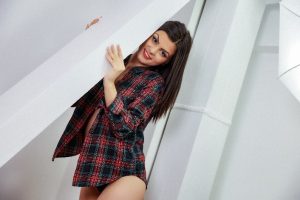 So, based on this study, if we are talking about getting guys in your room to chat with you more, the direct approach is apparently the way to go. But, the thing that was interesting about Kleinke's study was that there was no real mention of shyness. What do people who are already on nervous pins and needles prefer? This question wasn't addressed, so I am going to figure it's best to go with a mild, inoffensive opener.
But that then begs the question "What opener?"
Never fear The internet is awash with "how to start a conversation" lists from endless different perspectives. Men's Fitness, for instance, has a bunch of suggestions — topics about everything from nostalgia ("What's one thing you did as a kid that you miss today?") to basic ("How did you spend your day?") to stressful ("What are five things you want to accomplish before you die?"). PopSugar's suggestions are less "first date" and more BFF, from talking about trending news to things like favorite foods, films and books.
These ideas are all well and good, but what do models (who can speak from experience) think work best in the unique environment of webcam?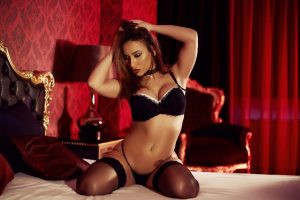 The #girlsfromstudio20 weighed in with lots of great suggestions. If you're a new model and you're unsure of what to talk about, or if you're an experienced model and you run out of ideas, here are some examples of conversation starters on camera that work. Try them out as-is, or put your own spin on them to make them unique.
Mild ideas:
How would you imagine a romantic night out?
If I were a genie and granted you three wishes, what would you ask for?
Are you a coffee lover or a tea person?
Night at home cuddled on the sofa with me or a party outside? Which would you prefer?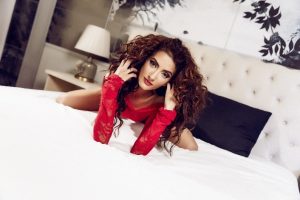 IvyBluesky
If Hollywood made a movie about your life, what would it be rated and who would be the star?
Are you a night person or a day person?
What does your perfect day look like?
What would our first date be like?
If you could be next to me right now, what would you do?
What part of my body would you kiss first?
What is your first impression about me?
Is money more important to you, or relationships you share with people?
Spicy and challenging:
Would you be mad or horny if you saw me kiss another girl?
What's your biggest sexual fantasy?
What turns you on more than anything else?
If you could have sex with any three people, who would they be?
What do you look for in a partner?
What do you think my erotic spots are?
How would you turn me on if we were in a public place?
What do you think of sleeping naked? Would you actually sleep next to me like that?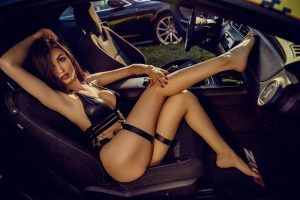 RaquelleDiva
What would you like me to wear for you?
What would be the most dangerous place to have sex in … with me?
What's your favorite sex position when I'm on top?
What's the deal with anal? Why do you enjoy it so much?
—
Andra Chirnogeanu is the head of public relations and social media marketing at Studio20 Romania. Email her at pr@studio20.ro.
Image © Anankkml.