Profile page stats are more about marketing than facts, and webcam will always be a marathon — not a race.
Jesse Quinn — aka Quinn69 — is originally from Toronto but now lives in the Caribbean. She started out on corporate cam, but eventually went indie. She's in the MILF bracket, but that doesn't work for her — so she doesn't use it.
During her time on cam, Quinn has managed to cultivate a career that is wholly independent. And in a world of mavericks, she stands out as a leader.
Jesse Quinn took some time to share a little bit about how to carve out an independent niche in cam — largely by knowing there is no one recipe, map or way.
YNOT Cam: Who are you, Jesse Quinn? Tell us about your stats and facts.
Jesse Quinn: I'm 39, about to turn 40, but use the age 29 for cam work, mainly because I don't fit the MILF niche and profile page stats are more about marketing than facts. Anyone I cam with knows how old I am, though. Some have been camming with me for years, so we've seen each other through some significant life stages and changes.
I started camming about seven years ago — will be eight this year — on big-box cam sites, camming with my partner. That stopped pretty quickly, though, when we found out it wasn't much fun for us having to fuck on cue, and I made more money solo. To this day, I'm so impressed with cam couples that kill it on cam and obviously enjoy it. Aside from a brilliant natural aptitude, I know they put in so much work into making it work long term.
So, then you moved into more "independent" camming?
About a year after I — we — started, I decided to leave big-box and join an indy — independent — cam site. I didn't even know what the niche was; I just thought it would be a good fit for me. I found it in a Google search. I didn't even know camgirl forums with site recommendations and lists even existed at the time. So, I built my own site and, again, never looked back. And thanks to a bomb lawyer, I got back every penny owed at zero expense to me except the time spent pursuing it.
Being independent seems like it would be easier with an established fan base and career in cam. Is this true?
When I started in indie, an established fan/client base was far more necessary in a successful experience than it is today, simply because the niche itself was much smaller. Even then, though, a preexisting client base wasn't a vital factor for me.
I started with a bunch of dudes who followed me when I left big-box. I never poached; they just were clever enough to do a Google search of my cam name. But very quickly they became a small percentage of my client base. Looking back, I don't think I needed them to succeed as quickly as I did. They just made the experience of doing so more enjoyable and less stressful for me.
What advice do you have for newer models looking to be more independent? What about more experienced models looking to move away from networks or other big types of service providers?
While I'm no longer a new cammer, I can state that based on my experience of working with both new and established cammers on my listing site, the need for a preexisting base is less significant than ever due to the growth the indie side of the business has experienced. This, again, speaks to the power of cammers working together, as there's not really anyone out there promoting indie except those of us who work it.
Some women just thrive in this work and quickly build a steady income, whereas for others indie is more of a side income to big-box work. There is no one common experience anymore. The niche has grown to the extent that a client base exists to support the needs of those without a personal roster. For most, building that roster takes time, though. Indie was, is and will always be a marathon and not a race.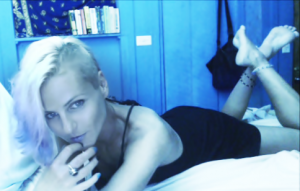 That's super-insightful. Cam success often seems like a puzzle to crack as fast as possible.
Here I'd like to address something that has always seemed odd to me: the notion that indie camming is some sort of riddle to crack and that those of us who thrive in the niche have figured out something that others haven't. That's so fucking not the case.
In reality, anyone can do it. It's just a matter of whether one wants to do it and can find one's footing in a way that meets individual needs and strengths and desires. That holds true for any area of the cam business, I think. For example, in all honesty, I was a mediocre big-box cam girl. It just didn't fit me, and my earnings reflected it. I still did well, but nowhere near the earning levels I started to hit immediately after leaving that sphere. Once I found where I fit, the work didn't seem like I was fighting to succeed anymore. Working my ass off, yes, but not fighting. Success felt like a given if I put in the work because the work felt right.
As a result, I have so much respect for women who kill it in big-box, period, and have built thriving, sustainable businesses in that area of the business. I lack the skills that would be required to do that.
So, my advice to new to camming and new to indie camming performers would be find your fit. Explore, try new things, focus on what feels right to you, the work that leaves you smiling at the end of most days rather than frustrated or dissatisfied. That can be anything: cam, clips, texting, phone or any combination thereof on any combination of sites or styles of sites. Above all else, success in camming is an intensely individual pursuit.
So, it sounds like cultivating independence was definitely the right choice for you.
My favorite thing about my career on cam, in general, is the independence. That applies to cammers, texters, PSOs [Phantasy Stars Online] and content producers on any site, by the way. It's not just an indie-niche thing. We decide where we work and when and how and for whom in terms of clientele. We create ourselves and our businesses and can adapt and alter our work as need dictates, either personally or in terms of industry conditions. There are not many spheres of work that afford such freedom, let alone earning potential.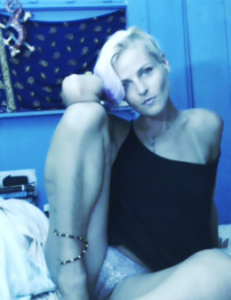 That sounds like the greatest advantage ever. Is there any specific aspect of your work you enjoy – something more drilled down than "all of it?"
Specifically, my favorite aspect of camming is the people I've met: my clients, who in many cases are friends, as well, and the women with whom I work on my own listing site. I recall when I was building my listing site three years ago I was warned by a bunch of well-meaning peeps in adult that camgirls are "so difficult to work with." Three years into this particular work, I engage daily with hundreds of the most engaging, creative, generous and thoroughly badass women I've ever met. I'm totally expecting that honeymoon phase to end any day now.
Goodness, it sounds like your work is giant. How do you handle it all?
My partner helps out now on my listing site, LiveCamModelShows.com (LCMS), since it became too big for me to handle alone, and we have ruined him for the corporate world with our straight-up honesty, integrity and willingness to work so hard. I'm proud of that. He has his own career but helps out on LCMS every day, and it is always his fave part of the workday.
I've also found that women in camming are far more supportive and collaborative and willing to work together and share information than what I've experienced in any other work sphere. I suspect the culture I'm describing is due to the fact that we share a common bond in engaging in work that is outside social norms and also that our work is so varied. We're all mavericks, so no two careers are exactly alike. But whatever the reason, the phenomenon is unusual and really fucking awesome. And being in the Caribbean helps a lot too. There are beaches and dance floors to steal me away.
—
Jesse Quinn is an independent camgirl, hardcore academic and webmaster. She started camming on a "big-box" cam site but switched over to being an independent model after just one year. After almost 10 years on cam, the Canadian beauty/Caribbean transplant loves cats, dancing, sex, politics, laughing … and her work online. 
Find Jesse at LiveCamModelShows.com and on Twitter at @JesseQuinn69. Contact her directly at jesse@quinn69.com.
I-N-D-E-P-E-N-D-E-N-T — just like Jesse.