Layla Jackson is brand new to webcam. Like, almost literally.
"I'm brand new to the industry," she shared with us. "I've been camming a little less than a month, but it's something I've wanted to do for a long time."
Since it's been a beat since we did this interview, it's fair to say that by now she's been camming for over a month, not yet two.
As such a new model, Jackson has a very fresh perspective on webcam and the industry around it. Let's see what she has to say!
YNOT Cam: What prompted you to begin your career online?
Layla Jackson: Before camming, I busted my ass in college and got good grades but never really found anything I was passionate about. After that, I worked jobs that weren't that bad but also weren't that great either.
I shared this in a twitter post, but when I started cam I was like "Wow, I can't believe that I can make money doing a job I love this much." It was sexuality and having conversations, two things that couldn't have came more naturally to me.
There's been times where I've logged off after caming all night, laid down to go to bed and got right back up and got back on cam because I was on such a high from being live, the attention, the excitement every time you get a tip, the people I met, the conversations I had.
I felt like I had finally found my people and my place. I absolutely love it. I had always wanted to do it. Even as a teenager I had been following the porn industry. Sexuality was just something that was always comfortable for me. I just never knew how to get in to the industry and had never just taken that jump to do it — but once I did, I was glad I did.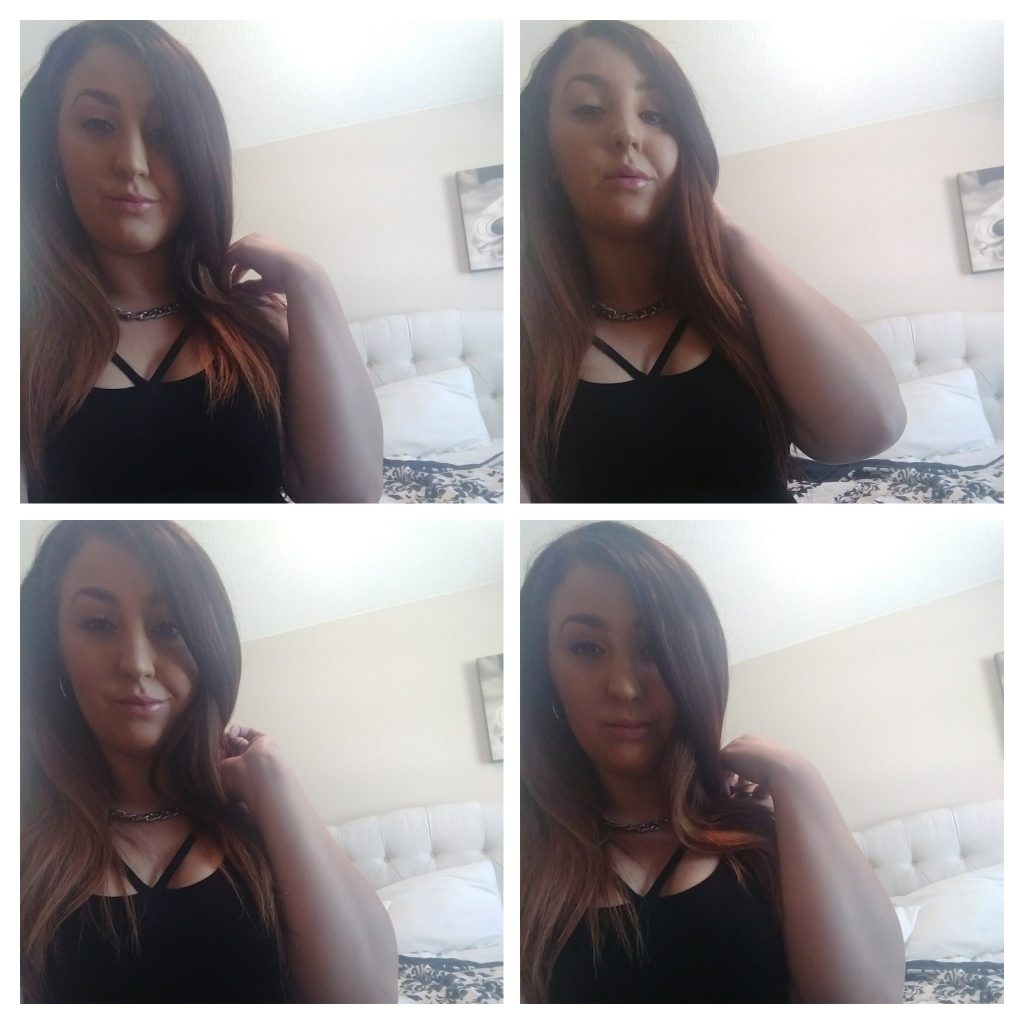 You're super new to the industry, and it's super awesome that you're willing to share your insights. What are some general observations you have about camming so far?
I can honestly say I've had great experiences on cam and got to know some awesome cam models. I've had so many people in my past make cam chatrooms out to be creepy and uncomfortable, and it hasn't been like that at all.
When I get on cam, it's been people talking and wanting to see some skin. What the hell is creepy and uncomfortable about that?
People will come to me with their kinks — once again, not creepy or uncomfortable to me at all. A lot of the time, people's kinks just seem innocent to me, like wanting me to put on a certain outfit or talk dirty. I can't tell you how many times someone has told me they want something like this and then said "I'm sorry" or "Please don't hate me."
I'm just like, "Listen, my room is a safe place to come with things like this!" And they've told me that people in their lives, or even on other cams, have gotten mad at them or shamed them for sharing things like this. I tell them "As long as you're respectable about it, you can come to me with whatever kinks you'd like. I'm here to make dreams and fantasies come true — Don't feel ashamed, let's do this!"
— Layla Jackson 💋 (@Layla_Jackson_) October 3, 2018
What about Chaturbate? How is working on that platform as a new model?
The first time I used Chaturbate, I had no idea what I was doing. It really overwhelmed me because it was a lot busier than the one site I had used before, and it had all these apps and bots — but now I've learned that the apps and bots are really cool to use! It's really not complicated once you get the hang of it.
I still have so much to learn though, and there's been some great moderators and people in the chats who have been so sweet and willing to help me. For every one scammer I would get, there would be three more people saying, "No don't do that, this is how it works." So far, if there's a question I have, I can find an answer whether I ask the chat, a moderator, the Chaturbate support team or other cam models.
You seem to just be starting to build up your social media presence. Are you running into any issues on that front?
Building up social media has been hard! And I know that I'm still really new to cam and the more I get on cam the more of a following I'll get. For example, with my personal Facebook, I would just add a bunch of people I know, and then a bunch more people I know would follow me from there… and then people from my area, and then friends of friends and so on! I haven't done that on Twitter though because my Twitter doesn't really involve people outside of cam.
I'm also brand new to Twitter. I know if I linked my Twitter to my social medias that I've already had for a while then I'd be able to direct the people that have already been following me. So far though I've been flying under the radar and haven't followed anyone from my personal life on my Twitter account. I think that's why I haven't made an Instagram or a Snapchat linked to my camming yet, but I think once I get more into camming I'll take that plunge and say forget flying underneath the radar.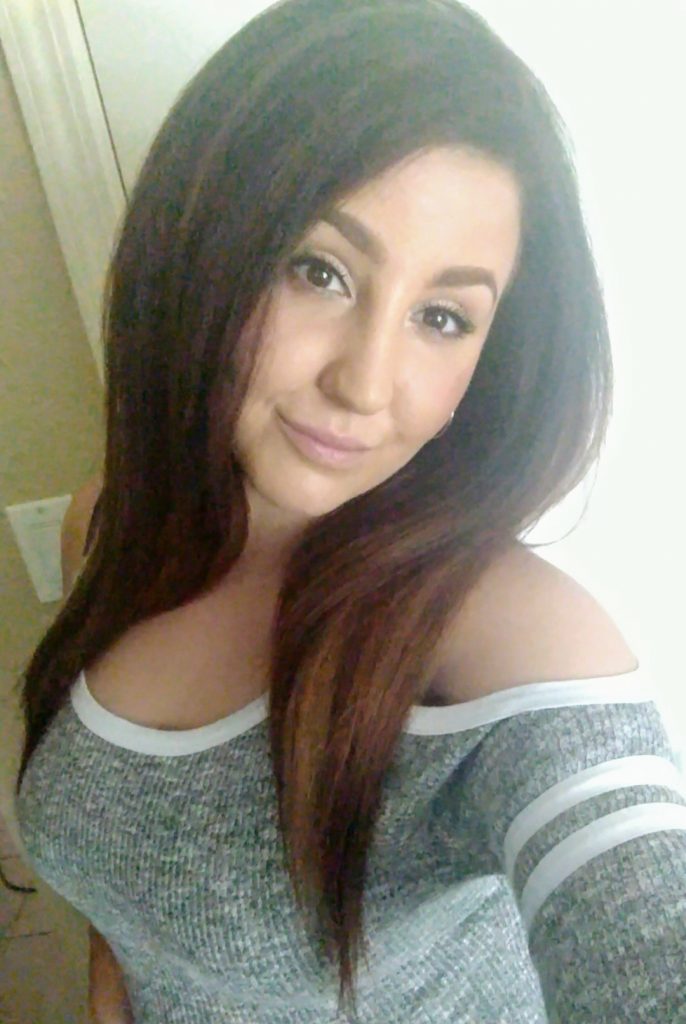 Outside of camming, what are you most interested in?
Outside of camming, I'm pretty damn basic. I'm a girly girl. I like shopping, hair, makeup. I also like music, cooking and Netflix.
I've always had a passion for writing. English was always one of my best subjects in high school and in college. I would love to put camming and writing togther one day, maybe start blogging or a type of diary of cam life — now that'd be fun.
If you could change one thing about today's world, what would it be and why?
One thing I can't stand is the judgment that women who are open with their sexuality get. I mean, there are people out there that really, really hate sex workers, and there's a lot of double standards in the world in general between what we do with our sexuality and what  men do.
But don't get me wrong — this is something that I've already seen changing, especially between women. I'm all about female empowerment and women helping other women, and I've had great experiences with that in the industry already. Females are cheering on other females that are comfortable being sexual instead of hating on them, and I love that. I can't wait to see more of that!
Find Layla Jackson on Twitter at @Layla_Jackson_and on Chaturbate right here.
1 follower away from 100 follower how are we gonna celebrate?!#camgirl #cammunity pic.twitter.com/24bSuXbzfE

— Layla Jackson 💋 (@Layla_Jackson_) September 30, 2018
—
Erika is a sex positive people watcher (and writer). Email her at erika@ynotcam.com.