Sustainable camming – or, taking steps towards eco-conscious camming – is within reach for all of us, even those who do not consider themselves environmentally friendly. Now more than ever there is a genuine emphasis on preserving the planet, and it's not just by the "tree-hugging" types.
Starting this May, some popular brands in the United States and Europe are testing out a program called Loop. Among other things, Loop involves selling products in refillable and reusable containers. Loop's major partners are major corporations that include 25 well-recognized brands including Dove, Tide, Axe, and Seventh Generation.
Corporations are taking environmental responsibility now in response to consumer pressure, and it's starting to seem like the mainstream thing to do! In the spirit of sustainability, here are some options for easy ways to make your camming experience have less of an environmental impact – and they may save you a few dollars, too.
Lights, Camera, LED Bulbs!
Camming requires good lighting, a camera and a computer. That's non-negotiable. There is no simple solution to offset the energy consumed from long hours of using lights, cameras and computers, but there are small steps that can be taken to minimize your impact and lower your electrical bill.
If you use a studio lighting kit with umbrellas or if you have any light fixtures that use light bulbs in your cam space, replace your old light bulbs with Light Emitting Diode (LED) light bulbs. The LED type is currently the most energy efficient and long lasting option available when compared to CFL or incandescent type bulbs. Also, LED bulbs do not get as hot to the touch, they don't burn out or fail like a traditional bulb and they do not contain hazardous chemicals like CFL bulbs. Although LED light bulbs aren't as cheap as other types of light bulbs, they are designed to last, often for over a decade!
When shopping for light bulbs, look for the Energy Star logo so you know your product is tested to be energy efficient. For instance, this LED Energy Star certified light bulb by Cree ses 83 percent less energy when compared to the same incandescent bulb.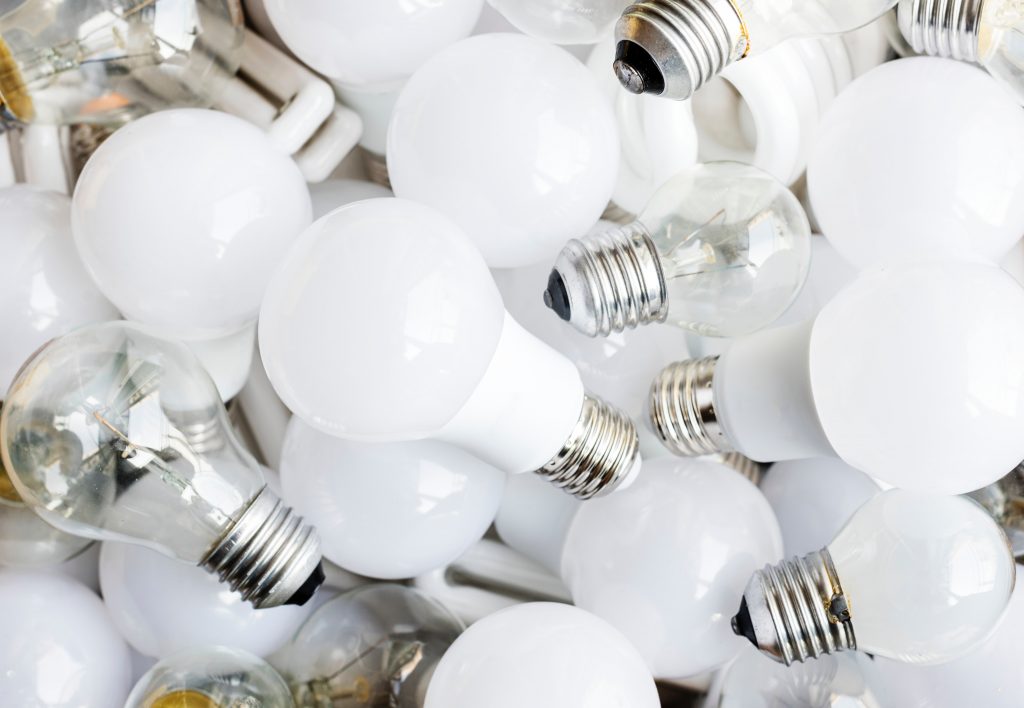 Ecosia: The Search Engine that Plants Trees
Another option for addressing electricity usage is to start using a search engine called Ecosia, which enhances the results of Microsoft Bing through its own algorithms. Ecosia is a carbon-neutral, privacy-conscious business that spends 80 percent of their ad revenue profits on planting trees in fifteen different countries.
As of 2019, their efforts have planted over 50 million trees worldwide. In addition to that incredible project, they also run their servers off their own solar energy plant. Considering the energy they use is 100 percent renewable and they also plant new trees, the work of Ecosia is actively removing carbon dioxide (CO2) from the planet's atmosphere.
It only takes about 45 searches on Ecosia to finance the planting of one tree, so why not make the switch?
Signed, Sealed, Delivered (In As Few Packages As Possible)
If you shop on Amazon often and you don't need your items immediately, you can select your shipping preferences at checkout so that your order ships in the fewest possible packages. This may take longer to ship, but it results in less packaging being used. For Prime members and non-Prime members alike, this preference is free. Shipping orders in the fewest possible packages is both cost effective and waste minimizing.
Speaking of packaging, many products today come in plastic packaging, but most curbside recycling programs do not accept the bags and packaging that come with most items. But fear not! Plastic bags, plastic wrap and other forms of packaging can be recycled at stores like Target and Wal-Mart. You can learn more about which plastics are accepted and find drop off bins located near you here. If you have Styrofoam from a package, you can use Foam Facts to find local drop off centers, although they aren't available in each state.
Sex Toy Recycling (Yes, It's A Thing… Kinda)
Sadly, sex toy recycling is pretty grim at the moment in the United States.
Wanting to get old toys "out of sight, out of mind" is understandable, but the chemicals in many toys and batteries are not suited for the landfill. Lovehoney, a UK-based company, offers a recycling program for electronic sex toys, and — with consumer pressure — it's possible US-based companies could fill that void here too, but for now there aren't many available options.
Because of this, it's important to think about longevity and quality when buying a new toy. Materials like wood, stone, surgical grade stainless steel, glass or 100 percent silicone from reputable sellers are better investments than the plethora of cheap, eye catching toys on the market. Toys made of these materials are designed to be durable and long lasting, which means they hopefully never have to be thrown out or recycled. They are also more body safe than phthalate containing jelly toys, which breakdown and "melt" over time.
Buying a sex toy is making an investment in something designed to deliver pleasure, so invest in something that's good for your body and the planet.
Personal Care Gets Personal (and Nontoxic)
Condoms
If you use condoms and/or lubricants for camming, you may want to try some of the "natural" products on the market.
For instance, GLYDE, an Australian condom maker with over 25 years in the business, uses non-GMO, fair-trade rubber in their condoms. Their condoms are competitively priced against conventional brands and they even offer sample packs. Sustain Natural is another brand of natural condoms that are vegan, non-GMO, fair-trade rubber. Their marketing is off-putting (to me), to say the least, but their product is one of the few natural condoms available, so it deserves a mention.
If you have a latex allergy, unfortunately there doesn't seem to be a natural option for non-latex condoms at the moment except lambskin condoms, which do not guard against STIs and might not be truly "natural." Trojan makes a brand of lamb skin condoms called Naturalamb, but they do not provide the ingredients they contain on their website. Hopefully in the future a new kind of latex-free condom comes around that is dependable, with minimal chemicals, and vegan as well.
Whichever type of condom you use, do not dispose of it by flushing it down the toilet. Wrap it in toilet paper if you want to be discreet and put it the garbage along with the wrapper it came in.
Lubricants
Conventional personal lubricants are also usually composed of industrial ingredients that are chemically derived. This chart from Aloe Cadabra quickly demonstrates why conventional lubricants are not completely safe.
Matching the right type of lube to the right toy material can be a confusing task, but here's a unique personal lubricant that has the right idea. Developed by organic farmers who were unsatisfied with current lubricants, Aloe Cadabara is 2-in-1 personal lubricant and vaginal moisturizer made of 95 percent organic aloe vera. It's safe to use with most toy materials and for many different intimate activities. From the website you can glean that this lube is so natural, you could safely eat it — or safely use it to help you get into a skintight wet suit! Seriously, Aloe Cadabra is an ocean safe must-have for some SCUBA divers.
Organic ingredients, transparent company and uses outside of the bedroom, too? That's pretty cool, indeed.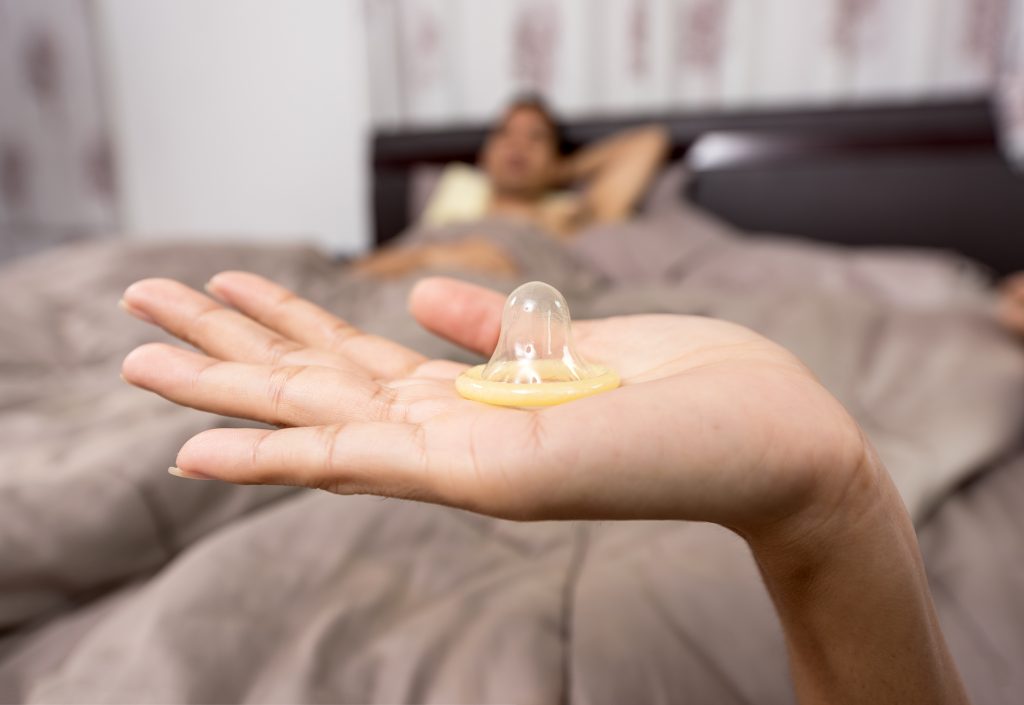 DIY Wet Wipes
Wet wipes are one of the most convenient items to have around while camming, but they're wasteful, expensive to buy regularly and they also often contain many unnecessary and unnatural ingredients. These wipes are never meant to be flushed, even if the packaging indicates that they can be. Many municipalities have had news-worthy events due to "flushable" wipes clogging their sewer systems, and that simply needs to stop.
A cheaper, more considerate option for all is to make your own, in one of two ways: you can use heavy-duty paper towels to make your own disposable wipes (which go in the trash can), or you can use soft cloths of your choice to make reusable, washable wipes. Here's a guide to making your own with natural ingredients, but feel free to skip the essential oils if you prefer.
On the topic of water, shower and bath shows can be really fun on cam, but think about cutting back or ceasing them if you live in any of the colored areas on this drought map. The areas marked by an "L" indicate a long-term drought, and if you live there, the issue of water availability is very relevant.
Use Your Platform for Good, Start a Conversation!
Finally, consider something you do every day as a model anyway — start a conversation.
Consider starting a conversation on social media or in your cam room if that's the kind of topic that you feel comfortable talking about. Some models love to use their platform to raise awareness to issues close to their heart, so go boldly in the sustainable direction if you want to. Do your best when you can, and know that any small step towards a more sustainable lifestyle is a worthwhile one.
Remember, without a sustained you, none of the above can be explored.
Tag us on Twitter if you try anything in the article and want to share your results.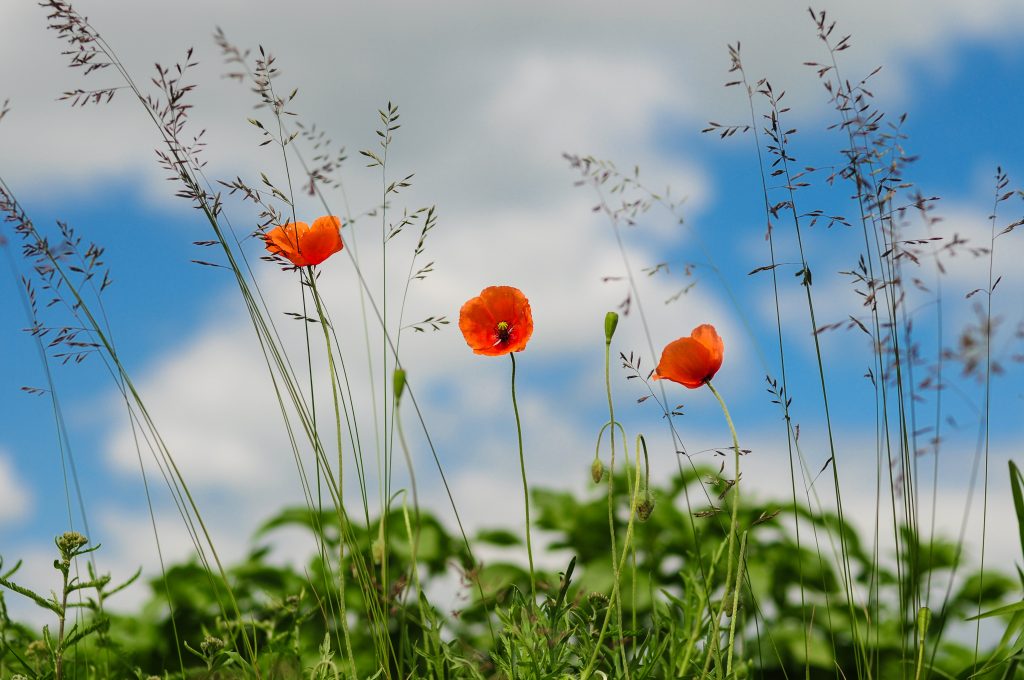 — 
Anouk Gilmour is a registered yoga teacher at the 200-hour level. Eight years after trying camming in college, she is an amateur adult model again. Find her on Twitter at @anoukgilmour.