So, you've just started out working on cam, and you need supplies — and by "supplies," we mean sex toys.
Unfortunately, sexual health products and toys can get pricey and easily surpass the $100 and $200 price marks. For a newbie who hasn't quite hit their stride camming yet, as well as for anyone else, that can be a bit much to fit into the budget. Sure, you can opt for cheap sex toys from huge online retailers, but we all know that can be outright dangerous.
But fret not! We found a handful of awesome products that are usually priced at retailers for way under $30. These products' manufacturers don't sacrifice quality and make their goods with the safest materials available. Let's take a gander, shall we?
Satisfyer 1 Pressure Wave Stimulator by Satisfyer (~$26)
For those who don't know what a pressure wave stimulator is, we'll give you a brief rundown. It's a type of clitoral stimulation sex toy that doesn't vibrate in the traditional sense as one would expect. It actually stimulates through suction and pressure waves via an air compression pump inside the device.
This version of the pressure wave stimulator by the brand Satisfyer usually retails at around $26 online and is sleek, compact and effective.
Revive Sweet Intimate Massager by Blush Novelties (~$12)
Another greatly effective and aesthetically pleasing toy that looks good on camera at a cheap price has to be the Revive Sweet Intimate Massager from Blush Novelties. This vibrator comes in millennial pink and contains no phthalates or porous parts.
There is only one vibration speed and the device is overall pretty tiny with a non-removable clit hugger attachment, but it gets the job done for around $12 with 100 percent body safe materials. Cheap, safe and looks attractive.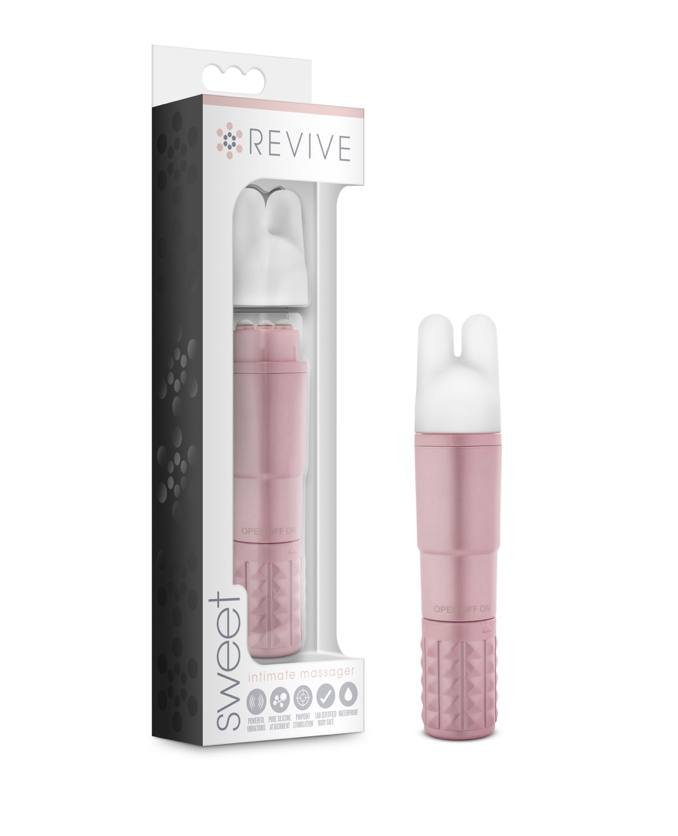 Turbo Glider Vibrator by CalExotics (~$16)
The Turbo Glider Vibrator from CalExotics comes in various colors and nub varieties, but most of them are around the same price point online.
This small stick sex toy has a bunch of sensation nubs and is 100 percent waterproof, so you can easily wash it without concern or use it in the shower. It's made from body safe ABS plastic, and it can be used internally and externally — and at only $16, who wouldn't want to buy this cute little thing?
Luxe Beginner Plug by Blush Novelties (~$9)
If you're interested in getting into anal play for cam modeling, safety always comes first. Start small, work your way up and always use plugs that are made of 100 percent non-porous silicone with generous amounts of water-based lubricant, which you can also find online for very cheap.
This small beginner plug from Blush Novelties is tapered and comfortable to use and is (of course) made with platinum cured silicone. A $9 butt plug that is safely made should definitely make your wishlist, as these simple toys can get really expensive!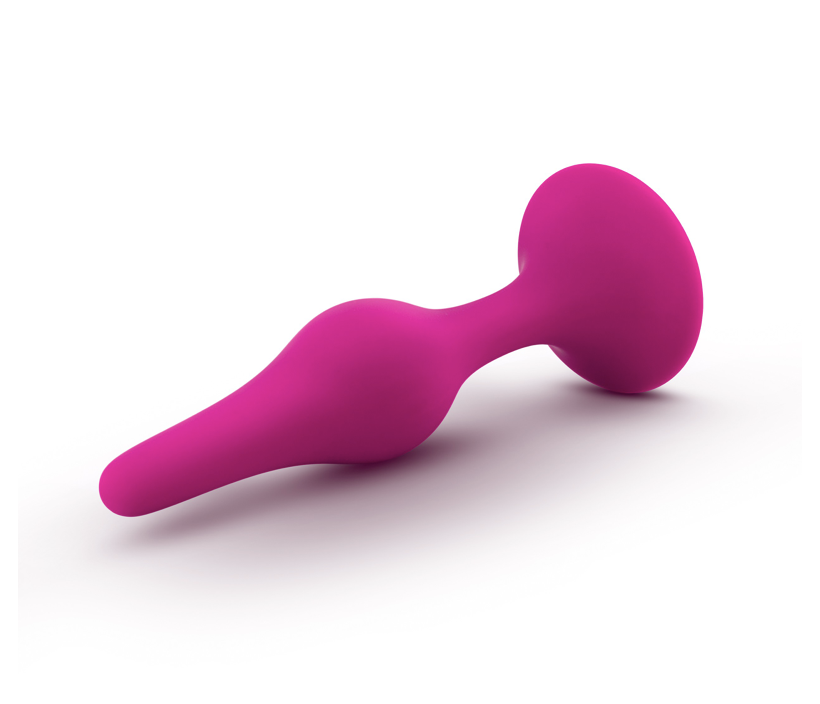 Tenga Egg Masturbator (~$7)
Ah, the Tenga Egg. One of the most mysterious and strange sex toys on the internet. For cam models with penises though, this toy is actually a steal and can be quite fun to use on the cheap.
For the (understandably) confused, here's how it works: Remove the plastic wrapper, and crack the egg's shell open like it's Easter morning. Inside is a gooey but solid, translucent phthalate-free "egg." The egg's hollow inside is ribbed and can be used to enhance sensation in various ways.
The Tenga Egg comes in dozens of ridge and nub varieties. It's a great one-time-use toy that you can use when modeling for under the price of a fancy latte.
How was our list? Have you filled your shopping carts already? Let us know what you think in the comments below!
Editor's note: The above linked article by Dangerous Lilly outlines many concerning issues that can come up when buying sex toys via Amazon, discount sites, Groupons… or even Ebay (?!), but it was originally written in 2014.  If you are wondering if these sorts of retailers have updated their policies or practices since then, the answer seems to be no.
In addition to Lilly updating their article with some grim developments through 2017, a 2018 piece on ellaparadis.com basically says all the same stuff. They write: "The best place to buy sex toys online is through trustworthy independent sex shops or directly from the brands themselves. This ensures you're getting a real, high-quality product that hasn't been used." Truth.
—
Em Casalena is a queer sex positive writer and professional protective mom friend. Email them at em@ynotcam.com.
Screen grabs of Blush products by YNOT. Header image by Valeria Boltneva.