"I started sex work the day after I graduated high school. I pretty much always knew that I would be in the business one day. I was made for it, and I love every minute," Harley Marie explained.
Harley Marie, aka Heathen Harley, is a product of the eastern seaboard — originally from Maryland, grew up in Pennsylvania, relocated to Florida and now currently lives in North Carolina.
Marie started in the industry as an exotic dancer in 2007. About a year or so later, she learned about camming via various contacts she'd made at the bars where she danced.
"I had crappy jobs up until I started stripping, then my world changed," Marie shared. "I started webcamming to be able to stay home more and be at the bar less. I became a mom, single at the time, to a special needs child, so it was extremely important to be home and have the ability to work my own schedule."
Marie took some time out to share a bit more about her career in the industry and her plans for the future.
— 
YNOT Cam: In terms of job satisfaction, what are some of the best and most challenging things about working on cam and online in general?
Harley Marie: I think the best thing about being a camgirl is the fact that I run my own business, set my own schedule, work with who I want when I want, get to use my creativity and have fun — what job is better than that?! I have met so many amazing people on my journey, and I am so thankful for my fans and to be where I am.
The biggest challenge is most of my sex worker friends are so far away. I wish I had the opportunity to see them more often. Another big challenge are those days that we just don't want to work. I mean come on, we all have them, but it is important to be as consistent as possible. Engage with your fans, be silly and be unique. There is no other you!
As far as future endeavors, I would like to become a CPA and help fellow sex workers stress less during a time that is already stressful. Maybe my own podcast one day… The sky is the limit!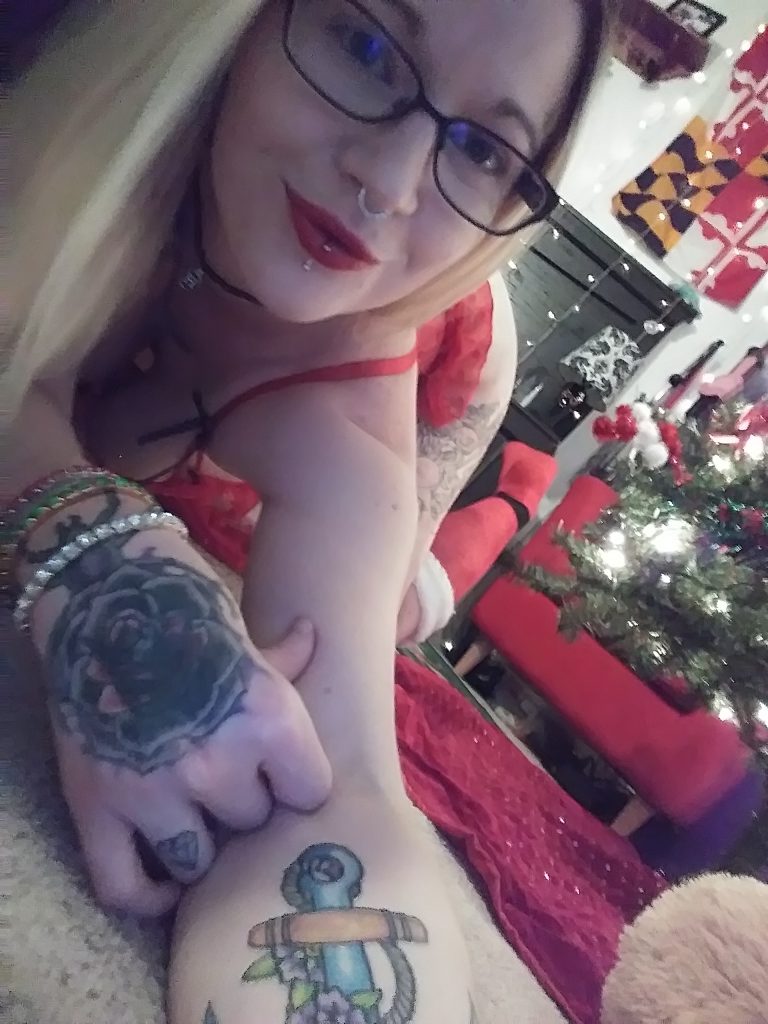 Speaking podcasting, I see that you're the co-host of the "Danglin' After Dark" show. What's that like?
Oh my god, my "Danglin' After Dark" fam, I love them so much! We have so much fun recording for the fans.
I was actually asked to be their female co-host by Dick Dangle himself. We met in New Jersey at the Exxxotica Expo and hit it off. We both attended the Inked Awards where I won my award for "Best Ink." After that, he asked to have me on the show for an interview. After I wasn't extremely sick anymore, we were able to record and the fans loved it.
I was asked shortly after [to be the co-host], and I am so thankful and grateful. I love the opportunity and I love hanging with Dick, whom I adore!
Do you think it's important for models to attend business versus fan-focused trade shows?
I will be [attending both types of shows] in Miami this summer. I honestly enjoy both. They each have their own feel and crowd…
As far as business versus trade shows, business shows allow me to network and market with nothing but people in the business. It is 100 percent focused on the industry and thriving in it. Fan shows are fun because you get to mingle with fans and also see items from other stores and sites. They are a lot of fun, plus it's always nice to see friends.
Outside of your career, what are you most passionate about?
I love photography and filming. I would love to get more experience behind the scenes to branch out my empire even more. I would love to continue to expand my brand, make friends and help change the industry for the better.
If you could change one thing about today's world, what would it be and why?
I would have laws and regulations be less criminal for sex workers and minimize the stigma, educate more people about safe sex, teach and help other sex workers.
Find Harley Marie on Twitter at @HeathenHarley01 and on ManyVids right here.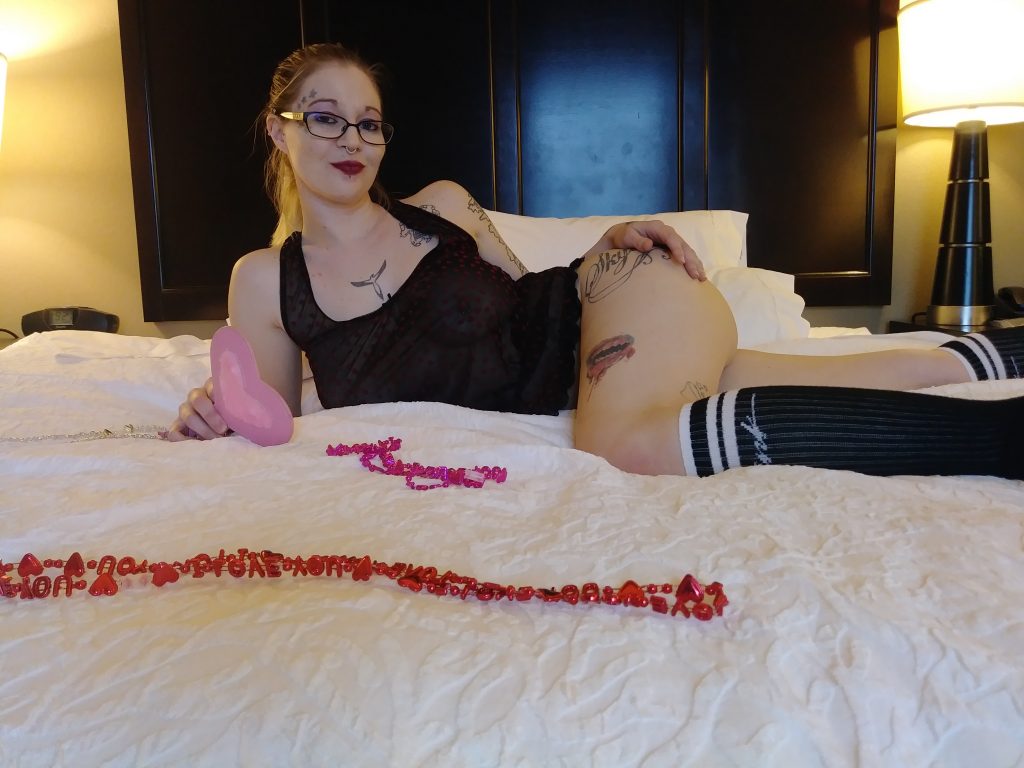 —
Erika is a sex positive people watcher (and writer). Email her at erika@ynotcam.com.