Sammy Shayne has been in the industry for over four years now. Prior to being a cam model, she was a human resources director for a large marketing firm in Canada.
"I got into the business initially as a cam model, and I've expanded out into clip creation, being a brand ambassador for The Tremor and the community manager for CAM4," she explained. That's right: she ambasses.
Shayne is turning thirty this June and has a loving husband and two adorable dogs Oscar and Cheech. She's also obsessed with "RuPaul's Drag Race" – "To the point that I have Google Alerts for 'Drag Race' news, and I listen to the podcasts," she enthused – and she used to be a wrestler!
Read on to learn more about Sammy Shayne, your community ambassador extraordinaire.
YNOT Cam: What was your career like before you were a model online?
Sammy Shayne: I used to be really shy and withdrawn, but one day I was in the break room at work watching wrestling and a coworker started to ask me about it. He told me he was an indie wrestling promoter and if I wanted to see a live show I could go watch that weekend. I was instantly drawn to the excitement of it all. I ended up joining the company and leaving to go on a two-week tour of the Maritimes with the Honky Tonk Man a day later.
That was my first exposure to being sexy, wearing little outfits, having a crowd chanting my (fake) name, the adrenaline of going through a table — just all of it! Once I had been exposed to that world, I began modeling, acting, go-go dancing and featuring at fetish clubs — all while maintaining a vanilla career.
Finally I realized that I was only getting fulfillment from my side gigs, so I dropped the day job and went full force into the adult world. Originally I was thinking about becoming a stripper. After checking out a few of my local clubs, I knew that it wasn't a place where I would have felt comfortable. So, I typed "online stripping" into Google, and the rest is history!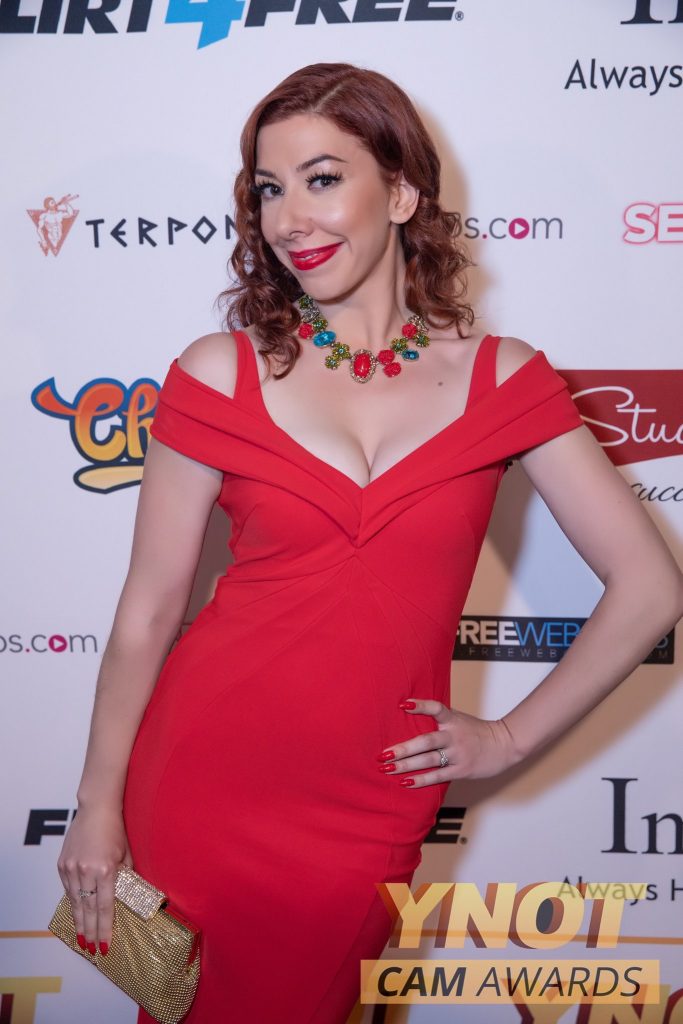 What are some highlight and challenges that come with working online?
The best part about working online is definitely the people you meet. I've made some amazing friends with both my fans and other cam performers. I really love that you can create your own community online, and I love being able to spend so much time with the people that I care about.
I love being able to work from home and create my own schedule. I love how much better my health is from simply not having to drag myself into an office everyday anymore. It's been life changing.
Another one of my favorite parts about camming is attending events. Getting to form bonds with other models, learning in panels and seminars how to grow my business and just having a safe space where we can 100 percent be ourselves — I treasure those moments.
The biggest challenge that I faced was finding the right site for me to live on. Every webcam site is so different, from the rules, the expectations, the type of shows that do well and most importantly the community. Once I found where I fit best things became a lot smoother for me.
What song should I sing next? @karaokexxx pic.twitter.com/rywzFWoPqi

— FollowSammy.com (@SammyStrips) May 14, 2019
Twitter says you are a "Community Manager @CAM4" – Can you tell us more about that?
I handle all of CAM4's social media posting and then I also travel to many events representing the brand and creating content for CAM4's YouTube channel.
When I first started to model on CAM4, I spent a lot of time in Nikki Night's coaching class. Because CAM4 is such a tight knit community, Nikki, Abbey and a few others at CAM4 were aware of my background in marketing. When a position came up internally, I was contacted directly to apply for the job.
I knew that it was a no brainer for me. It meant that I was going to have the opportunity to attend adult events with CAM4, which would provide me the platform to network and grow my own personal business along with CAM4.
I've been the Community Manager for about a year and a half now, and it's been an incredibly rewarding position. I love that I have been able to interact with and help out so many models on CAM4 and I also love that the company's values are so in line with my own. Because of CAM4 I've been giving the opportunity to be involved with incredible events like the Amber Rose SlutWalk and AIDS Walk New York. I'm thankful to have a platform to be one more voice out there speaking for the rights of sex workers, and I very much intend to continue to do what I can to contribute moving forward.
I had too much fun as Slave Leia last night! My premium snaps are still up! @FANCentroTribe @FanCentro https://t.co/2LRX5MyCIY pic.twitter.com/zUmivauK2v

— FollowSammy.com (@SammyStrips) May 5, 2019
I see you use SwagLive. What is that?
Swag Live is such an incredible app! It's been around for a while, but it's brand new to the United States. They just launched over here in the beginning of May.
It's an app similar to Snapchat in that you can post either photos or thirty-second videos. The cool thing about it is that you can either set your posts to free, or you can assign a dollar amount using gems the in app currency. Viewers can unlock those posts and watch them. You can also send paid private text messages, photos and videos, so there are endless ways to make money and it only takes up about ten minutes out of your day!
Because it's brand new in the US, right now they are only taking a limited number of models on a referral basis. If anyone is interested let me know, and I'll pass along your information to my agent.
Outside of your career, what are you most passionate about? 
I am most passionate about traveling. I try very hard not to live in any one city longer then a few years anymore. I want to live in as many places in this world as possible before I die! I'm slowly working my way down from Canada, and I think after Vegas we may just head to Spain!
If you could change one thing about today's world, what would it be and why? 
I'd make travel less expensive!
In all seriousness, if I could change one thing about this world it would be that I would wipe out religion. I am sure that's not a popular answer, but it seems to me it's the root of a lot of issues!
Find Sammy Shayne on Twitter at @SammyStrips.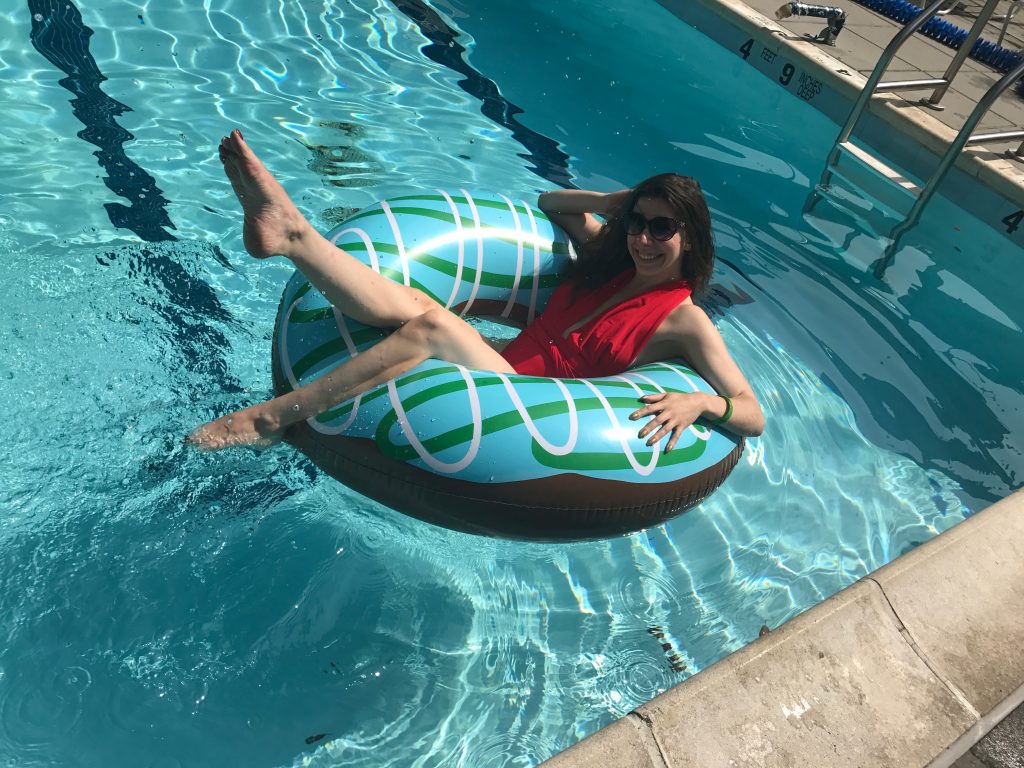 —
Erika is a sex positive people watcher (and writer). Email her at erika@ynotcam.com.