Welcome to 2019, where the internet has opened doors for independent entrepreneurs of all types to create earning potential for themselves. There is, however, a great risk involved when you start putting your personal information up on the word wide web — and this risk is more pronounced for sex workers.
The idea of just using an alternate name online may seem to be all the protection you need, but this couldn't be further from the truth. Every wifi connection you make, both at home and abroad, could leave you vulnerable to predators eagerly awaiting the opportunity to expose your identity, location and even more.  
We are going to discuss some ways that you can work to protect your identity and sensitive personal information.
Doxing and Blackmail
Doxing is when someone posts your personal information — your legal name, social security number, home address and so on — online, publicly for the world to see. For online personalities, sex workers and celebrities, this can be a huge security issue, putting their safety and the safety of their families in danger. 
When a person demands payment or another benefit in return for not revealing compromising or damaging information about them, that is blackmail.
It Happened to Me
I have been both doxed and blackmailed. I can tell you that it's a very emotional, high-anxiety moment of vulnerability when the possibilities are running through your imagination about what could happen if the person responsible follows through with their threats. Your life and world suspend, frozen with the fear that has penetrated you without your consent. Panic feels inevitable.
Now, I never once considered giving into the demands. I don't trust that compliance will terminate the blackmail. In fact, in my opinion, it will only fuel the threat, giving way to higher and higher demands.
The good news though is that not all blackmailers intend to follow through with what they claim they will do if you fail to submit. With this in mind, I refused to respond, never giving them any indication that I read the email or contemplated doing what they wanted me to do. I can only assume that that rendered them powerless and they moved on to someone else. I am aware that at any point they may return, but at this point I have already mentally prepared myself for the consequences, which leaves them very little power if any at all.
I am happy to report a victory thus far, but that isn't the case for everyone. More often than not, it's not a happy ending.
Tips to Help Protect Yourself From the Get Go
There are some things you can do to help protect yourself from doxing and blackmail before it even happens.
The first thing I recommend is start with your internet service provider (ISP). Use a VPN (virtual private network) that will offer a more secure and discreet internet connection. VPNs are not free in most cases and can be a bit tricky to set up, but they can be a great way to create an extra level of security between you and anyone who seeks access to you or your internet connection.  
What does your IP address reveal?  

An IP (internet protocol) address is a label assigned to each device connected to a computer network. An IP address is used for identification and location. Your IP address can potentially reveal everything about you, including your legal name and physical home address — arguably the  two most private pieces of information you possess. Protect them at all cost.
I use my initials for virtually everything now, but I wish I had been doing that long ago. After having been blackmailed and doxed, I still try to keep my information as private as possible even though I know most of it is online and available somewhere. Using my initials provides a little more security between me and anyone who may feel the need to access my legal name.
Register your phone and utilities in your initials rather than your full name. Let the company know you wish for your search results to be private or not display your information at all.
Don't Give Out you Home Address, Ever
Never never ever give out your home address. Get a box at a postal place and have all correspondence and packages delivered there.  
Bonus: A postal box also serves as a stable mailing address if you move a lot. Get a mail service that offers forwarding. This way, no matter where you go you are able to have your mail sent to your current location. This idea is great for the traveling entrepreneur.
Speaking of addresses, use a designated email address for your adult work. And unless you use your legal name for your adult work, make sure your work email does not not correspond with your legal name. Using your legal name in your email address is definitely a way to have your information exposed, especially if you have personal social media tied to the same email.  
Getting Paid
Do not use Cash.app, Venmo, PayPal or any other type of direct pay money apps for adult work. These apps often display your personal information and require social security numbers. They are also not sex worker friendly, so it is easy for someone who has ill intentions to get your information, as receive products and services and then report said products and services to whatever relevant financial institution as a TOS violation. They will get money back, you will lose the money you earned, as well as your account.
Instead, set up a business and open a business banking account. 
Don't Share Hardware
Don't use other people's laptops, desktops or phones to log into anything. If their device saves your login information, they now have access to all of your personal information. Some people also have keyloggers which will automatically remember your login information for the sites that you visit.
 A lot of people use the same username and password for multiple accounts for easy recollection, therefore if they have one they may have access to others.  
Keep your Personal Private
Your work life needs to be public to some degree, but make your personal social media private and use different photos. Do not add your industry friends and accounts to your personal space. Suggested friends will show your personal page to your friends on your adult pages.  
Make sure to uncheck and deactivate any security options that link your personal contacts with your social media accounts, as they will recommend you to your personal friends and vice versa. Every wondered how a fan got your personal Istagram, Twitter or Facebook? Well, there you go!
Proxy Phone Numbers
Get a Google voice (or similar service) number for everything. Do not give out your permanent, personal phone number. 
Pay to Scrub the Web
"Scrubbing the web" is the process of contacting websites that display your personal information in order to have the information removed. It's not 100 percent as many sites are abandoned and not being managed by a human, but it's better than having your information floating everywhere so is worth the effort.
Create an "alternate identity" for your adult work. If you are already in the business, it may be too late for this, but using a different name can help you mask your identity and confuse people who don't need to know your real name. My alias initials are the same as my legal name, so it's not too far off — just enough to not randomly volunteer my information. I also don't suggest using any variation of your legal name in your stage name.
Assorted Tips
Be careful who and what entity you agree to work with as it's necessary to share model release forms and IDs. Signing release forms and providing your identification exposes you to others, some of who you may not want to have that information.
Don't use hotspots and free wifi. Being on public access wifi and unsecured connections exposes your information to anyone else on the network with tech savvy skills.  
Lastly, do not share your true location with your fans and customers. Although it is a great tool to interact with others who share that in common, it is unfortunately divulging information you should be protecting.  Your safety should be your #1 concern at all times. No amount of money is worth risking your life.
Remember: You can never be too careful when you are protecting yourself and those that you love. Good luck out there and stay safe!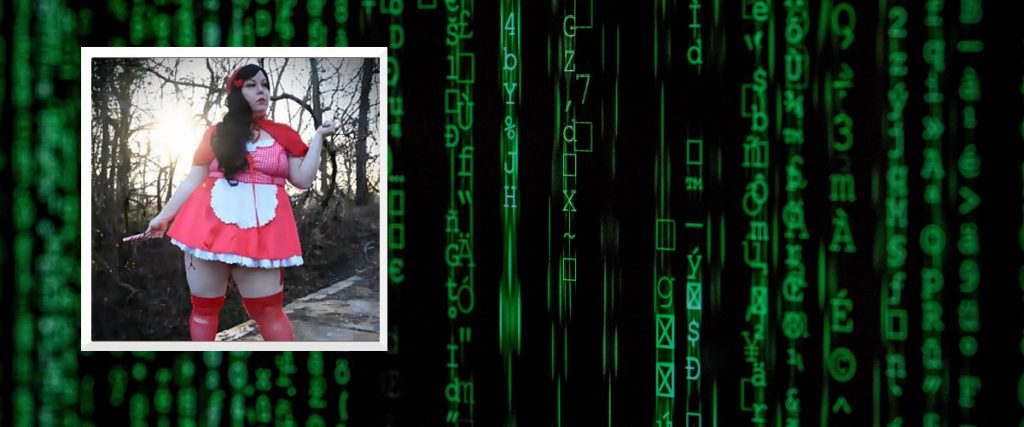 —
Kari "Platinum Puzzy" Anthony is an events trailblazer in the adult industry community. She created and organized BBWFANFEST, the first BBW niche trade and awards show recognizing plus size performers, and BBWCAMHOUSE — the first live 24-hour voyeur house filled with curvy adult stars, cam performers, dancers and more. Email her at platinumpuzzy@ynotcam.com.
Header background image by Markus Spiske temporausch.com via Pexels.