Nicky Doe – aka @nycgirl811 — moved to New York City from Philadelphia about four years ago. This was around the same time she started camming on Chaturbate.
Since then, Doe's cam career has taken some twists and turns. She's also expanded into other areas of the online content creation world.
"I have a blog and am launching a podcast later this month," she shared, "and I'm a little stressed out! When something is in writing in front of me, I analyze it over and over again, tweaking ideas constantly and overthinking everything."
Looking at Doe's spaces online, you'd never guess she was feeling any pressure. Getting back to breezy, she shared something monumental with YNOT Cam: "There was the time I made out with a guitarist from Vanilla Ice's rock band while they were on their national Jillian's tour…"
Jillian's, for those of you who don't already know, was an entertainment-restaurant chain headquartered in Reno, NV – think Dave & Buster's, which actually bought out some of the organization's locations before the whole thing went under. As of December 2018, all former Jillian's locations have been closed.
"I was nineteen-years-old and basically realized at that moment that I was kind of a big deal," Doe said, with a metaphorical hair flip. The most hilarious!
Nicky Doe shared even more of her hilarious-yet-cutting insights with YNOT Cam. It's no Vanilla Ice make out sesh — it's better.
YNOT Cam: What prompted you to begin your career online?
Nicky Doe, aka @nycgirl811: I've been in the restaurant business for about eighteen years. I quit my job as a bar manager to prepare for my move to New York City. Someone told me about cam sites. Curiosity got the best of me, and I went on and checked it out. The first night I was surfing around, I came across the room of a [model] that had a personality and smile that I just had to talk to. This was the moment I realized that this cam world goes beyond sex. It's also a social platform.
Since my income had been dramatically reduced by stepping out of my position, I decided to cam up and earn some tokens. For about a year I used all earned tokens to support and "abuse" — I love spanks — other models. Once work hit a rough patch, I began cashing out my tokens and living off the income. Camming allowed me to live "job free" in New York while traveling the country to go to multiple adult conventions.
Ultimately, I realized that even with a full commitment to camming, the income consistency just wasn't there. I turned back to bartending full-time and camming on the side.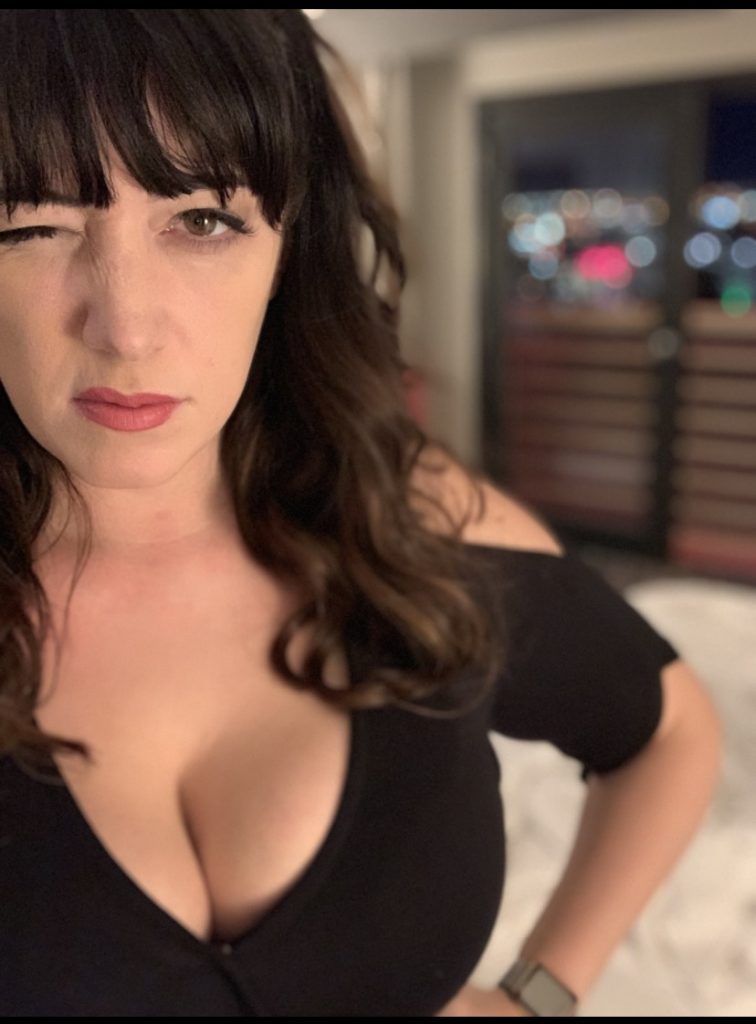 People often think cam is a 20-some-odd-year-old's game, but you got started in your 30s. What advice would you give would-be models who are over thirty?
I love being an older model. Aside from everyone assuming all women over thirty are MILFs, there are so many advantages.
The maturity that usually comes with age helps you avoid so much unnecessary drama you see amongst some of the younger models. This is a job, not a dating service. I'm not here to compete with anyone. I'm here to work with everyone. We should all build each other up rather than taking each other out at the knees. I mainly don't get wrapped up in these things because anyone under twenty-five years old basically thinks I'm "granny porn."
It sounds like you might be alluding some to divides that exist amongst sex workers within the community…
We live in a world where sex workers aren't even kind to each other. That makes me so sad for our future. There's a sense of arrogance from one type of worker to another. None of you are better than anyone else. We are all fighting the same war here and need to stick together to come out on top. Strippers, escorts, doms, porn stars and cam models, get your acts together. We are all on the same side. If we can't all come together as allies, then there is no hope for changes in the stigmatization of our industry.
Trying to get some work done on my laptops but someone wants cuddles… ? pic.twitter.com/SLyrjsMgAd

— nycgirl811-Former John Casablanca top model??‍♀️ (@nycgirl811) July 25, 2019
What are some of the best things about working online?
Camming has helped me with my self-image in ways I couldn't ever imagine. Like many, I've struggled with my body image for the majority of my life. I was the girl that allowed boys to take her for granted and walk all over her, all because I was "plus sized." When you take yourself out of your comfort zone, you see that there are so many other people and opinions out there. For every person that might not want to date you because they're concerned about what their friends might say, there are at least ten that would be proud to show you off as theirs.
I can't even begin to describe how the online community has changed my life in terms of friendships. Some of the most incredible people I've met in life have been through Chaturbate. I have traveled around the country to go to expos just to reconnect with fellow models and even some fans. When I'm not with them, we stay in touch. There is something refreshing about being with people that have a different outlook on life than many "vanilla" friends that I have. These online relationships, at least in my experience, are far less judgmental than many IRL interactions. After all, we have all seen each other naked at some point, how much more vulnerable can we get?
What are some challenges that come from working in the cam space?
In that same method of thinking – "We've all seen each other naked" — this makes dating extremely difficult.
First obstacle: dating apps. Can't use them. Suppose a "fan" stumbles across your profile in any of those apps. They now know your legal name and possibly have access to any linked social media profiles. Pass.
So, say you meet someone organically… When and how do you tell them about your "alter ego?" It's a delicate subject for many. Thankfully I live in an ultra progressive city, and people are afraid to offend someone by not accepting them for who they are. "You don't like that I've shown my tiddies on the internet to strangers for money? I'm offended!" BOOM! Now you have to date me to show how progressive and open minded you are. Ha! I win!
Seriously though, I've had one guy stop talking to me because of it and another one just couldn't handle the jealousy that comes with dating a cam model. The few guys that I have found that are okay with it have all been geographically undesirable.
I've basically come to the realization that I need to date someone in the industry, which is fine but hard to pin down locally.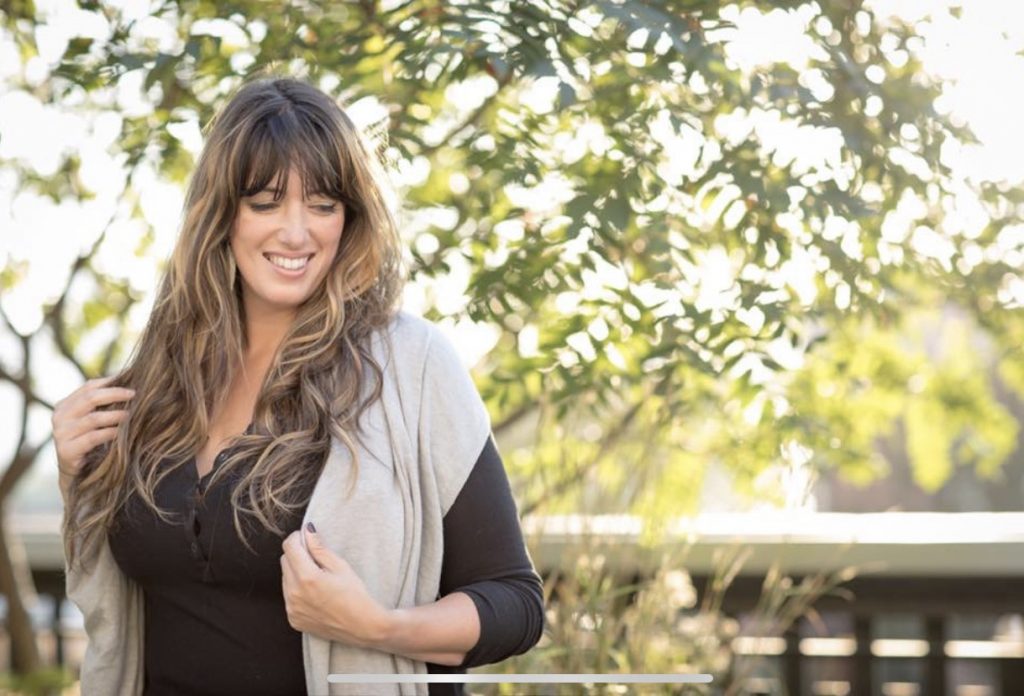 Your Twitter bio warns that "ALL dick pics sent will be shared publicly on snap" – Along with this strategy, what's the best way to manage being pummeled by dick pics and not let it get to you?
I have 100% shared unsolicited dick pics on snap and Insta. I crop the names out so I can't get into trouble. I'm not sure that I would, but better safe than sorry. It's not because I don't want to expose the sycophants. I sould probably share more often than I do, but I'm lazy.
I think the main reason guys send pictures like these is because, in that moment, they're thinking with the wrong head. I know I have sent some things during some naughty moments that, post-climax, I would never consider sending — however, never to a stranger!
All in all, I don't really let them get to me. I ignore them unless they are persistent. If I feel that line is crossed too many times, buckle up for the biggest shame trolling of your life.
Something I say nearly every time I cam is that even though my DMs are always open, it doesn't mean you should send me dick pics. If you meet a lady on the steer, do you say, "Hi! I'm Chad. Nice to meet you." Or, do you pull your dick out and say nothing? One of those scenarios can get you arrested. Make better choices, Chad.
You are nominated for the "Funniest Model" YNOT Cam Award – congrats! How does humor factor into your work?
I've been in the restaurant industry for just under twenty years and twenty-four years in customer service. I am also the daughter of one of the wittiest men I have ever met. I think this combination has really influenced my personality. Most of the bars I have worked in have been blue-collar neighborhood spots. Being sarcastic and quick witted comes second nature to me.
Now, on the other side of that coin, I'm not creative. AT ALL. Writing "funny material" is nearly impossible for me to do. For a live cam show, I'm aces. I just interact as my normal self.
That being said, with this nomination and my upcoming podcast, I feel like this life of anonymity is about to be completely taken away from me. Although I was outed for what I do, I kept my username secret from my "normie life." It's time for me to put my own insecurities aside and take advantage of my position to help others. I ask that anyone that knows me personally be kind. I ask that anyone that knows any other sex workers keep in mind that exposing their personal information completely jeopardizes their safety.
I really hope that together we can assimilate our two worlds and people won't continue to lose their lives because of this divide.
Off to a great start. #bloopers pic.twitter.com/VUbb5X9001

— nycgirl811-Former John Casablanca top model??‍♀️ (@nycgirl811) July 25, 2019
Since you raised it, can you tell us about being outed?
Being outed as a cam model and a sex worker is quite possibly the biggest fear we all have. That and being doxed and potentially exposed to people that may harm us. I would tell any prospective model that absolutely cannot fathom exposure not to cam. You will forever be on the internet.
I changed my format to non-nude public shows, other than then occasional boobies. In NYC it is legal for women to walk around in public topless so what's the big deal on a cam site?  Shortly after that format change, I took a break from camming for several months. Work had gotten crazy, and I was mentally exhausted from camming full time. I thought I had dodged exposure. One day, a good friend from home contacted me to tell me that a guy I had considered a friend was showing pics of me camming to all of the regulars at the bar that I was the manager at years ago. It was by far one of the most emotionally overwhelming experiences in my life. Thankfully, I was sitting next to a lifelong friend in that moment and it gave me the courage to own it. I sent a mass text to my closest friends that didn't know and then took to my personal social media and got ahead of the impending train wreck.
My sister is the only person left in my family and thankfully I told her about this a couple of years ago. She was super supportive right out of the gate, and I'm eternally thankful for that. Telling my friends was terrifying. I come from a suburban area filled with boredom. I was sure that this news was going to become the town's big gossip. I'm so glad I was wrong in that assumption. The outpouring of support and positivity that I received had me in utter shock. The only negativity put out there was how sorry they felt for the guy that outed me — sorry that his life was so boring that he had nothing better to talk about than what he had found while digging deep in the trenches of the internet to find me.
So, unexpectedly, it sounds like being outed was — yikes — "positive" in a way..?
I definitely see some people judging me for my choices. My cousin — who is a tremendous progressive — said to my sister, "I understand why other [women] do this, but not Nicky. She had so many opportunities in life to do better than this."
So, sex work is good enough for the less fortunate, but not if you have a private school education — Got it. I hate that concept the most.
Yes, some of us are victims of circumstance, however, there are many of us that choose this lifestyle happily. This week, I will be recording my first episode of a podcast I've been dreaming about for about a year. I will primarily be working with other sex workers to discuss anything and everything. I hope to help a little bit in the movement to normalize sex work. Feel free to reach out if you're interested in joining for an episode!
Okay so we seem to have sorted things out a bit on the tech end. Just need a few more things hardware wise so we don't look so ghetto. ?? pic.twitter.com/1Qd069yLRV

— nycgirl811-Former John Casablanca top model??‍♀️ (@nycgirl811) July 29, 2019
Outside of work, what are you most passionate about?
I love traveling. One of the beauties of camming was being able to travel and work from anywhere I went. I didn't grow up in a wealthy family. My parents really budgeted their money to afford a good education for both my sister and myself. That being said, we didn't have big annual family vacations. Our family trips were typically driving to a family member's house somewhere on the East Coast and staying there for a few days.
As I got older, members of my family were constantly sick. Like dominoes, we lost loved ones one by one. Since I was stuck at home dealing with these things, I never traveled with my own funds. I got my first passport when I was thirty-one years old and vowed to use it every year for the rest of my life. I've used it twice and I'm about to turn thirty-eight. Hopefully I can do a better job at keeping my promises to myself in the future.
If you could change one thing about today's world, what would it be and why?
I would love to be able to kill the internet for one day a week or at least one day a month. I understand how unrealistic that is and how ironic it sounds coming from someone who works online, however, I feel like we have all lost the ability to truly connect with people on a personal level.
We are so focused on social media and competing with our peers because their lives look so great on Instagram that it's damaging all of us in ways we are too blind to see. We are missing out on the beauty of the actual life around us because we are so focused on the filtered lives in our phones. I challenge you to put your phone down for five hours in one day. It's surprisingly refreshing.
Find Nicky Doe on Twitter at @nycgirl811 and on Chaturbate right here.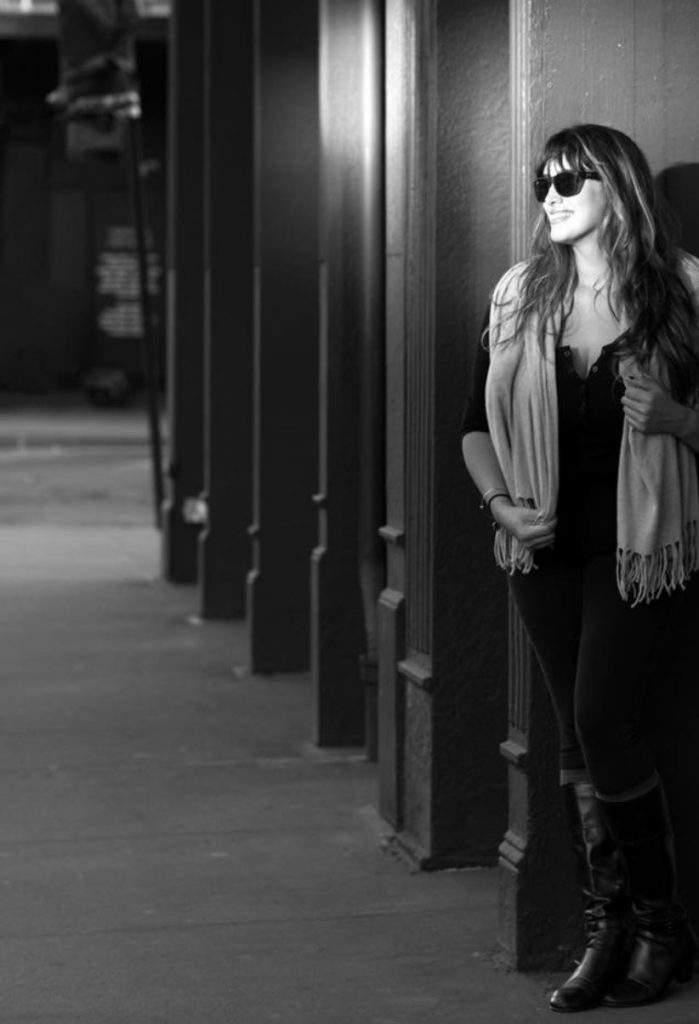 —
Erika is a sex positive people watcher (and writer). Email her at erika@ynotcam.com.
Not gonna lie — I dig "Ice Ice Baby," as well as this metal-esque version, "Too Cold" #sorrynotsorry