"I started my own website sexykarenxxx.com over fifteen years ago, when adult sites were pretty new," Karen Fisher explained. "Things were very different back then — there was no 'free' porn and fewer sites in general. We also didn't have platforms like OnlyFans, Premium Snapchat and other ways to make money outside of having a website."
So begins Fisher – the Ultimate MILF from Portland, OR — who has invaluable perspective on changing industry and consumer trends, as well as adapting one's career within that context.
—
YNOT Cam: I read you have a nursing degree..?
Karen Fisher: Well, I never actually worked as a nurse. I basically just got the degree because of family pressure. For me, it would be difficult to give up all the freedom that comes with being in this industry and work for someone else. Before I started adult modeling, I worked as a bartender and cocktail waitress and an exotic dancer… I originally wanted to be a ballerina and studied ballet for over ten years.
How did you select your name? It really stands out in its simplicity.
My first adult modeling job was for SCORE. They told me I needed a name. I really liked the Playboy Playmate Karen McDougal at the time. That's where I got the name Karen from. Then, SCORE picked the last name of Fisher.
What are some of the best things about your career? What are some challenges?
I like that I can work from anywhere and decide my own schedule and how much I want to work. For me, I feel one of the biggest challenges is being self-motivated, mainly because I'm not accountable to anyone else. I have to hold myself accountable to get everything that needs to be done done. And to make it in this business, you definitely need to hustle and work hard.
How do you balance being available to fans via multiple platforms and keep from getting overwhelmed or overloaded at the same time?
There's no big secret to it. I just put in the work, and I get it done. I've also gotten really good at time management. I don't engage with time or energy vampires or people who don't understand my time is valuable.
Outside of your career, what are you most passionate about?
I really love skiing, hiking and other outdoor activities. I also enjoy travel. I'm passionate about animals and have two kittens and a rabbit. It's fun to watch them interact with each other.
If you could change one thing about today's world, what would it be and why?
I feel like we should all just be kinder to each other. Let's stop judging each other, and let's stop hating on each other. If someone is less fortunate, that doesn't make them less-than or a bad person. If someone is different than you, it doesn't make them evil or wrong. There's just been too much hatred and division these past few years. I hope this trend will change sooner, rather than later.
Find Karen Fisher on Twitter at @SexyKarenFisher.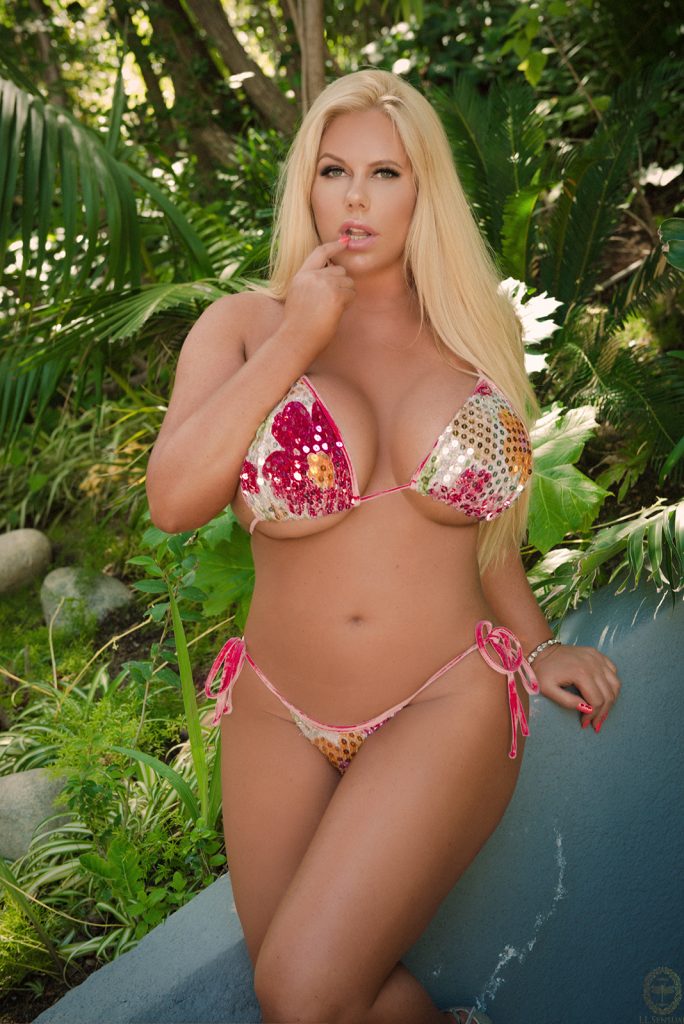 Bonus: Trivia time! 
If the name Karen McDougal sounds familiar, it's maybe because she knows the President.
McDougal is known for being Playboy's "Playmate of the Month" for December 1997 and "Playmate of the Year" for 1998. In 2001, she was voted runner up for "The Sexiest Playmate of the 1990s." Though she's lived a fairly private life since the '90s, her alleged affair with Donald Trump put her name in national headlines before and after the 2016 US Presidential election.
—
Erika is a sex positive people watcher (and writer). Email her at erika@ynotcam.com.