As I mentioned in last month's article, enforcing our boundaries is an important skill. One awesome thing about camming is it offers ongoing opportunities to practice standing up for ourselves. We can say what we mean and ask for what we want — if some fans don't want to stick around, there will always be new ones. The stakes are much lower than, say, negotiating a rent reduction with our landlord. Interactions are in real time, without the physical threat of face-to-face encounters. These factors make camming an excellent training ground for assertiveness.
If you struggle with asking for what you want — and holding firm until you get it — here are some simple steps to practice skillful assertiveness.
Where Do You Assert Yourself Naturally?
Assertiveness is not an all-or-nothing quality. Often we stand up for ourselves in certain situations and are less brave in others. Maybe you have no trouble asking for what you need:
In your physical space — by asking people to back up if they stand too close, not giving hugs without permission or letting folks cut in front of you in line.

In your social life — by initiating contact through texts and calls, by only attending the events you want to and skipping the rest or not allowing people to tease you in ways you find uncomfortable.

In business exchanges — by treating your time as valuable or insisting you get full value for what you pay for or negotiating for better terms.

In academic settings — by engaging in respectful debate with professors and classmates or expressing your opinion even if it's unpopular or asking for further explanation of a concept you don't fully understand.
Take out a piece of paper, look over this list and think back to a time when you asserted yourself gracefully. Write out what happened and how other people responded to you. Jot down how you felt in the moment when you decided to take a stand, and how you felt afterwards.
The practice is to tap into that innate assertiveness and expand it into other areas of our lives. Now it's time to think of a situation where we want to make a change.
Practice Your Script
The next step is to write out a practice script asking for what we want. Rehearsing aloud is incredibly helpful, bringing our desires to life. It gives us a chance to get comfortable using our own words and exploring different approaches.
Here are a few basic scripts to try out on cam and in real life:
If someone calls you a name you don't like, say: "I'm not crazy about that word. Call me [X] instead."
If a fan wants to meet you IRL or keeps asking personal questions, you can try: "I love our sexy time together so much, but the fantasy is what makes this so fun. Let's not ruin what we have with real life stuff."
If a fan keeps making special requests without tipping for them, you can say, "Seems like [X] is really important to you. To get what you really want you need to invest in yourself—and me! Otherwise, I'm afraid you're going to have to find someone else to do that for you."
Assertiveness Tips
A few things to keep in mind:
How we behave matters. Assertiveness does not mean being a jerk, and we catch more flies with honey than vinegar. Simply saying, "I'm unhappy with this situation, and I need things to be different," is sufficient.
We don't need to explain or apologize. As long as we're not harming anyone else, asking for what we need is perfectly justified.
Our boundaries can shift over time, and that's okay. What we need one day we might not the next. Again — no need to rationalize.
If people don't like it, they can move on. This might be the hardest lesson to absorb — and the most important. The reason we don't stand up for ourselves is because it's scary to lose people. Certainly in sex work, as in all service jobs, we have to put up with some annoying behavior to keep our fans satisfied. If we blocked everyone who bugs us, we might not have any fans left!
However, constantly bending ourselves out of shape guarantees that our lives grow distorted, out of whack, and exhausting. Only by stating our authentic desires — and surrounding ourselves with the people who honor them— can our lives snap into focus.
The ability to make clear, simple requests in a neutral tone is a bit of a superpower. Anyone who has their head screwed on straight will oblige, or at the very least, respond with equal calm and respect. Only someone who is looking to create drama will escalate, and you really don't need folks like that in your life.
Until next time, be sweet to yourself.
Lola D.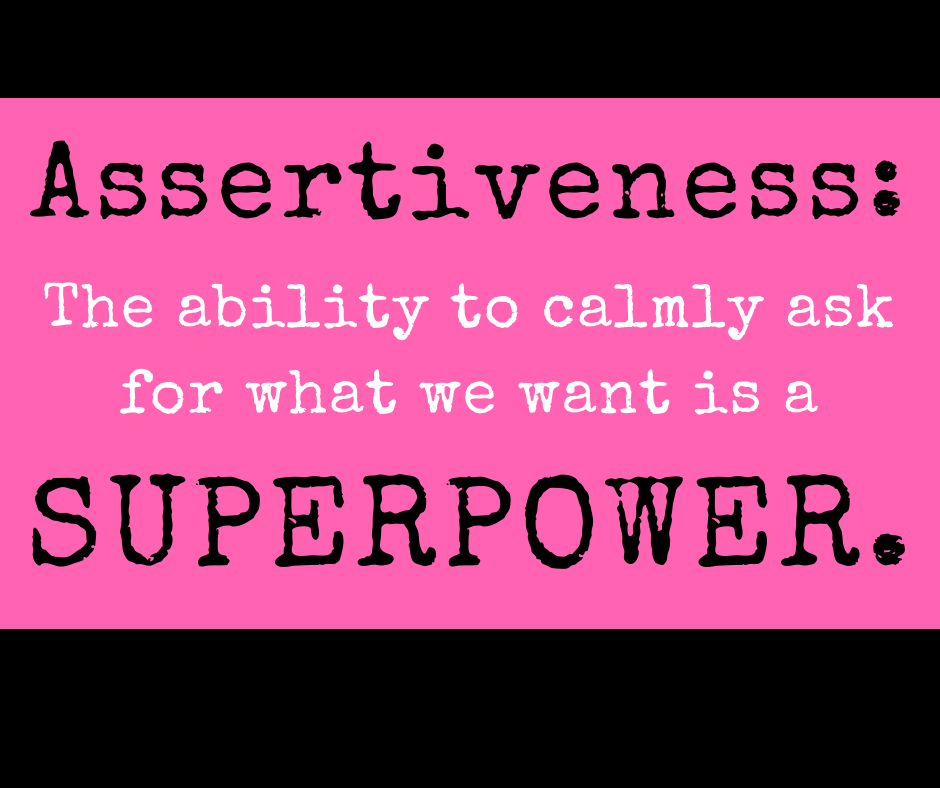 —
Lola Davina is a longtime veteran of the sex industry and author of Thriving in Sex Work: Heartfelt Advice for Staying Sane in the Sex Industry, a self-help book for sex workers available at Amazon, Barnes & Noble, iTunes and wherever else ebooks are sold. Get the audiobook version here. Contact Davina at Lola.Davina@ynotcam.com and visit her on Twitter at @Lola_Davina, as well as on Facebook.
Image of Lola Davina courtesy Pat Mazzera.