If you speak out loud, you apparently have an accent.
Your accent comes from the way you shape your mouth and move your lips and tongue while forming audible sounds and words. The actual words you choose may also contribute to your accent. Things like saying "lift" instead of "elevator" or "you guys" instead of "y'all" is an important part of the unique way you speak.
These factors come together in the form of your own unique sound and voice. And though people sometimes try to assert that some accents sound "better" or "worse" than others, that's actually totally untrue.
The study of accents reveals that sounds themselves don't possess inherent beauty or appeal, or not. Rather, how one perceives accents largely depends on social and cultural associations. Put another way, the same message or phrase spoken with whatever accent may or may not be heard as lovely or appealing — it all depends on the listener whose ears are receiving it.
This is all very interesting in the context of Lala Capri, who feels that her unique accent — possibly coupled with the dulcet sound of metal coursing through her room — contributes to her unique appeal. Thinking about this can provide many insights, both in terms of thinking about accents in general, as well as thinking about your own unique appeal online, accent or otherwise.
Read on to learn a bit more about Lala Capri and her uniquely appealing voice on cam.
—
YNOT Cam: Can you tell us a bit about your time on cam?
Lala Capri: I [recently] hit my three year camaversary! I started when I was twenty nine, and I'm now thirty two. I feel like I'm still continuing to grow and get better and better.
I started full force — two shows a day, eight hours a day — to build a client base. Within three months, I was invited by Cam4 to [the Adult Entertainment Expo]. From there, I was invited to [other trade shows] and began getting nominated for awards.
? Live on @StreamateModels ?https://t.co/zG8hCi3vdl pic.twitter.com/zeF9vkD2mu

— ?Lala Capri ? (@Lala_Capri1) November 2, 2019
What's you best advice for new models getting online?
Find something unique about yourself and play it up on camera to make your cam persona stand out. [This] creates easier money coming in just for being yourself.
I'm from a very small town in Kentucky, so I've learned to use my unique accent to my advantage. From the beginning, clients loved my voice. Just the way I spoke drew in clients from all around the world, for many different reasons.
How does music find its way into your cam room?
I've always said metal has my heart, and that if there was no music there would be no Lala. Everyone that knows me knows I'm a Slipknot superfan. So when I watched other cam models early on to learn, I realized there wasn't enough music incorporated to enhance shows in my opinion, let alone rock music. So, another trait in my regular life that I brought to my cam persona was my need for unique music.
I pay attention to the client's mood in the room and play specific music for what I'm doing.
What's the best thing about working online?
A highlight from cam modeling being my career is being afforded to travel all around the country. Being a part of conventions has allowed me to be a part of so many things. From being nominated so many times, presenting awards and networking with other models and companies, [these things have] been a part of the job that is priceless in terms of long-term success.
What about challenges?
Things, however, are not always easy. In this job, you receive what you put in. I've had challenges with learning technical things — learning editing software, different angles, lighting and constantly making sure I'm staying current and interesting to clients, both old and new.
I can tell you that, when you hit a moment in camming when everything seems too difficult, just reach out to a coach, mentor or friend to help you get passed the challenge. That's when you are growing and not plateauing.
Find Lala Capri on Twitter at @lala_capri1 and on cammodels.com.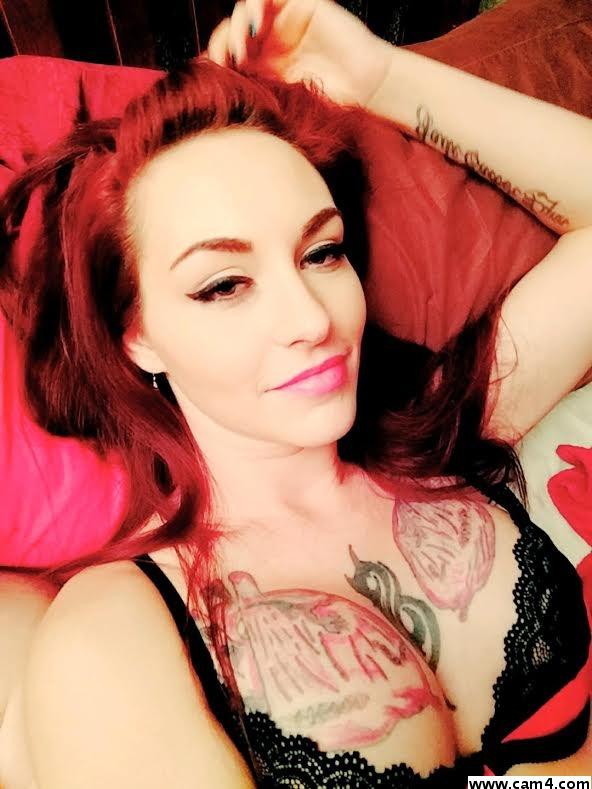 —
Erika is a sex positive people watcher (and writer). Email her at erika@ynotcam.com.