Security expert Brian Krebs has noticed something a bit peculiar about the new iPhone 11 and iPhone 11 Pro. Location Services aren't working the way that they're supposed to.
In theory, if you toggled the appropriate privacy settings for each app and system service, your device shouldn't be asking for your location data. However, users are finding that their phone is still getting asked for their location. Meaning that you might have it set that a particular app or system service can't query your location, but you may still be seeing that little arrow icon that shows that it's accessing your data anyways.
Why Your Location is Being Shared
First things first, it's important to note what Location Services does. According to Apple, Location Services "allows Apple and third-party apps and websites to gather and use information based on the current location of your iPhone or Apple Watch to provide a variety of location-based services. For example, an app might use your location data and location search query to help you find nearby coffee shops or theaters, or your device may set its time zone automatically based on your current location."
Sounds like a pretty positive premise. In general, we use this tool very often. Who among us has desperately looked for the nearest Starbucks?
But Location Services also periodically send the geo-tagged locations of nearby Wi-Fi hotspots and cell towers to Apple. It's used to create a database of Wi-Fi hotspot and cell tower locations.
Here's Why It's Now Being Shared Without Your Position
Initially, in a statement to Krebs, Apple said that the Location Services aren't acting in any way that they weren't programed to. But they seem to have redacted that in a statement from Apple to TechCrunch. According to the statement, it's being caused by ultra wideband technology.
"Ultra wideband technology is an industry standard technology and is subject to international regulatory requirements that require it to be turned off in certain locations," an Apple spokesperson said. "iOS uses Location Services to help determine if an iPhone is in these prohibited locations in order to disable ultra wideband and comply with regulations."
The spokesperson assured TechCrunch that the management of ultra wideband compliance and location data is done only on the phone. Any location data that is received because of the ultra wideband compliance is not collected and sent to Apple.
So, What Can We Do About It?
Unfortunately, not much. The only reason that Apple has given so far for the introduction of the ultra wideband technology is the use of AirDrop, which might not be worth sacrificing your location privacy.
That being said, if Apple is to be believed, they aren't collecting data and your location is staying on your phone and your phone alone.
Because of the concern around not being able to turn off Location Services fully, Apple says that they will be introducing a dedicated  toggle option to turn off the ultra wideband technology in a future iOS update. You may be sacrificing AirDrop for your privacy, but that feels pretty worth it.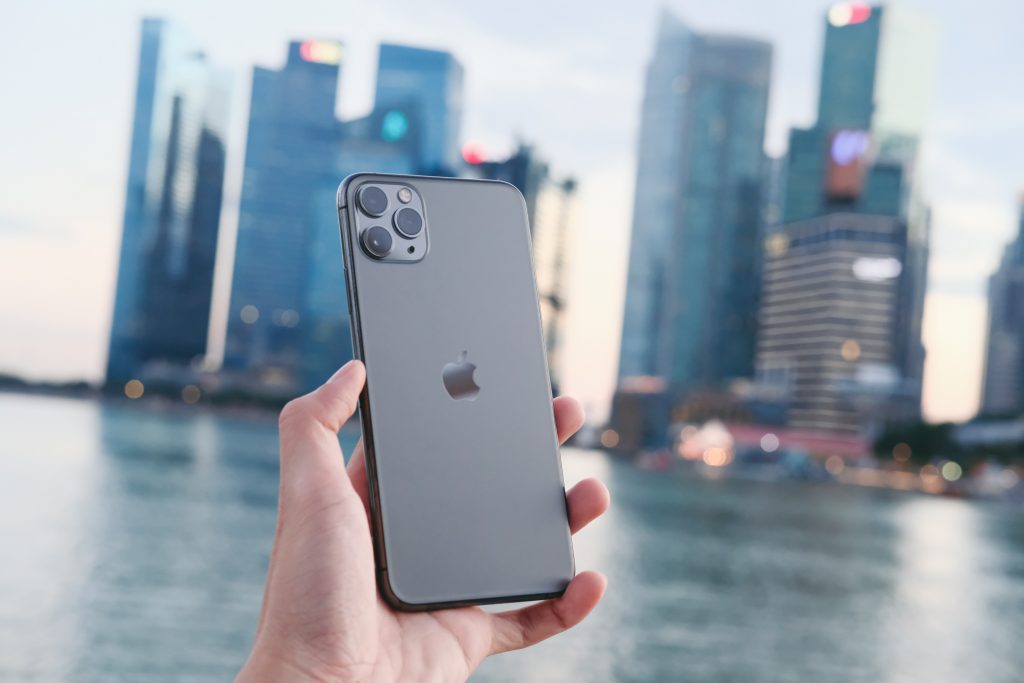 —
JackieMichele is writer and marketer living in the San Francisco Bay Area. Her work has appeared on Yahoo, Food and Wine and the Huffington Post. She's been an editor, an influencer strategist and ghostwriter, a librarian and a teacher. Follow her Instagram at @jackie_gualtieri and contact her via jackie@ynotcam.com.
Background header image by Daniel Romero. Other image by Thai Nguyen.