It's pretty likely that you're one of the 10 million users who chooses to utilize Canva for your online presence. Although there are other apps and websites similar to the content creation platform, Canva seems to have taken off since its 2012 launch. It's difficult to find an influencer who doesn't use Canva in some capacity, creating everything from their Instagram Story layouts to their YouTube video covers.
What is Canva anyway?
In our previous Cam Tech-niques series, we showed you how to use Canva yourself. specifically, we went in-depth on how to create a visual profile to tell your audience more about you on either your streaming website of choice or in your email and social media promotions.
The design tool, however, can already be used for a lot more. You can use its Elements to include free symbols on your designs. The app also functions as a basic photo editing system, allowing you to make touchups or add filters to make your photos the right representations of your style. If you don't have your own photos to use, you can also use their stock photos to get you started.
You can also connect your Instagram or Facebook account to grab your photos or search for free ones through their Pexels and Pixabay search tools. You can embed links into your images as well or even scannable QR codes. Basically, Canva has tried to create a one stop shop for all of your marketing design needs.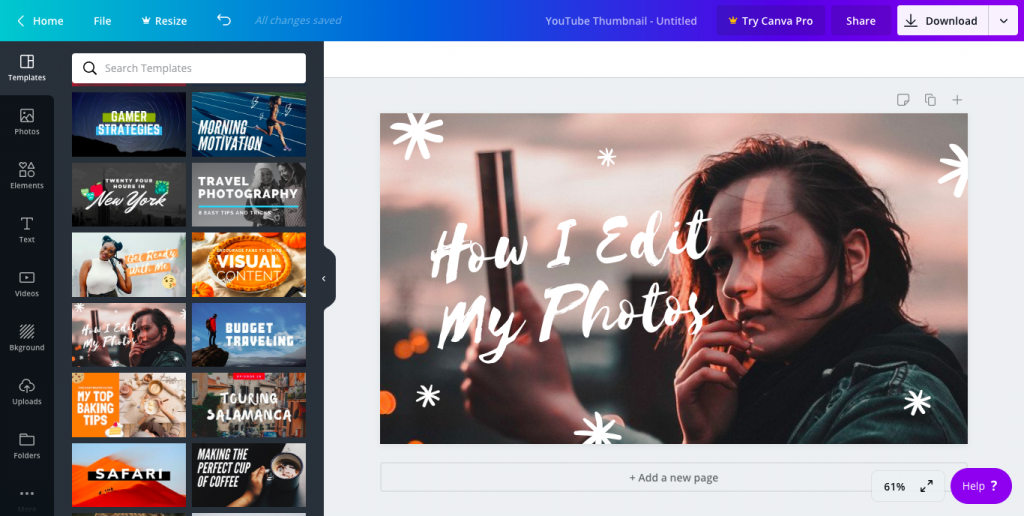 Canva in 2020: Video Editing and More
In 2020, Canva is going to try to go a step further. According to TechCrunch, in addition to photo and graphic editing and creation, the company is introducing a new video editing tool.
The tool can become a game-changer in how you create your videos for sale. It can further simplify your editing process and help you churn out more and more content. The video editing tool offers video templates as well as access to a stock content library with videos, music and more to make your videos look impressive, while keeping your time and work to a minimum. It will also come with easy to use animation tools, helping you make gorgeous intros into your videos.
The company will also continue to build out their Canva Apps. As of now, Canva Apps include Pixabay, Pexels, Facebook, Instagram, Embeds, Emojis, QR Codes, Google Maps, Giphy, Dropbox and YouTube. For as comprehensive as their offerings already are, Canva is planning on expanding those apps to a total of 30 in 2020. These apps allow you to insert elements like images, videos, codes and locations into your graphics, creating a more interactive experience for your viewers and followers.
Canva is also introducing Canva for Desktop. Although Canva.com does already exist, Canva for Desktop is a computer application. You'll be able to edit videos and design images easily through the application, even without internet access. Sure, you can do the same thing on the application on your phone, but sometimes it's a lot easier to try to edit something on a larger screen.
When it comes to marketing design, Canva already had your covered. But in the new year, they're looking to make all your design needs, from your social media posts to your emails to your videos for sale, able to be made all in one place.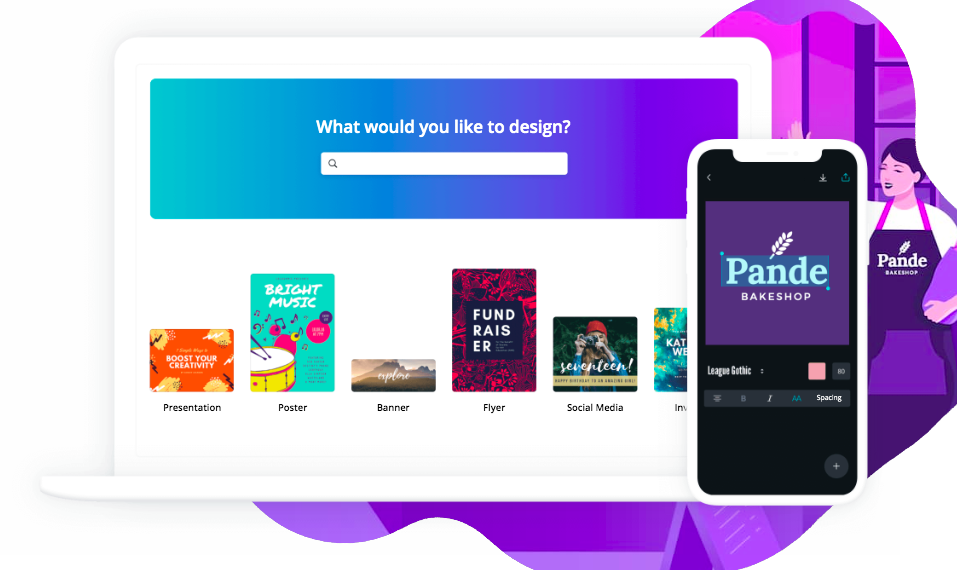 —
JackieMichele is writer and marketer living in the San Francisco Bay Area. Her work has appeared on Yahoo, Food and Wine and the Huffington Post. She's been an editor, an influencer strategist and ghostwriter, a librarian and a teacher. Follow her Instagram at @jackie_gualtieri and contact her via jackie@ynotcam.com.
Screengrabs by the author.