Are you working your fingers to the bone coming up with great ideas and content, but lack the know-how, skills or time to give it the love it really needs to make an impact?
Or maybe you're overwhelmed with all the multi-tasking it takes to post your amazing content where it needs to be when it needs to be and at the time it needs to be?
This week I speak with Gerald Orosz, the owner of Quick and Dirty Media (QDM), a company that specializes in helping adult industry creators take their content to the next level by offering expert video, photo, audio, editing, graphic design, content consulting, and content management services.
Read on to learn more from Gerald about QDM so you can determine if you need or would like to add a professional to round out your cam business.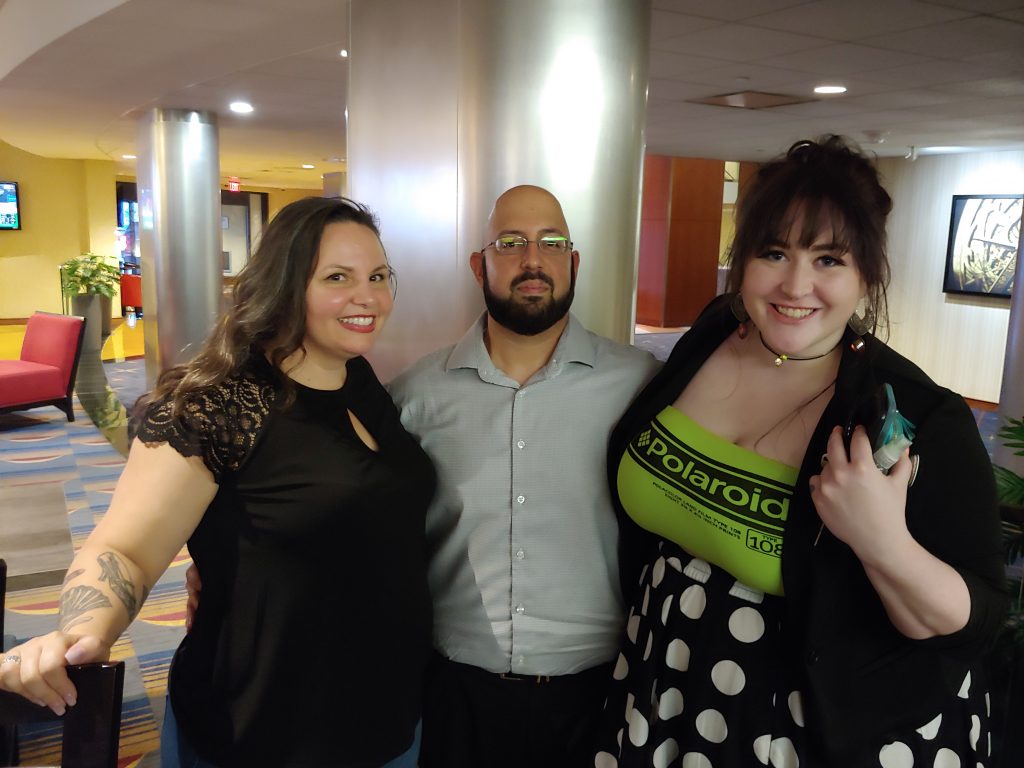 Gerald pictured with industry friends Jessie Sage and Kyra Kane
How did you get your start in the industry?
By helping a friend edit her cam show recordings. After I edited a couple for her, she asked me if she could start paying me to edit. At that point, I had an idea that I might be on to something.
What was the impetus for starting Quick and Dirty Media?
When you look at how many independent adult creators are out there, it's easy to see that a number of them could use some assistance with producing their content for one reason or another. I wanted to start something that could help to anyone in this industry, which included being affordable. I also wanted to create something that people in this industry could trust.
There have been too many people who've come into adult with the wrong intentions, and I didn't want to be one of them.
Why should a creator hire you when they can do it themselves?
There are a lot of reasons a creator could hire QDM instead of doing everything themselves. I'll give you a few of the most common reasons I hear from our clients.
The first and most common reason is time. Of course, this will vary a bit for everyone. Some of our clients are limited on time because their business has grown, or they have families they're also caring for. Or they may want more of their time to focus on fan interaction, making more content, camming, sexting/texting, video calls, etc.
Some creators may be limited by their own equipment or know-how. Not everyone has a computer that can edit efficiently or appropriate editing software. Some creators simply don't know how, while others have no desire to do it at all. In either case, we're happy to help.
We can do the things creators "hate" doing. For our clients who "hate" editing, they'll send us everything, lol. Other clients like to edit their own videos, but they don't enjoy making the previews, GIFs, pulling still images, making tube site-specific edits, making audio clips, etc. Others will send us their "problem projects" that have an issue they need help fixing, such as bad audio or color correction.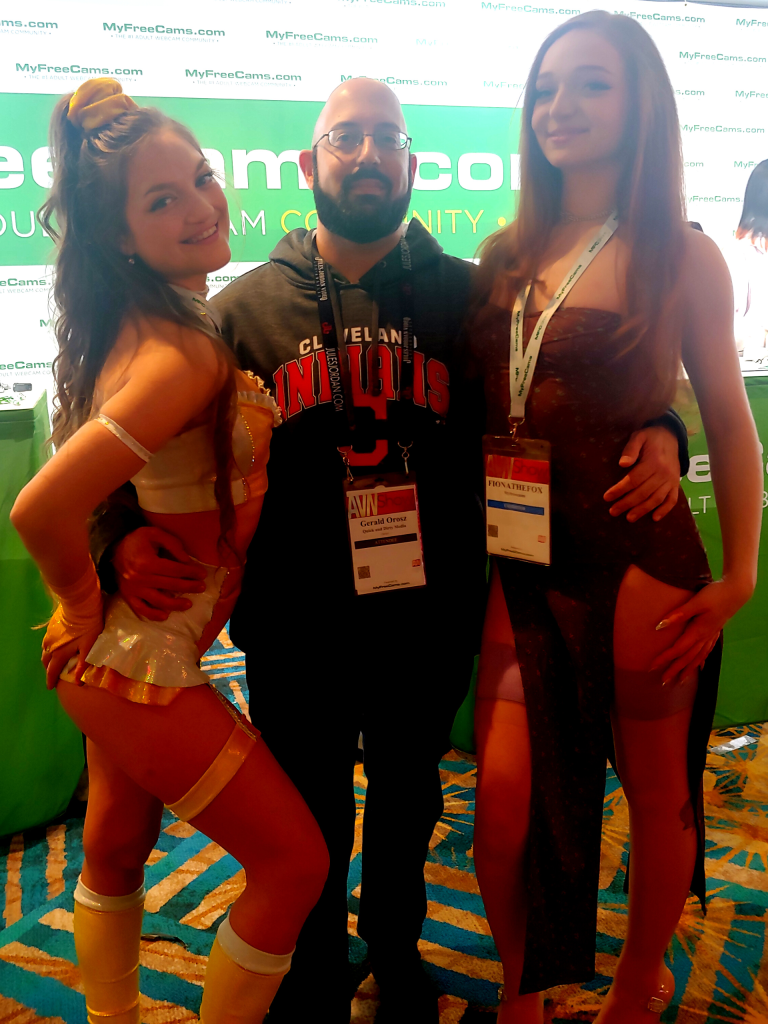 Gerald pictured with friends, models Goldie Fawn and Fiona The Fox.
What are some of the top content problems you see out there for cammers and how can these problems be solved by a professional?
For a while now a problem I've seen more and more creators looking for help with is managing their content or getting it everywhere it needs to be after it's edited.
Whether that's on a clip site, fan site, or tube site. This is why we also offer content management services in addition to editing services. Content management includes uploading, scheduling, writing descriptions, tagging, etc. We can offer a completely hands-free solution for adult content creators. Once you shoot it, we can edit it, then upload and schedule it on each of your platforms. Then send edited copies back to you.
The benefits I think creators will see from having things done are time, peace of mind, and the ability to grow their business. It makes a difference when you work with someone who understands your industry and business. We're familiar with the platforms. We understand current trends and hurdles. We also understand that this industry is always changing and evolving for a variety of reasons.
What are your goals for the company for 2023?
The only specific goal I had coming into 2023 is to start producing our own content.
I saw something once that said, "Make the type of porn you want to see in the world," and for some reason that stuck with me. I've been thinking about starting production for a couple of years and have a long list of ideas at this point. I think it's time to pick a couple of those and see what we can make happen.
Find and follow QDM on their website at QuickAndDirtyMedia.com, Twitter @QuickDirtyMedia, and Instagram @QuickDirtyMedia.
—
Alyssa Collins hails from Minnesota, where snowy days were the perfect excuse to stay warm inside and write. Over the years, she turned that joy into a career and has authored numerous articles for various publications (under pen names). Email Alyssa via alyssa@ynot.com.