VPNs — virtual private networks — are one of those things we all maybe talk about… but none of us really actually know about.
Maybe you know people who use VPNs to pretend that they're on the east coast so they can stream shows live as they air (instead of waiting around three hours later to watch on the west coast). Or, they pretend that they're in Canada to watch a show that's only on Canadian Netflix and not US Netflix.
These little tricks are all well and good, but that's not actually what VPNs were made for. Originally, a VPN was just made for businesses. They connected business networks together securely online, and they let you access that business network securely from outside the office.
Over time and as technology advanced, VPNs provided new advantages. For instance, if you're in a public Wi-Fi hotspot, you're vulnerable to prying eyes trying to access your private information. Or, if you're traveling, you can set up your VPN to access your home network, which, if you're a Windows fan, means that you can access your Remote Desktop on the road. If you're in a country that's blocking you from accessing certain sites, a VPN lets you put your location in a different place, essentially getting around the geo-block. And, if you're concerned about your internet service provider (or anyone who knows how to access your browsing history in a public hotspot) keeping tabs and data about where you're going online, a VPN will keep that information out of their reach.
But perhaps the biggest thing that VPNs can do is keep your location data away from those who shouldn't have that information. It's hard to stay anonymous online, but when you need to keep some anonymity, a VPN is a great place to start.
Now that 2020 is underway, it's way past time for you to take control of your online identity and keep some things just for you. If you're looking to get started with a VPN, here's a few good options.
The Do Everything VPN: ExpressVPN
ExpressVPN is my absolute favorite. Get around geo-blocks, encrypt all your information from hackers and spies and protect your location easily. It's simple to set up, and it'll run in the background without interfering with anything else. Plus, it's fast. If you set it to run every time you start up your computer, it'll boot up in mere seconds, keeping you safe quickly.
The subscription also covers all your devices, from your laptop to your phone to your tablet. It's also not a bad price tag, either. If you purchase a subscription for the whole year, it comes out to less than $10 per month.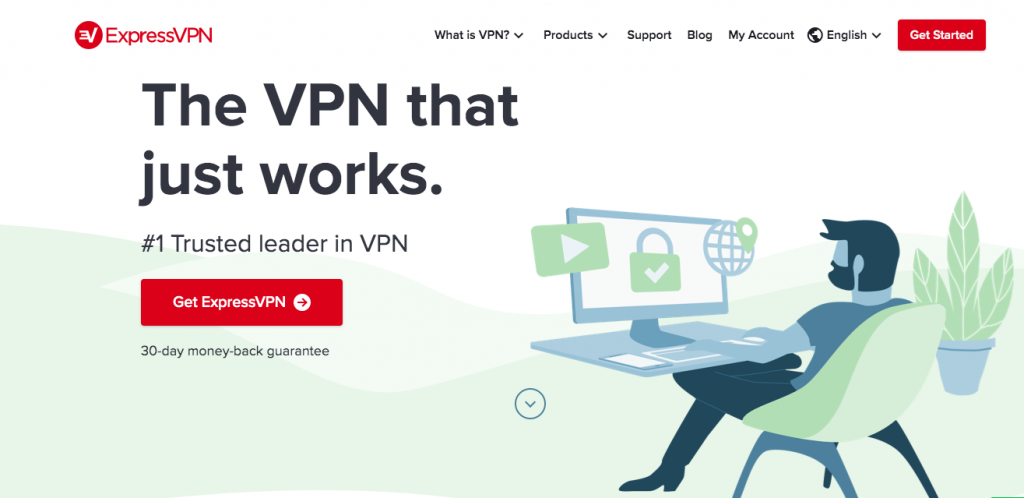 The Extra Encrypting VPN: VPNSecure
If you're mainly looking to use a VPN to keep your data and location private, VPNSecure is a super safe option.
VPNSecure never logs your data. With some VPNs, even though it prevents strangers or your internet provider from accessing and tracking your data and online history, they don't promise that they themselves won't do it. But VPNSecure makes a promise to all its customers that they will always have zero logging. Plus, you have the option to choose your level of encryption. If you want your data totally guarded behind unbreakable walls, you can do that.
Despite the super encrypting powers, this option is also not bad on your wallet. It's comparable to ExpressVPN, but, if you're willing to take the leap to get three years of service, it comes out to just $3 per month. Weirdly enough, they don't have a one year subscription option. You can only get one month, which is $9.95 per month, or six months, which is $8.32 per month, if you don't want to go for all three years.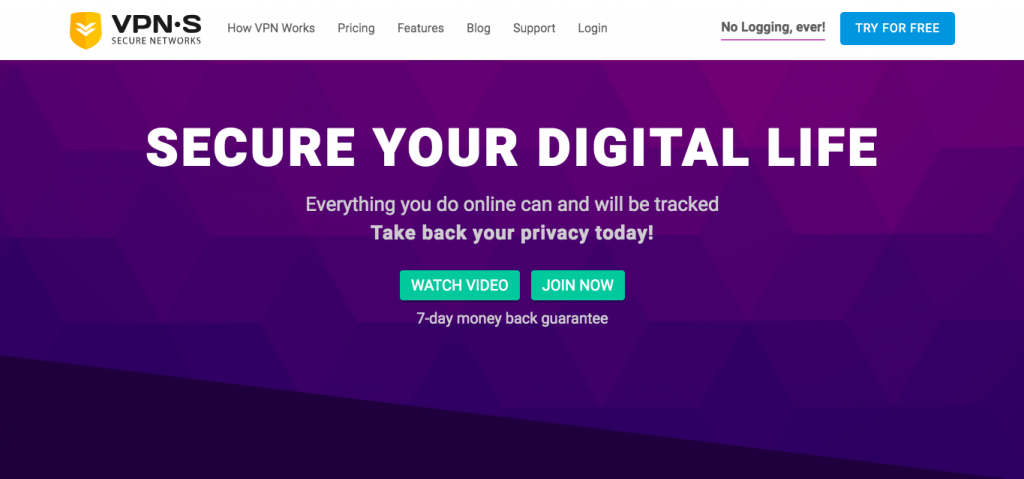 The Budget Friendly VPN: TunnelBear
There's a really good chance that if you know someone with a VPN right now, they're using TunnelBear. Most likely because it's one of the easiest to use options, and there aren't any frills to it. It's there to provide encryption and keep your data away from hackers, network owners, and internet providers. It'll even alert you when you're in a insecure public hotspot.
If you get one year of TunnelBear, it ends up being about $4.99 per month. Word of warning, though. If you're trying to use TunnelBear to watch another country's Netflix in the US then you may be disappointed. Still, if you're using a VPN for business and safety purposes, it's a good choice.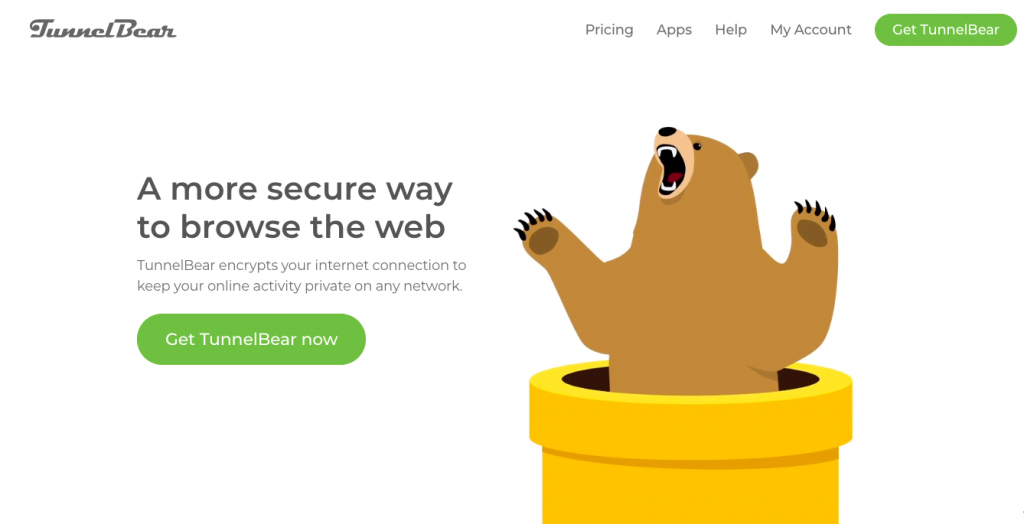 —
JackieMichele is writer and marketer living in the San Francisco Bay Area. Her work has appeared on Yahoo, Food and Wine and the Huffington Post. She's been an editor, an influencer strategist and ghostwriter, a librarian and a teacher. Follow her Instagram at @jackie_gualtieri and contact her via jackie@ynotcam.com.
Background header image by Gem Fortune via Pexels. Screengrabs by the author.