Goddess Marley is exceptionally rare. "I'm a Los Angeles girl, born and raised!" she shared — and as you may know, true LA locals are few and far between.
"I've lived in a bunch of different places since I graduated high school, but LA will always be where I feel the most at home," she continued.
Marley started in the industry in 2012 at age 23. "At the time, I worried that I was too old, yet here I am — recently turned 31 and only getting better with time!" she said.
In addition to being a rare LA local, Marley also has a passion for art — and a penchant for uncommon readings of said art that
"I really love art from the baroque and impressionist periods, and I have whole Twitter threads on how certain masters were really driven by their fetishes," she shared. "I used to get in trouble in art school for bringing this up in discussions in my art history classes. I thought it was funny!"
She even gave some examples.
First, "Here's a short one on Peter Paul Rubens, a Flemish master of chiaroscuro but also so well known for his scores of paintings featuring chubby and curvy women that the word 'Rubenesque' is derived from his name:"
He made so much baroque BBW porn that they gave this dude his own word – RUBENESQUE.

Shout out to a real one.
A man with a vision.
Peter Paul Rubens. pic.twitter.com/PpjUB50GgQ

— Goddess Marley ✈ AVN, LV – Jan 22. – 26th (@GoddessMarleyxo) June 2, 2019
And another… "I also did another one on Edgar Degas, who is regarded as a founding father of Impressionism, but I would also say he's the founder of voyeur porn:"
Anyway, I could go on and on about Edgar Degas' voyeur fetish and why it makes sense for an isolationist misogynist to paint women in a manner that breaks so many rules but-

One day I hope academics recognize him as not only a Master of Impressionism but Voyeur Porn as well. pic.twitter.com/DIJgIton8P

— Goddess Marley ✈ AVN, LV – Jan 22. – 26th (@GoddessMarleyxo) November 23, 2019
I don't know anything about art, so I am going to now spend the rest of my time learning from Goddess Marley. You too can learn more from her, especially in the fascinating interview that follows.
— 
YNOT Cam: What did you do before you started camming and producing clips?
Goddess Marley: Before I started camming and producing clips, I worked for an art gallery as a curator and sole graphic designer in their marketing department fresh out of college.
It was like my dream job in this beautiful Beverly Hills space selling millions in art, and I was good at it. Unfortunately, being there was a lot like The Devil Wears Prada, I felt like Emily because I wanted to be there but the Andy in me was constantly seething. The work environment was noxiously toxic and at times openly racist, but it was fine art instead of fashion and the director was less than capable. She and I got into a tiff after I'd been there a year, so I quit with no regrets and didn't look back. I wanted to have time to make my own artwork and designs anyway.
Shortly after that, I took a "part-time" position at an ad agency as a graphic designer and social media marketer, but I ended up working full time hours plus overtime with almost no pay. It was a small production company in Venice where the beach was steps away, so naturally there was shitty parking and I was late almost every day.
My boss was a chain smoker — I never saw him without a cigarette — and once again I was forced to quit because he expected me to come into the office after I had foot surgery. At the time, I was having cancerous mole removed and I couldn't even walk let alone drive a car. He told me that he'd missed weddings, funerals, his kids' birthdays and other special occasions to shoot commercials, so I had no excuse. I knew right then that this wasn't for me either.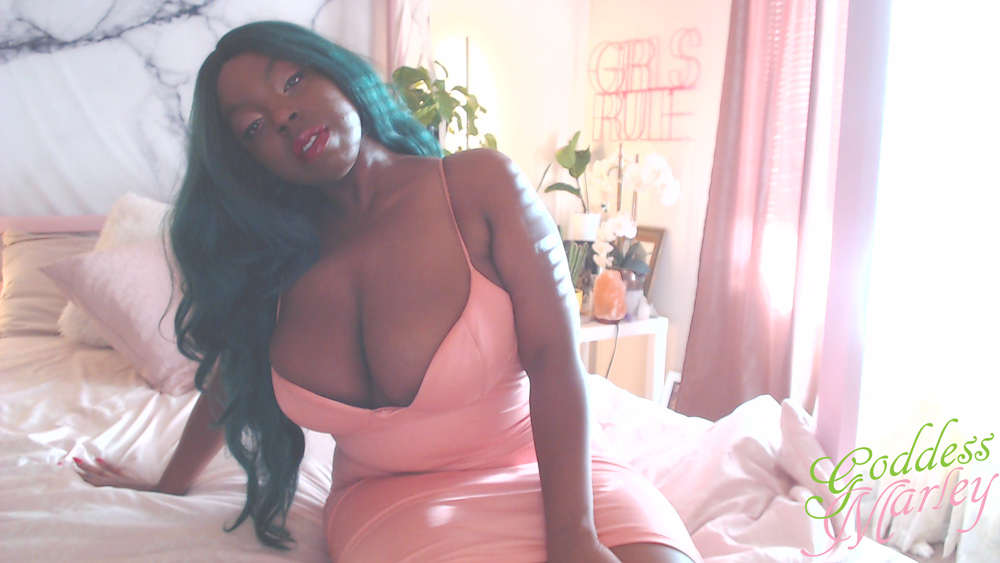 Yikes… So, it was time to become your own boss?
Sex work allowed me to do what I wanted on my own terms, still be creative and make money. Maybe it wasn't in the way that I initially pictured, but I'm a much better person for it. I'm glad that I did it.
When I worked those past jobs, they were in a field I'd studied vigorously for and I thought would be a dream. Now, camming and clips are my passion. They have allowed me to create the world I want to be in.
Sometimes it's tiring being a completely one woman show, but it's freeing to have all the design agency I please given my past occupations.
Your career online sounds like it's been a really positive direction for you, but are there any challenges?

One of my main challenges is time management. Sometimes I have difficulties for a variety of reasons with keeping up a regular schedule for cam. Like, I'll get too focused on creating then scheduling content for all my platforms and neglect camming. Or I'll get really focused on camming and end up letting the queue run out.
In 2020, I'm going to really buckle down on getting the right flow going because I want to make more free time for other activities like travel and painting.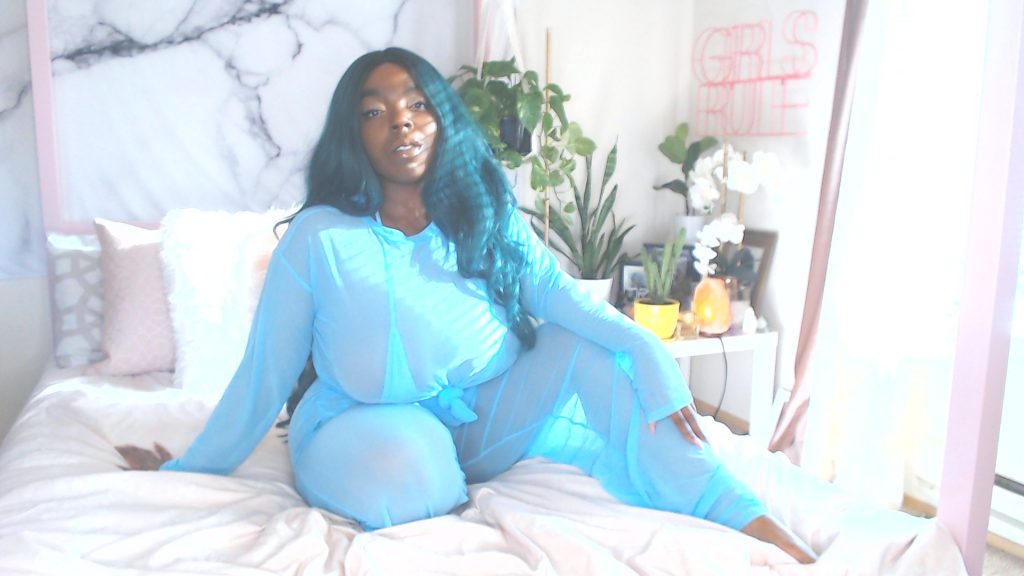 I notice you have your pronouns listed on your Twitter bio. Why do you think it's important for cis women to make their pronouns known in this way?
To be honest, I'm not exactly sure why I started doing it, only that some trans people that I follow implored for more cis people to start so I did. I suppose that I wanted to show my solidarity with them, but there's also the matter that we shouldn't just assume what people's pronouns are anyway.
I suppose this helps normalize the concept, and it's not like it hurts anyone!
I noticed this one clips you have called "Big Bong Story Time" – what's that one all about?
"Big Bong Story Time" is a clip where I smoke out of my boyfriend's bong and tell a story about this tattoo artist who became infatuated with me. This was long before I even thought about pursuing sex work, but it's a fun story nonetheless.
I think I have some other clips of me telling stories like this, but I think this one is the only one where it's like a casual smoke session. I wouldn't call it one of my best sellers but my boys who regularly buy from my stores do love when I produce the occasional casual clip like this.
Big BONG Story Time! #bratgirls #smokingfetish Sit down and have a Smoke with Me. This story features Me, a tattoo shop owner, and the first night I got to see that big meaty black cock. Stroke, smoke, and listen on iWantClips —–> https://t.co/enI5x78yHR pic.twitter.com/kY2urN21AF

— Goddess Marley ✈ AVN, LV – Jan 22. – 26th (@GoddessMarleyxo) December 1, 2019
Outside of work, what are you most passionate about?
Outside of work, I am the most passionate about art. Art and design has always been my solace and my strengths. I was lucky enough to have a mother who encouraged my passions, so I was always able to explore it. Being able to see a vision in your brain and then execute said vision is not an easy process.
Ever since I've hit a point where I feel like I can really put together so much on my own, I've been wanting to enter the art world again with everything I've learned. Who knows, maybe 2020 is my year to do it and finally get it together.
If you could change one thing about today's world, what would it be and why?
I would change two things: decriminalization of sex work for all the obvious reasons we know about and more funding for arts programs.
There's so much untapped creative talent in the world. These people could bring us so much beauty that would enrich our cultures, but they lack the time and funding. Art not only beautifies. It preserves, it educates, it helps us cultivate sympathy and empathy and it makes us think in layers beyond ourselves.
Find Goddess Marley on Twitter at @GoddessMarleyxo and on iWantClips right here.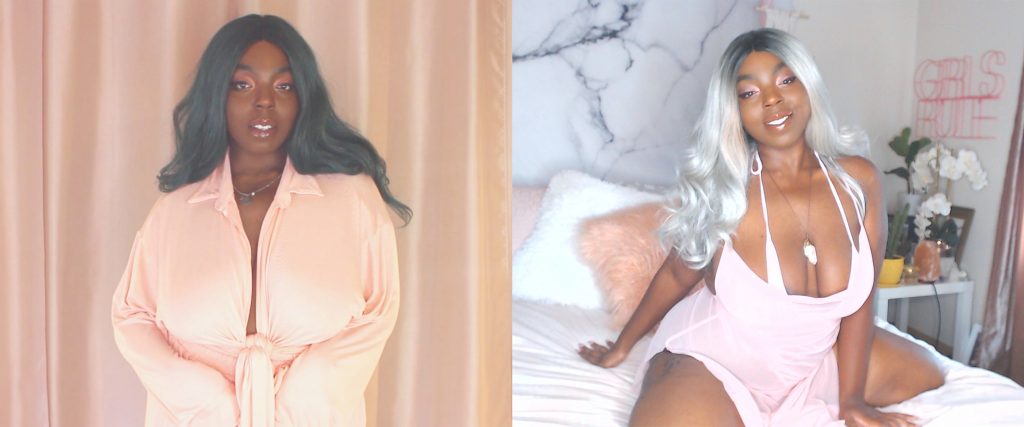 —
Erika is a sex positive people watcher (and writer). Email her at erika@ynotcam.com.