By Mallory Hall
Reprinted from YNOT.com
—
Laura Scavo is the Marketing Director for iWantClips.com, as well as all the other entities contained in the iWant universe. Her work includes planning and coordinating all the organization's marketing activities, ads, new site features, contests, tradeshows and so on. Basically, if you see the iWant brand out in the world or front-facing online, that's Scavo's work – and it's super important!
"Having a diverse marketing strategy is important in order to keep both Artists and members engaged and loyal to the site," she shared with YNOT. "With so much competition in the industry, it's vital to have an approach that sets you apart from the rest."
We recently spoke to Scavo about iWantClips, the intricacies of the platform and why artists continue to succeed therein.
—
YNOT: For Artists, what is the best and most advantageous thing about the iWant universe?
Laura Scavo: We're an all-in-one platform that empowers Artists to create their own success. We pride ourselves on being an Artist friendly, technologically advanced platform that helps Artists not only earn a steady income but create a brand they can capitalize on long term.
With over 6 million of the most loyal fans in the industry and countless ways to explore any fantasy, there is a home for every Artist and every customer on iWantClips.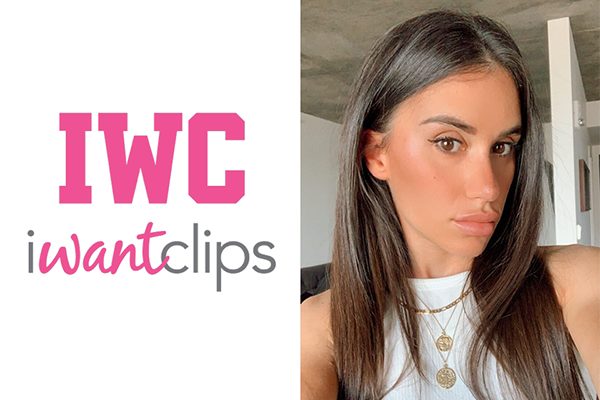 Do you think building community amongst cam and clip models is important?
Building a community amongst clip models is extremely important. Working in the adult industry is like no other job, so it's especially important to create a sense of community amongst Artists in order for them to feel safe and understood.
What is one key factor about iWantClips that Artists need to know in order to be successful therein and best leverage the platform?
We have an industry-leading platform that is specific to the FemDom community. Artists who are excited to create fetish content — we have hundreds of different fetish categories! — in combination with having an entrepreneurial work ethic tend to be the most successful on our platform. Our top earners consistently make $25-50k per month, so the payoff is certainly worth it!
What unique services does your platform provide to models?                                                     
iWantClips is a technologically advanced FemDom platform offering multiple income streams for Artists who want to explore Female Domination and are ready to maximize their success. We have everything from iWantClips and iWantCustomClips to more niche opportunities like live chatting on iWantPhone. Within the scope of promotional opportunities, we offer professional photoshoots, ads, interviews, contests and email features to name a few.
We're always trying out new and exciting ways to maximize Artist exposure and elevate their brands so they can be as successful as possible.
Does iWant have anything coming up that people should know about?
Without giving too much away, our team is hard at work brainstorming and developing new site features specifically for FemDom Artists, which we're very excited about! Our goal is to give Artists and fans the best FemDom experience possible, and these new features are bound to do just that.
Hey Fans!
What kind of content do you want to see from your favorite Artists on IWC? Let us know in the comments! pic.twitter.com/d8Q6LihIKa

— iWantClips (@iWantClips) August 26, 2021
—
Erika is a sex positive people watcher (and writer). Email her at erika@ynotcam.com.