There are adult sites that are struggling to get customers to pay for content, and then there is iWantClips.com. Thanks to its focus on FemDom videos and Financial Domination, the people who consume iWantClips's content aren't just willing to pay – they are desperate to do so!
iWantClips started in 2014 as a fetish clip site specifically designed to support women's empowerment within the FemDom community. The site concept was derived by Bratty Nikki, an experienced FemDom/Financial Domination artist.
"[Nikki] called on her knowledge and experience in the industry to create the first platform that would cater to the artist," an iWantClips representative told YNOT Cam. "Seven years later, iWantClips stands as its own — a true artist-run platform offering a safe space for dommes and submissives to engage in all their kinky desires."
According to the iWantClips's rep, who corresponded with YNOT Cam directly via email but requested their name not be shared, FemDom content is primarily consumed by men who crave to experience submission.
"Whether they have power in their daily lives or are submissive in nearly all aspects of their lives, they long to give up control in a safe environment where they can be vulnerable enough to simultaneously worship and submit to the Goddess of their dreams," they said. "While no two submissive men are alike, they all share a desire to live out their deepest desires and fetishes in a space that is open, accepting and encouraging — exactly what iWantClips provides them."
The models who appear on iWantClips (iWC) are drawn to it through word-of-mouth within the fetish and FemDom communities.
"One of the biggest draws to iWC is the income potential. On iWantClips, median Artists make between $2-$10k per month wherein top Artists regularly earn between $20-$60k+ monthly," the rep explained. "The second notable draw to the platform is its intuitive and diverse dashboard, which provides numerous revenue streams for artists, including the commerce of clips, audio files, phone and text services and custom content."
To hold onto its artists and subscribers, iWantClips has developed a number of useful tools. For instance, "one of iWantClips' most popular features for artists is its powerful Preview Generator, which quickly creates customized MP4 and GIF previews of uploaded clips," the representative said. "This tool allows artists to visually market their content site-wide using video previews without having to invest in expensive editing software."
Meanwhile, iWantClips' most popular feature for customers is their member WantCloud. This streaming and storage option is accessible to everyone who signs up for a free membership account.
"Through the WantCloud, every purchase a member makes is available instantly to stream within their account, providing total discretion, immediate access and unlimited storage," said the iWantClips representative. "Members who prefer to download purchased content to their personal computer or device also retain that option through the WantCloud."
As for the impact of COVID-19 on the company? "As iWantClips is an exclusively online platform, we have been very fortunate to both grow and thrive during the COVID-19 pandemic," they replied. "More importantly, however, we have been able to connect thousands of new and existing Artists with generous customers who are seeking to engage with Dommes and other fetish enthusiasts."
Seven years on, iWantClips has learned a lot about conducting a successful niche adult website – and proven that the "right" kind of porn still pays!
"The most important takeaway for us has been the immense power of community," said the iWantClips rep. "One of the founding principles of iWantClips was, and still is, to create an 'artist first' platform. Through the manifestation of this vision, we have cultivated a dedicated and diverse community of artists, who have built their brands into and around the site. We are truly a product of our environment in that the sheer greatness of iWantClips is the culmination of its amazing artists and customers."
In sum, the representative from iWantClips told YNOT Cam that, "We are deeply honored to have built a site for the FemDom fetish community to thrive in. As such, we remain committed to creating an unparalleled experience for artists and customers, and will always work towards the advancements of this goal."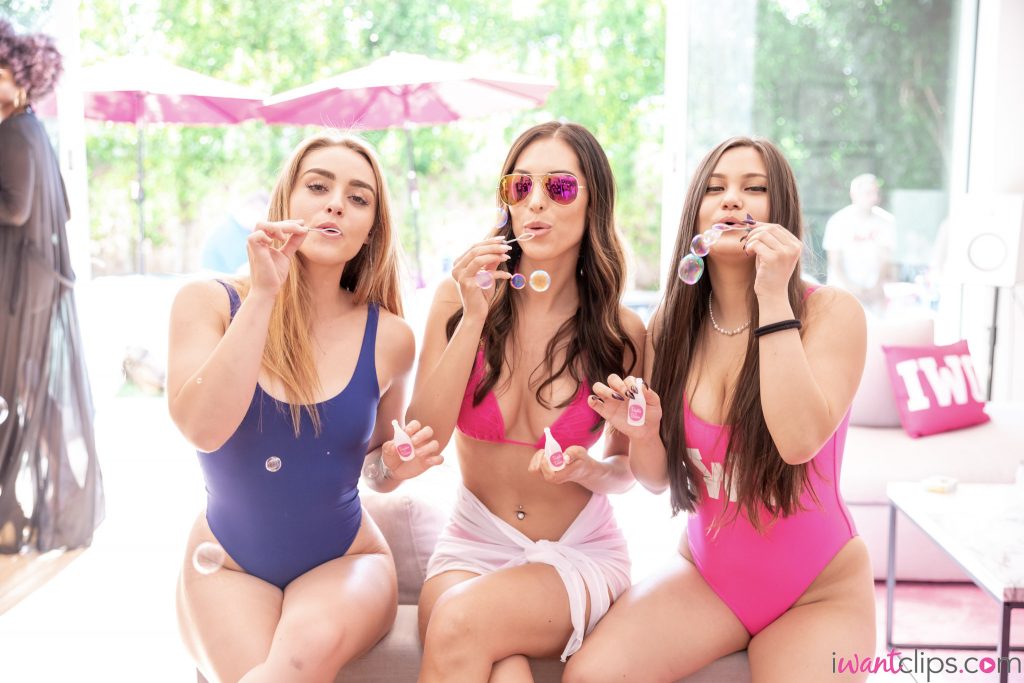 —
Allyson Creighton is a freelance writer and sex worker advocate with credits at various industry publications, including Transformation magazine. She can be found on Twitter at @Lovely1Allyson. Contact Creighton via allyson@ynotcam.com.